PushBots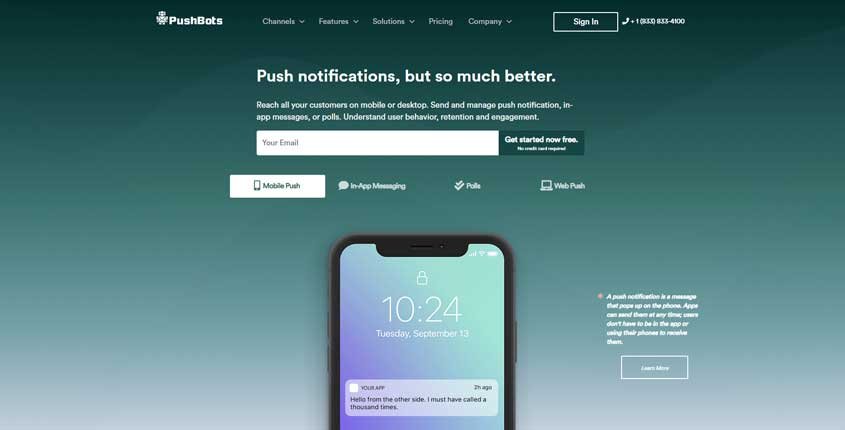 ---
What is PushBots?
PushBots is a push notification service that can help you better understand your users' behavior, increase retention and engagement. You can reach out your customers on desktop and mobile devices by sending them push notification, in-app messages, or polls.
How To Use PushBots? (Features)
Userbase Analysis – You can get insights about who is using your app. Also, an overview that may include their geographical location, languages, types of devices, and more.
Targeting – After getting all the relevant information about your users, you can target specific groups and send them messages according to their preferences.
Smart Schedule – Use artificial intelligence to determine the best time to deliver notifications. Skip guessing and decide according to the most reliable data.
Twitter Integration – By clicking a tweet you also send the same information to all those who have downloaded your app.
Customers Profiles – This is a tool that will let you humanize the devices by helping to create real-life profiles. It includes their preferences and their behavior when they are using the app.
Personalization – This allows you to include the name of the user in any message you deliver to them.
A/B Testing – Try your marketing ideas with the same precision of science. Add emojis, text, and compelling images until finding the right message. You can do it manually by adding and sending messages on your own. Also, in smart ways by letting PushBots send the best performing message.
Events – Check the events your users go to and record them to filter and segment them according to the type of events they go. Then, use the information wisely and take smart actions.
Pros (Advantages)
It offers a 14 days free trial up to 1,000 subscribers.
PushBots is a very innovative company that is constantly updating its portfolio of products and services.
It has solutions for developers and product people.
Cons (Disadvantages)
The free plan lacks many features.
When the free plan exceeds 1,000 subscribers you must upgrade the plan, otherwise, you won't be allowed to send more messages.
It doesn't include e-mail messaging yet.
How Does PushBots Work? (Conclusion)
In conclusion, PushBots is an excellent tool to reach new types of audiences. It is innovating in the way it segments it. The pricing is very competitive and the fact that they allow you to try the product without restrictions in time gives you a real chance to understand the platform. It is an excellent way to start trying the push notifications technology.
How Much It Costs? (Pricing)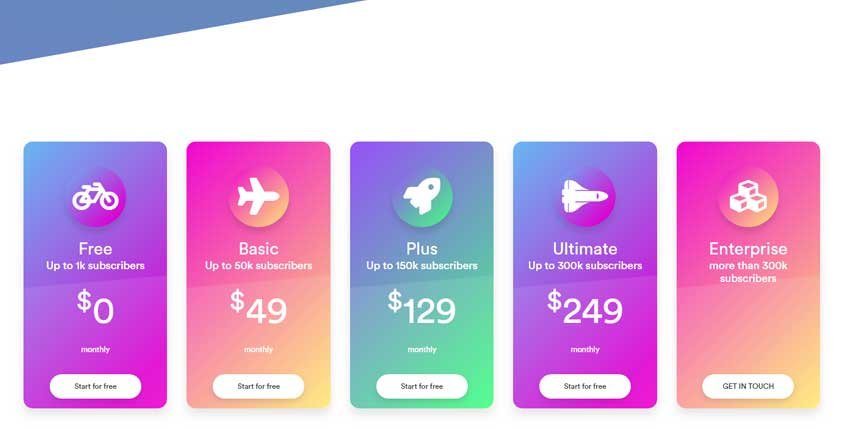 ---
Best Paid & Free Alternatives (Similar Tools)
Mobile & Web Push Notification Tools
Help your team get a lot more done each day. Say goodbye to wasted time!

Recommended by SEMPlaza as the Best Employee Time-Tracking Tool in 2023.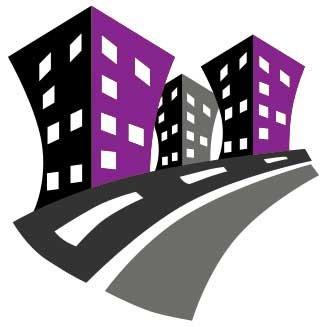 Behind SEMPlaza is a team of SEM specialists working hard to put together one of the best internet marketing tools directory. Additionally they offer free search engine marketing tips and strategies in all digital marketing fields: SEO, PPC advertising, social media marketing, email & push marketing, retail & affiliate marketing.

Posted on: December 31, 2019