Pulno Review – Monitor Your Website and Fix Your SEO Issues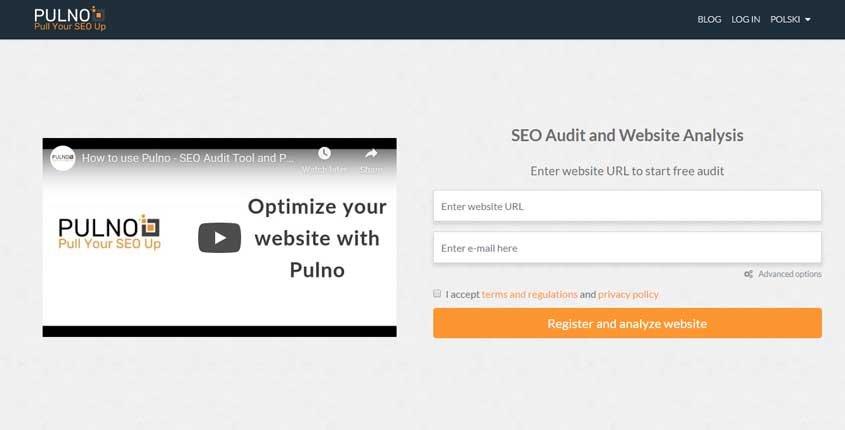 ---
What is Pulno?
Pulno is an SEO analysis & website audit tool that can pull up your SEO. It helps you monitor your website and fix all your search engine optimization issues. By fixing the SEO problems you will increase your website's ranking in SERP and get more organic search traffic.
How To Use Pulno? (Features)
Page Loading Time – Pulno also calculates website performance which includes the estimated loading time of the website and server response time and then estimates website ranking and reputation in comparison to the other websites of the same category.
Meta Data Analyses – This tool helps increase your website quality by checking the metadata in accordance with the principles of other famous search engines. Metadata includes meta description, length of titles, and h1 and other headings.
Website Blog – This tool provides its users with a blog that contains an article on how the uplifting SEO of a webpage can enhance the reputation of any website and also help in increasing website reputation.
Tutorials – One of the proven methods to please and attract traffic is to ensure ease of use for customers. Explanatory video tutorials are a really resourceful way to save the time of the customers and provide them more insight into the tool's functionalities.
Great User Interface – Every feature that this tool has to offer is a click away and the user can access those features by simply registering and login into the system. The tools are simple and easy to use and ensure great success by uplifting the current SEO status of the website.
Pros (Advantages)
Versatile – Due to numerous built-in features, Pulno is very versatile and efficient.
Data Insights – It provides its users with competitive insights and recommendations based on those by analyzing the metadata, link flow, and website structure.
SEO information – The tool company has SEO-relevant blogs that help its readers understand the importance of enhancing the SEO of a particular website.
Cons (Disadvantages)
Keywords trends – The keyword trend is not stable. It varies from time to time causing unpredictable variation in search engine analytics.
Monitoring – Due to changing trends the system requires content monitoring.
Results – Results can vary due to the change in searches. At a given interval of time, there is no single keyword with top search results.
How Does Pulno Work? (Conclusion)
Pulno provides its users with great insight on how they can increase their influence in the global market by focusing on SEO. It ensures customer traffic and guaranteed ways to earn customer satisfaction as well as increase the ranking and reputation of a website simultaneously.
How Much It Costs? (Pricing)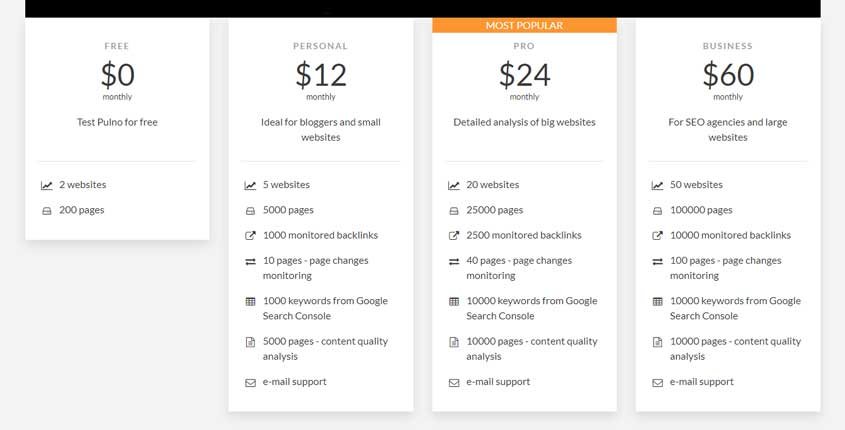 Try It Now!
---
Best Paid & Free Alternatives (Similar Tools)
Use artificial intelligence to create content for your blog, social media, website, and more. It's fast & easy.

Recommended by SEMPlaza as the Best Content Optimization Tool in 2023.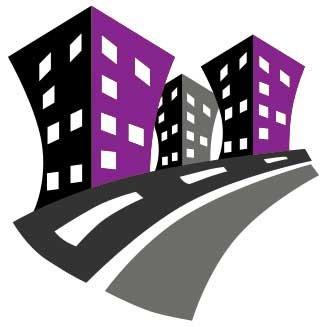 Behind SEMPlaza is a team of SEM specialists working hard to put together one of the best internet marketing tools directory. Additionally they offer free search engine marketing tips and strategies in all digital marketing fields: SEO, PPC advertising, social media marketing, email & push marketing, retail & affiliate marketing.

Posted on: February 24, 2020