OneSignal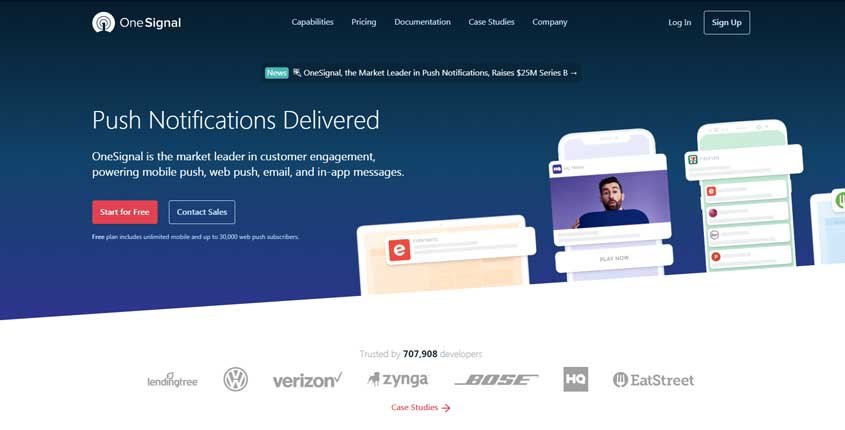 ---
What is OneSignal?
OneSignal is a popular push service that sends mobile, apps, and web push notifications. It allows you to customize your notifications based on your needs. Additionally, the service can be used to send emails as well.
How To Use OneSignal? (Features)
A/B Testing – You can conduct A/B testing first and then complete your campaign with the results of the best push notifications.
Real-Time Reporting – Obtain full real-time reports for every single message and see how they perform and convert.
Intelligent Delivery – Machine learning technology detects the best time to send messages.
Mobile Push Notifications – Become the first message that your customers see when they check their phones. Pick among four types of them such as Transactional Notifications to inform them about novelties in your site or App, User Messages, Conversion Driver, and Promos.
Opt-In Message – When asking permission to your potential subscribers to receive push you can give them a reason to maximize their positive response.
Automated Messages – Set automated messages after the subscriber completes any particular action.
Web Push Notifications – Send messages through mobile and desktop browsers and select among cart reminders, new blogs, announcements, and any other mention.
Notify Bell – Give your customers a reminder to opt-in to push notifications.
Customizable E-mails – You can design e-mails with just a simple drag-and-drop composer and choose among many templates.
Superior Segmentation – Create personalized notifications and send them to the right customers.
In-App Notifications – You can create and add in-app notifications in a matter of minutes by using templates and OneSignal easy to use features. You can use them for nearly every situation that you need such as referrals, offers, promos, transactions, and more.
Pros (Advantages)
Easy set-up to start using the OneSignal platform in just 15 minutes.
There is a plan to include millions of subscribers which allows your business to scale-up and keep using the platform.
It offers a free subscription with many features and limitless integration.
Cons (Disadvantages)
The dashboard might be complicated to understand.
Privacy of data for the free plan is not guaranteed.
How Does OneSignal Work? (Conclusion)
It is not by chance that OneSignal is on the top of the list for the best push notifications service providers. The amounts of features are one of the reasons but the free service which is adaptable to any size of businesses is also a very attractive reason. Its users claim that it works really well and developers consider a valuable tool.
How Much It Costs? (Pricing)
---
Best Paid & Free Alternatives (Similar Tools)
Mobile & Web Push Notification Tools
Help your team get a lot more done each day. Say goodbye to wasted time!

Recommended by SEMPlaza as the Best Employee Time-Tracking Tool in 2023.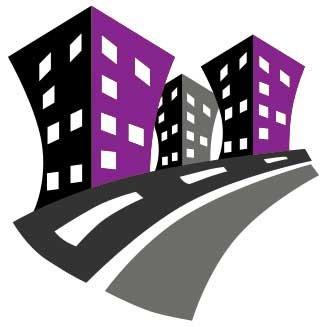 Behind SEMPlaza is a team of SEM specialists working hard to put together one of the best internet marketing tools directory. Additionally they offer free search engine marketing tips and strategies in all digital marketing fields: SEO, PPC advertising, social media marketing, email & push marketing, retail & affiliate marketing.

Posted on: December 30, 2019