NeverBounce
---
What is NeverBounce?
NeverBounce is an email verification and list cleaning service that helps you keep your email lists in good standing. Getting rid of invalid email addresses that will bounce and spam traps will increase your deliverability and improve your sender reputation.
How To Use NeverBounce? (Features)
Data Privacy – Your data is safe and never resold or abused. Your contact mail is also never sent in their process.
Real-time Verification – Your every email will be validated during processing, no utilization of historical data.
Email Bounce Removal – Up to 99.99% of bounced emails will be removed from your list.
Fastest Turnaround – You can clean 10,000 emails in just 3 minutes.
B2B, B2C, International Email Compatible – You can get any types of your email (from small to large business) validated.
Simple Result Codes – With over 25 additional advanced metrics, your results are categorized into Valid, Invalid, Accept All, Unknown and Disposable.
Domain health check – To ensure all of your systems are online and performing optimally you can have domain health check executing hundreds of domain/email/network performance tests.
Result segmentation – Without doing the extra work in Excel or other software, you can segment your results easily.
High-Risk Detection – You don't have to worry about potentially harmful emails. The immediately detects and eliminates such emails.
Verification API – To add email verification to any part of your software you can create custom integrations allowed by their verification API.
Recommended Sending – To get back in the business, you'll be recommended emails that you should send.
Pros (Advantages)
Free services – You'll have free email list analysis, free verifications, free scrubbing, and free testing. These are huge advantages, especially for new users.
Lowest Pricing – It will cost you a penny per email. The price gets lower with the rising of your verification. They also have a discounted price for start-ups and non-profits.
Integration – They give you the facility to integrate many ESPs, CRM(s), Landing pages and more.
Cons (Disadvantages)
Limited online support – Although they offer email, phone, and live-chat, their online support is limited which can be unhelpful and disappointing sometimes.
Catch-all specification – Their catch-all specification is not specific and less classified. It'll be better if they have less "unknown" or "catch-all" addresses.
Payment option – Surprisingly they don't accept PayPal payment option. Which can be so disappointing for some users.
How Does NeverBounce Work? (Conclusion)
There isn't really much to talk about this email verification provider. NeverBounce is conquering the online area pretty well with its appreciable exclusive features. Although the pricing seems a little higher to some individuals but the users are satisfied with its highest accuracy. Well, among all other email list cleaning tool, it is easily manageable and trustworthy.
How Much It Costs? (Pricing)
Try It Now!
---
Best Paid & Free Alternatives (Similar Tools)
Help your team get a lot more done each day. Say goodbye to wasted time!

Recommended by SEMPlaza as the Best Employee Time-Tracking Tool in 2023.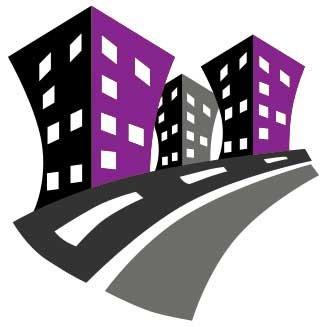 Behind SEMPlaza is a team of SEM specialists working hard to put together one of the best internet marketing tools directory. Additionally they offer free search engine marketing tips and strategies in all digital marketing fields: SEO, PPC advertising, social media marketing, email & push marketing, retail & affiliate marketing.

Posted on: January 12, 2020