Mix Rank Review – Website Traffic Monitoring Tool
---
What is Mix Rank?
Mix Rank is a website traffic monitoring tool that can help you track your customers and uncover new opportunities for your sales and marketing teams. You have real-time updates for the most important signals and email alerts that can help you not miss a thing.
How To Use Mix Rank? (Features)
Interactive Filters – Mix Rank enables you to unveil new marketing and sales opportunities with the help of a powerful set of interactive filters that helps you to focus on your search. 
Interconnected Data Sets – Every data set are interconnected. You can easily qualify your future customers using the filters across mobile, social, display advertisements, and much more.
Customizable Alert – With the help of customizable alerts, you get the opportunity to act accordingly when the right time arrives. This platform ensures that the partners are working with full cooperation to attain success.
Data Merging and Customization – Now you can identify new opportunities by using the feature of data merging and data customization. You can even update your existing data set with new information that will you an edge as compared to others.
Real-time updates – With the help of this SEO tool, you get real-time updates on the information that matters through e-mails and CRM Alerts. This enables you to stay on the right track and close more deals.
Deeper Integrations – You can enhance the quality of your existing datasets with new datasets with the help of Mix Rank. Moreover, it is included in the professional services that you can even get access to deeper integration.
Pros (Advantages)
Search Capability – The search capability that is provided is highly commendable. It enables you to search by downloads, category, SDK, etc.
Contact Information – Another perk of using this tool is that it provides you with the contact information of the organizations that you are searching for.
Pivot Table Function – Mix Rank provides you with another great feature which is the pivot table function which is helpful for granular targeting. 
Cons (Disadvantages)
Interface issues – Some users think that the interface of Mix Rank is not user-friendly.
UI – The UI is easy to use, but it's not that appealing.
Lead lists – There are a lot of irrelevant fields in the lead lists and the users have to delete them manually.
How Does Mix Rank Work? (Conclusion)
Mix Rank is a decent product for your companies. It is best suited for account management teams and sales teams who are trying to find emails and determine the platforms they are using to make sales calls more relevant.
How Much It Costs? (Pricing)
Mix Rank does not provide the pricing on their website. To find out how much the service costs you need to call and ask them.
Try It Now!
---
Best Paid & Free Alternatives (Similar Tools)
Website Traffic Monitoring Tools
Use artificial intelligence to create content for your blog, social media, website, and more. It's fast & easy.

Recommended by SEMPlaza as the Best Content Optimization Tool in 2023.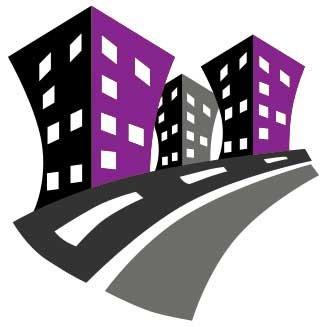 Behind SEMPlaza is a team of SEM specialists working hard to put together one of the best internet marketing tools directory. Additionally they offer free search engine marketing tips and strategies in all digital marketing fields: SEO, PPC advertising, social media marketing, email & push marketing, retail & affiliate marketing.

Posted on: December 22, 2019