KeywordTool Review – A Free Online Keyword Research Tool
---
What is KeywordTool?
KeywordTool is a free online keyword research tool that can help you to generate hundreds of relevant long-tail keywords for any topic using Google Autocomplete suggestions. The Autocomplete suggestions are generated by an algorithm based on a number of factors, one of them and the most important being the number of past user searches for those terms.
How To Use KeywordTool? (Features)
Google Suggest feature gives you the option to analyze trends of word searching specifically to your business field. You can keep a track of how the keyword ranks over a period of time and can review your business strategy efficiently. 
KeywordTool ranks superior to Google Keyword Planner as this software gives you a complete insight over all the keywords. You can access more than 750 words within seconds over 92 domains to rank your website higher.
Search Engine Optimization with this software's aid will improve your performance. Your website will be viewed by more traffic as compared to your competitors.
Advertising with KeywordTool has evolved as you can search for words based on your PPC campaign to gain more viewers from Google. Only relevant and interesting clients will be directed to your website as this avoids spam clicks and unwanted clients. This will show your ads to clients who type the right keyword which advertently means a higher click-through rate and lower cost-per-click. 
Competitor Analysis of marketing strategy and traffic makes this software unique. 
Multiple Platforms are supported on this software which makes this an all-in-one solution for your marketing needs. Your business will propel with the KeywordTool.
Check Search Volume tool gives you a report of every word and gives you the opportunity to plan accordingly.
Pros (Advantages)
Export all your data and keyword research offline to Microsoft Excel using this software. This offline data can be used to draw analytical diagrams for reviewing marketing strategies. 
Filters for location and language can be applied to give you a customized search. 
The intuitive interface allows for easy communication through different accounts and users.
Accurate Data of keywords makes this software reliable.
Cons (Disadvantages)
A Crowded page for keyword search makes it difficult to pinpoint the required search.
Expensive to use for bigger businesses and greater requirements.
How Does KeywordTool Work? (Conclusion)
KeywordTool is an exceptional SEO software that provides you with effective tools for boosting your website. It helps you analyze and review your marketing strategy with the help of an extensive keyword search. However, it gets expensive when required for larger amounts of data. Overall, it is a comprehensive software and a must-have for all digital marketers.
How Much It Costs? (Pricing)
Try It Now!
---
Best Paid & Free Alternatives (Similar Tools)
Use artificial intelligence to create content for your blog, social media, website, and more. It's fast & easy.

Recommended by SEMPlaza as the Best Content Optimization Tool in 2023.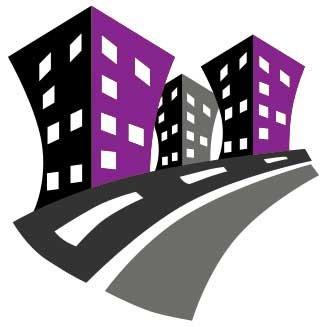 Behind SEMPlaza is a team of SEM specialists working hard to put together one of the best internet marketing tools directory. Additionally they offer free search engine marketing tips and strategies in all digital marketing fields: SEO, PPC advertising, social media marketing, email & push marketing, retail & affiliate marketing.

Posted on: December 9, 2019