Invaluement
---
What is Invaluement?
Invaluement in an anti-spam tool that has 1 URI and 2 IP DNS blacklists that block spamming email servers. The tool also allows you to check if your server is blacklisted and to request delisting of your domain or IP address.
How To Use Invaluement? (Features)
InvaluementURI – A no-spam blacklist lets you keep track of spam email senders. It records clickable links from emails sent to customers which are used for illegal activities, such as hacking. These domains are only viewed on legitimate websites, only once it is hacked or operated by unwanted personals. The software lists all the domains that are owned by spammers. InvaluementURI has an exceptionally low FP-rate, which is unique.
InvaluementSIP – This is a list of IP addresses that have a high chance of sending spam or are known for spamming. These IPs are used by Blackhat ESPs, botnets, and snowshoe spammers which make this software exceptional to use. Your customers will be safe from spam as it also lists those IPs which are trustworthy but are known to send spam without their knowledge through the leakage. This software puts out a comprehensive list of those IP which will potentially harm your marketing campaign and decrease your customers.
InvaluementSIP/24 – This list shows a range of IP addresses or subnets which potentially have sent spam. This is a preemptive measure to ensure that your customers do not have the slightest chance of receiving spam from your service. This feature simultaneously ensures not to suggest those IP ranges which have no history of spam and are considered safe. It also targets snowshoe spammers specifically which makes your customers safe from the latest techniques of spamming and fraud.
Pros (Advantages)
Free Trial – A free 7-day trial gives the freedom to check out the software's services and make an estimation of whether it will help your business out or not.
Integration – Integration is possible with your custom-made email campaigning software to ensure that your brand's integrity and image are upheld.
Setup – A quick and easy setup leads to ease for new users and helps them get started with securing their software from spammers.
Cons (Disadvantages)
Incomprehensive List – Not so comprehensive list leads to doubt and effectiveness is reduced.
Interface – The user interface is not really interactive and could be improved to aid users.
No Help Section – A help section not available as clients could run into issues and would require support.
How Does Invaluement Work? (Conclusion)
Invaluement is a comprehensive blacklisting software that keeps track of those IP addresses which will spam your customers. This software is a must for email campaigns to ensure a seamless process. It will save your brand image and improve the customers' trust in your company. Overall, this software could be updated and the user interface could be made more interactive.
How Much It Costs? (Pricing)
This tool has a free trial followed by a subscription. Prices are not made public on the site.
Try It Now!
---
Best Paid & Free Alternatives (Similar Tools)
Help your team get a lot more done each day. Say goodbye to wasted time!

Recommended by SEMPlaza as the Best Employee Time-Tracking Tool in 2023.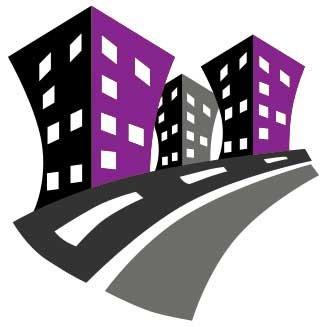 Behind SEMPlaza is a team of SEM specialists working hard to put together one of the best internet marketing tools directory. Additionally they offer free search engine marketing tips and strategies in all digital marketing fields: SEO, PPC advertising, social media marketing, email & push marketing, retail & affiliate marketing.

Posted on: January 13, 2020