Google Analytics Review – The Most Popular Tool to Track User Activity
---
What is Google Analytics?
Google Analytics is the most popular tool that is used to track all the user activity on your website. By using it you can find out how many people visited your site, how much time they spend on it, discover where they did come from and much other valuable information that could help you understand their behavior and discover the best performing content and pages of your site.
How To Use Google Analytics? (Features)
Reporting – You can keep track of the activity of your visitors and customers. And with the help of a variety of reporting tools, you can share your insights with your organization. You get access to audience report types. It enables you to view a cross-channel view of audiences. 
Data Analysis and Visualization – With the help of this feature, you can access your data from anywhere. Even though a mobile application. And you can customize your data according to your needs with the help of custom channel groupings, advanced filters, and calculated metrics. Moreover, it also provides you with funnel analysis on your sites and apps. You can configure funnels anytime to customize your funnel analysis to your business. 
Segmentation – With the help of Google Analytics, you can customize segments at the user level. And these segments are compatible with Google Ads.
Dashboards – Customers can create shareable dashboards with a wide range of widgets. 
Collection APIs – Google Analytics supports JavaScript libraries. It enables you to import data from a third-party system. 
Configuration APIs – You can now manage your account with the help of Configuration APIs.
Intelligence and Anomaly Detection – Diagnostic tools are used to help the customers to diagnose any unknown metrics. It automatically customizes which insights are better for each user.
Pros (Advantages)
Predictive Analysis – This will help you evaluate the users that are valuable to your site. It has a smart list that helps in identifying users to engage with your ads. 
App notification and Remote Configures – With the help of Firebase, you can create audiences on your mobile app. And you can easily send them to other app developers. 
Demographic Data – Google Analytics also has demographic data that helps you to get the details on the age, gender, and interests of the users.
Cons (Disadvantages)
Setup – Some users complain that the setup is quite complex and time-consuming.
Learning Curve – According to some users, the learning curve is steep.
Google Tag Manager – It is said that the updates of the Google tag manager can be very annoying. This can become an issue for users who have been using Google Analytics for a long time.
How Does Google Analytics Work? (Conclusion)
Google Analytics provides people with deep insights into their sites, audiences, and digital marketing efforts. It has helped many marketers to channel the best results. If you are looking to maximize your digital strategy, then you should try it out.
How Much It Costs? (Pricing)
Google Analytics is totally free. To use it you only need to create an account, verify your website and insert the Analytics tracking IDconde into your site.
Try It Now!
---
Best Paid & Free Alternatives (Similar Tools)
Website Traffic Monitoring Tools
Use artificial intelligence to create content for your blog, social media, website, and more. It's fast & easy.

Recommended by SEMPlaza as the Best Content Optimization Tool in 2023.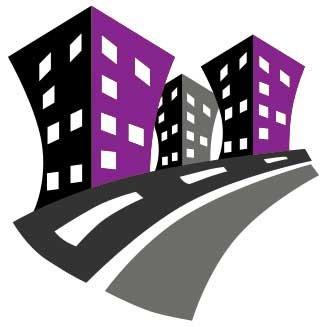 Behind SEMPlaza is a team of SEM specialists working hard to put together one of the best internet marketing tools directory. Additionally they offer free search engine marketing tips and strategies in all digital marketing fields: SEO, PPC advertising, social media marketing, email & push marketing, retail & affiliate marketing.

Posted on: December 22, 2019