FollowerWonk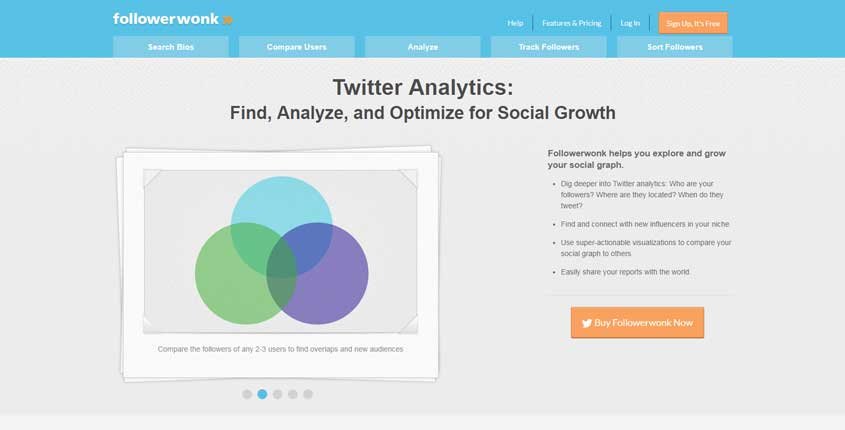 ---
What is FollowerWonk?
FollowerWonk is a Twitter analytics tool that can help you understand who are your followers and what their interests are. It also helps you find and connect with new influencers in your industry and people sharing the same interests as yours.
How To Use FollowerWonk? (Features)
Search Twitter Bios – Find which Twitter users have the criteria you are looking for by just writing the criteria in a box. Then, Followerwonk will display a list with users who mention the criteria in their bios and will let you follow them.
Search Twitter Profiles – Search Twitter users according to the criteria in their profiles. You just choose the criteria in the box and then will obtain a list of them.
Compare Users – You can compare other users with your account or compare other users among them. Such comparison includes engagement rate, average followers per day, total tweets, and average tweets per week.
Analyze the Twitter Account – You can analyze the list of followers of any given account and the list of follows of any account. This analysis includes a worldwide map with the location of the followers/follows, Twitter activity, gender, age, language, and others.
Track Followers – You can track Twitter accounts to determine new and lost followers. Also, you can do the same with your competitors.
Sort Followers – Sort Twitters follows and followers using specific criteria such as days on Twitter, tweet count, name and social authority. All of it is presented in a spreadsheet that is easy to follow and understand.
Pros (Advantages)
It offers a free plan for new subscribers without limit of time.
The analysis includes a Bio/profile word cloud of follows/followers that shows the most common words of users in their bios and profiles.
The price for all plans is very competitive and more affordable than other platforms.
Cons (Disadvantages)
There is no live chat support available.
It only supports and analyzes Twitter accounts.
The map of the location of users only analyses up to 5,000 follows/followers.
How Does FollowerWonk Work? (Conclusion)
To sum up, FollowerWonk is a must-have tool for those who want to dig throughout Twitter. The level of detail makes it ideal for deep insights. If you have an individual account or have little experience on social networks, this is an excellent way to start. That is due to its free plan that allows you to discover the main functionalities of the platform.
How Much It Costs? (Pricing)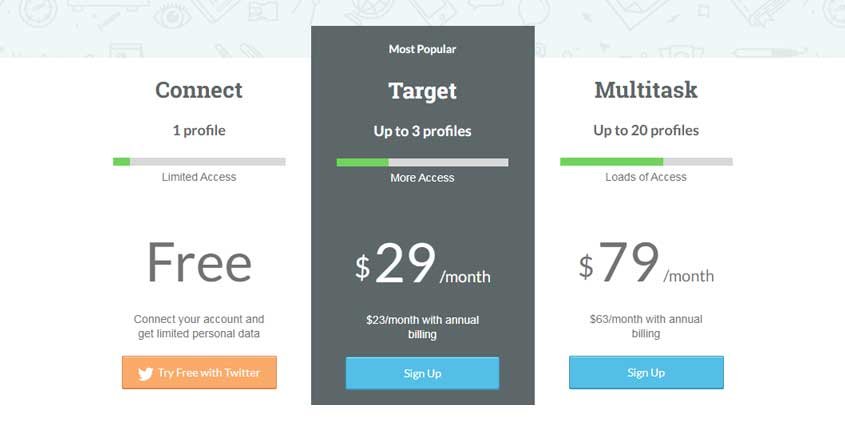 Try It Now!
---
Best Paid & Free Alternatives (Similar Tools)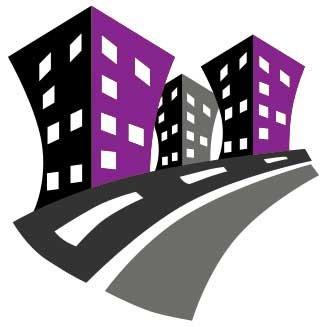 Behind SEMPlaza is a team of SEM specialists working hard to put together one of the best internet marketing tools directory. Additionally they offer free search engine marketing tips and strategies in all digital marketing fields: SEO, PPC advertising, social media marketing, email & push marketing, retail & affiliate marketing.

Posted on: January 19, 2020