FatRank Review – Check and Track Keyword Rankings for Your Website
---
What is FatRank?
FatRank is a browser extension by Fatjoe that you can use to check and track keyword rankings for your website in the Google SERP. The tool allows you to add multiple websites and unlimited keywords. You can track your ranking positions in any country.
How To Use FatRank? (Features)
Keyword rank checker – FatRank searches for the keyword in the Google ranking and comes up with the URL of the webpage that the keyword has ranked for. It searches to a depth of about 100. It displays 'Not Found' if the tool doesn't rank for a keyword in the top 100 searches. You can again check for keywords or phrases that will store in the history tab of your session. This can be exported through a CSV report that is used for your client.
SERP data – FatRank provides you with upgraded and real-time SERP data. It provides the position of the website in the search engine on the basis of the given targeted keyword. As it is an extension of Chrome, it utilizes Google's search database so that correct information is provided. The SERP position of your website is indicated by graphs and color indicators. It also presents a table to show you the trending search position of your website.
CSV and PDF report – This feature gives limitless keywords for any website that assists the user to transcend their competitors. The change in ranking is demonstrated by a graph. The final analysis of the website is provided to the user in the form of a CSV or PDF report. 
Pros (Advantages)
Accurate – This tool is accurate and presents you with the correct data. The keyword rank always comes up with the required URL of the required website.
Easy – It is easy and downloads quickly. It provides you with a Chrome extension that is easy to use and handy.
Keyword density – It provides a detailed ranking report which includes the keyword research of competitors and checks multiple keywords.
Mobile App – Available as a mobile app for both iOS and Android.
Cons (Disadvantages)
One keyword – One of the major drawbacks of this tool is that it lets you check only one keyword at a time. Multiple keywords cannot be checked. This can be done by searching for individual keywords one by one.
Missing save feature – FatRank lacks the save feature. This means that the previous keyword data is not stored and cannot be viewed later on.
100 searches only – This tool only searches the entered keyword in the top 100 searches. If the keyword isn't found in the top 100 positions, it displays "Not Found".
How Does FatRank Work? (Conclusion)
FatRank is an extension of Chrome that works in a way to where the Google search engine ranks your website. The CSV or PDF report provided by the tool can be quickly downloaded through FatRank mobile app and Chrome extension. It is designed as a lightweight tool for your browser. It is currently operating in about 58 countries with 30,000 users and has undergone over a million searches. So, know the ranking of your website by this beautifully simple, spontaneous, and practical tool.
How Much It Costs? (Pricing)
FatRank tool is absolutely free.
---
Best Paid & Free Alternatives (Similar Tools)
Use artificial intelligence to create content for your blog, social media, website, and more. It's fast & easy.

Recommended by SEMPlaza as the Best Content Optimization Tool in 2023.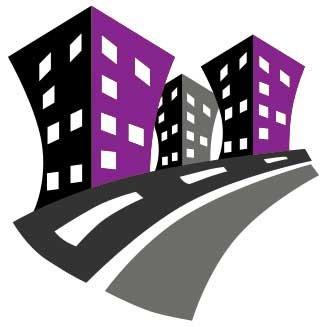 Behind SEMPlaza is a team of SEM specialists working hard to put together one of the best internet marketing tools directory. Additionally they offer free search engine marketing tips and strategies in all digital marketing fields: SEO, PPC advertising, social media marketing, email & push marketing, retail & affiliate marketing.

Posted on: December 22, 2019