ClickGuard Review – PPC Click Fraud Protection Software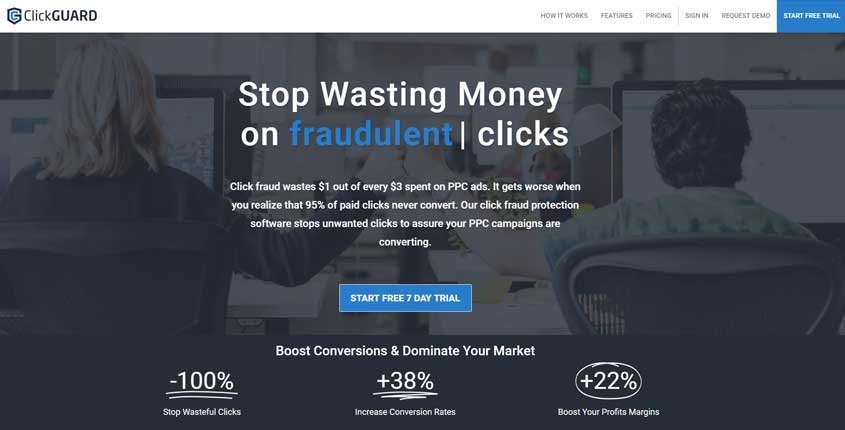 ---
What is ClickGuard?
ClickGuard is a click fraud protection software that can stop fraudulent clicks on your PPC ads so you can spend all your advertising budget only on real customers that are interested in your products and services.
How To Use ClickGuard? (Features)
Fast Integration –  It will only take a few minutes to integrate ClickGuard's protective monitoring services. You can easily link your Google Ads to the ClickGuard dashboard. The system is designed in such a way that it directly plugs into Google Adwords to provide you with real-time integration Moreover, you can use Google Track Manager Interface to deploy the device tracking pixel.
24/7 real-time monitoring and threat identification – ClickGuard actively identifies all the unknown threats, and also reports them. It is 100% ensured that every single ad click is being audited. Every threat source is being classified and tagged. Moreover, you get real-time notifications of all the activities. 
Relational Analytics with Click Forensic Insight – At ClickGuard, you get access to all the forensic details. On both paid and organic traffic, detailed data is being provided. You can easily spot suspicious click patterns with the help of a click log and forensic guides. It also provides you with a full overview of keywords with forensic data.
Fully Automated Advanced Click Fraud Protection – It ensures you that every single ad click is being monitored and the device is tracked with proactive blocking. By using the official plugins provided by ClickGuard, you can easily install tracking code on WordPress and other CMS systems. 
Pros (Advantages)
Highly customizable to your needs – You can customize protection rules according to your needs and that is a plus point of using this tool.
Easy Set up – It has a simple setup so that users can easily attain benefits from this software.
PPC Ads – The software ensures that PPC ads are protected from fraud and for this reason, it delivers crucial data reports timely to the users.
Cons (Disadvantages)
Complex Software – The software is a little bit complex to use but that is not a big issue.
Google Ads – One or two users complain that it would be more convenient if the system was built for something else other than Google Ads.
Time-Consuming at first – The setup might be complex for people who do not have any background knowledge regarding the tool, so using it for the first time might consume some of your time.
How Does ClickGuard Work? (Conclusion)
ClickGuard is a very useful and reliable tool that can be used to track malicious PPC content and fraudulent activities. It has a great number of positive reviews. You should definitely give it a try to save yourself from those shady third parties.
How Much It Costs? (Pricing)
Try It Now!
---
Best Paid & Free Alternatives (Similar Tools)
PPC Fraud Protection Tools
Help your team get a lot more done each day. Say goodbye to wasted time!

Recommended by SEMPlaza as the Best Employee Time-Tracking Tool in 2023.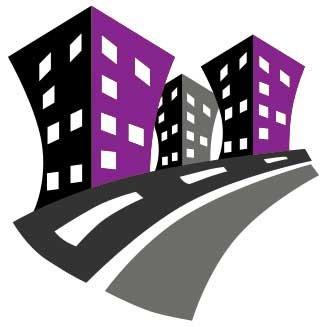 Behind SEMPlaza is a team of SEM specialists working hard to put together one of the best internet marketing tools directory. Additionally they offer free search engine marketing tips and strategies in all digital marketing fields: SEO, PPC advertising, social media marketing, email & push marketing, retail & affiliate marketing.

Posted on: December 28, 2019