Checkbot Review – Analyze Your Website and Fix SEO Issues
---
What is Checkbot?
Checkbot is a browser plugin that can analyze your website and suggest how to fix detected SEO issues, problems with speed, and security. By using this extension you can fix your website's broken links, duplicate titles issues, invalid HTML code, insecure pages, and more.
How To Use Checkbot? (Features)
Investigate issues – It has a strong interface. It lets the user know when a problem is detected, tracks it down easily by using various shortcuts, tells the users why there is a need to solve the problem, and also suggests ways to solve that particular problem. It also examines the redirect chains
PDF reports – The Checkbot extensions produce PDF reports. These reports give the users a quick overview of how well the website is working, what can be done for better functioning of the website, and help to keep track of improvement and progression. 
Scans all the pages of the website – Unlike other auditors, Checkbot does not scan one page of the website at a time. Rather it scans the entire website automatically. This function is extremely beneficial for anyone who has a website when a single problem develops on many pages. This tool has no limit on the number of tests. A user is free to test as many sites as often as they want.
Export of reports – Checkbot lets the user export the reports to the person of interest. The export option converts the file into a Comma-Separated Values (CSV) file such as a spreadsheet. The file contents can also be filtered out by putting in a search term. 
Pros (Advantages)
Testing of 1000 pages – Unlike other similar extensions, this one has the ability to scan 1000 pages in a matter of minutes.
Strong Interface – It has a powerful interface that is in direct contact with the users conveying the problems present on the website.
Operating systems – This browser add-on is compatible with the operating systems on which Google chrome can run like Windows, Linux, etc. It is easily accessible to the iPhone as well as Android.
Cons (Disadvantages)
Limited to Google Chrome – Checkbot is not available on any other browsers like Mozilla Firefox etc. It is only available for users of Google Chrome. 
Execution of JavaScript – This browser extension does not work with JavaScript. Because of this, the extension cannot be used on a website developed by JavaScript. 
Reporting of the problem – Sometimes it reports an issue on a webpage that users cannot see on their browsers which causes difficulty in using the extension.
How Does Checkbot Work? (Conclusion)
Checkbot can become an important and essential part of any business. It would play a role in recognizing and detecting problems and guiding the users throughout the process as to why the problem is necessary to solve and how to solve it. Site owners can greatly benefit themselves by having an auditor and assistant like Checkbot. Users can test as many sites as they want to check their speed, and security, and boost search engine optimization. They can catch the factors before they start impacting the search results or the site owner themselves.
How Much It Costs? (Pricing)
---
Best Paid & Free Alternatives (Similar Tools)
Use artificial intelligence to create content for your blog, social media, website, and more. It's fast & easy.

Recommended by SEMPlaza as the Best Content Optimization Tool in 2023.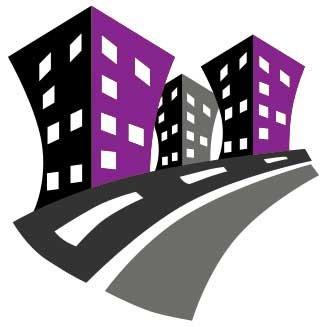 Behind SEMPlaza is a team of SEM specialists working hard to put together one of the best internet marketing tools directory. Additionally they offer free search engine marketing tips and strategies in all digital marketing fields: SEO, PPC advertising, social media marketing, email & push marketing, retail & affiliate marketing.

Posted on: December 23, 2019