BigCRM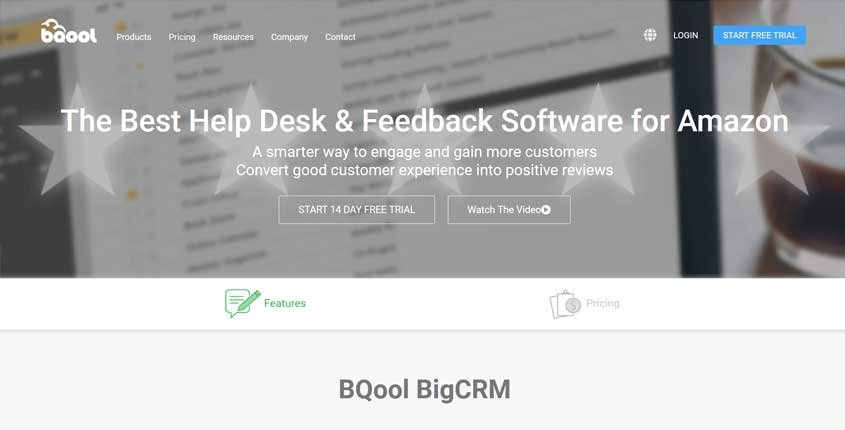 ---
What is BigCRM?
Bqool BigCRM is a customer feedback solution that helps you convert good customer experience into positive reviews. It works like a help-desk for Amazon allowing you to provide support for your Amazon customers.
How To Use BigCRM? (Features)
Automation – It is designed to timely respond to your customers. This helps in inhibiting the chance of getting negative feedback. This can be done by creating an auto-message reply to respond to the queries of buyers faster. During off-business hours, an automated response is there to help your customers. It also keeps track that the customers are replied timely and imparts a good reputation of your brand on the customers. Meeting your customer's expectations is the key to success.
Customized e-mail templates – It provides you a variety of e-mail templates that lead to meet the needs of customers. You can also create your own new templates to exhibit your brand's reputation. The templates help to customize your content. These templates can be translated into a number of different languages. The system automatically translates the response permitting you to expand your business on an international level without needing to hire people. The tool is here to serve you and your business, scaling it globally.
360-degree customer view – Reviewing the association of your customers with your business is a hefty one. BigCRM has this ability too. It provides you a piece of vast information about the customer's background such as purchase, feedback, and refund history and contact information. This information enables you to analyze the needs of customers and respond to them in a respective manner. It, thus, simplifies the task of responding and improves the buying experience.
Pros (Advantages)
Efficiency – An efficient CRM system collects data from a wide range of sources across your business and even far off. This gives a deep insight into how your customers feel about your business.
High-quality customer service – A 14-day free trial can provide your customers with a high-quality service that they really need. You can clearly view what your customers have ordered and what do they review about it.
Increased selling – With all this, you understand your customers better and it increases up-selling and cross-selling.
Cons (Disadvantages)
Customer support service – The issue has been highlighted in their customer support service. The customer support either does not respond or takes too much time to respond to your queries.
Issues with industries – Sometimes BigCRM issues with industrial specialization. Also, access to management can be difficult sometimes.
Collection of personal data – BigCRM stores the company's personal data which might be against the terms and conditions of the company. This is a legal factor due to which businesses hold back to execute their operations through BigCRM.
How Does BigCRM Work? (Conclusion)
BQool's BigCRM is another initiative for happy customers. It is one of the best tools to handle feedback wherever you are. The automation feature has got you covered for your customers even when you are off-business hours. You can stack the customer's feedback and product reviews at a single place. Your feedback requests can make you stay updated on customer's comments on your products. This is a smarter way to gain more customers. Go and give this amazing tool a try and convert good customer experiences into positive reviews because the happier customers are, the better are sales.
How Much It Costs? (Pricing)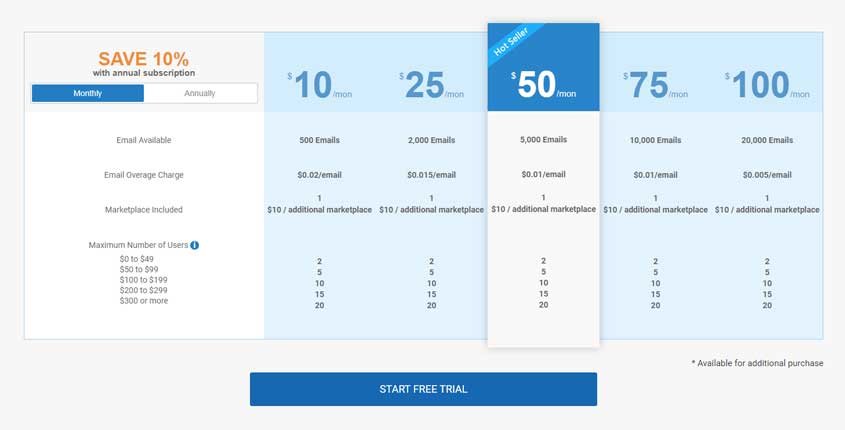 Try It Now!
---
Best Paid & Free Alternatives (Similar Tools)
Everything you need to sell on Amazon and become a top seller.
A suite of tools helping you with product research, keywords tracking & research, listing analyzer & optimizer, sponsored ads management, & more.

Recommended by SEMPlaza as the Best Amazon Tool in 2023.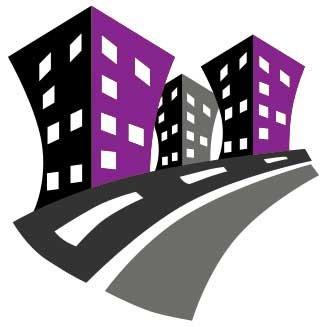 Behind SEMPlaza is a team of SEM specialists working hard to put together one of the best internet marketing tools directory. Additionally they offer free search engine marketing tips and strategies in all digital marketing fields: SEO, PPC advertising, social media marketing, email & push marketing, retail & affiliate marketing.

Posted on: January 5, 2020