Anymail Finder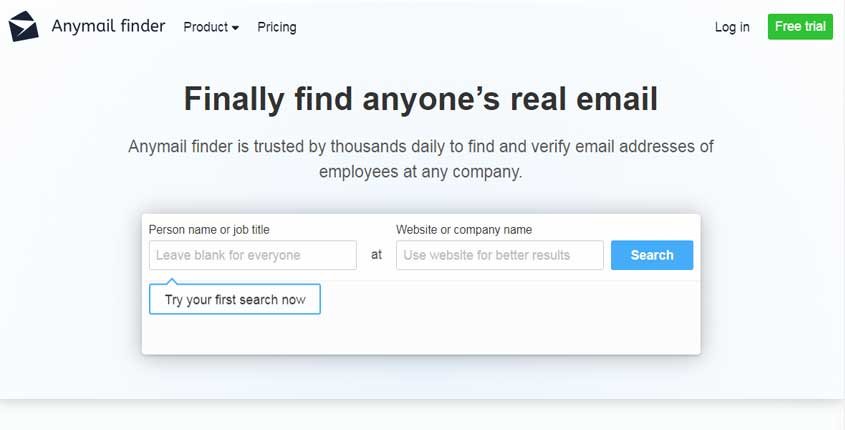 ---
What is AnyMailFinder?
AnyMail Finder is a tool that can find anyone's real email address from any company. The email addresses are also validated to make sure they will not bounce. The tool can be used for sales and lead generation.
How To Use Anymail Finder? (Features)
Bulk Checks – Anymail Finder provides you with the option to enter thousands of emails, names, and domains at the same time. In the bulk option, you can enter at most 50,000 rows of such data. You can download the partial results or the final full results depending upon your needs.
Customer ease – The team behind this tool prioritizes the requirements and ease of the user. They keep in mind that their users are looking for a tool in their budget which is why it does not charge the user for the same data entries nor the unverified email addresses even though the unverified emails have 70% of getting delivered. You can also only view the number of verified emails in a file for free and pay for the result if you want to download it.
Multiple Users – The user is provided with the facility to add people and create a team on any account.
Trial Period – You are provided with the option to use the one-month trial where you do not need to bother about canceling your subscription.
Easy Credits – If you have not finished using your credits for a month you don't need to worry since they will not be wasted rather added into the next months' credits.
Pros (Advantages)
Customer Service – AMF guarantees that your queries will be answered in a period time of a few minutes or hours.
Refund – If your needs are not satisfied you can always ask for a refund within the next 14 days of the purchase. You will be refunded based on the usage. You can also create a plan fitting your requirements with this tool.
Free Trial Credits – You are offered 20 free email verifications on the homepage although you can get in touch for a larger trial.
Cons (Disadvantages)
Credit Details – You are required to enter your credit card details while signing up for the tool, this can be bothersome since the user may not want or need to purchase any package.
Slow – The processing of bulk files is on the slower side; it offers the processing of 5,000 rows per hour.
Lack of tools – This tool only offers email finding services without proper verification of these email addresses.
How Does Anymail Finder Work? (Conclusion)
It is clear that Anymail Finder is one of the best options for finding valid emails it provides you with the perfect packages and if you don't find the perfect package you can always opt for custom made packages. AMF also proves to be very budget-friendly wasting no extra credit you may be left with at the end of the month.
How Much It Costs? (Pricing)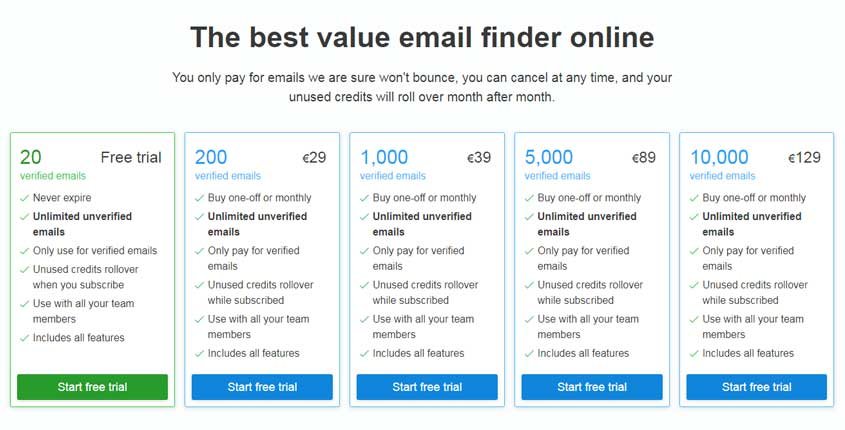 Try It Now!
---
Best Paid & Free Alternatives (Similar Tools)
Help your team get a lot more done each day. Say goodbye to wasted time!

Recommended by SEMPlaza as the Best Employee Time-Tracking Tool in 2023.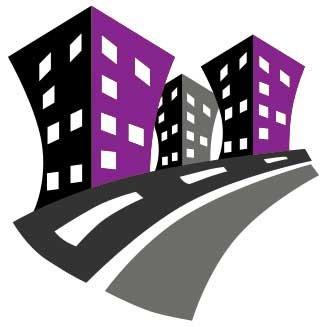 Behind SEMPlaza is a team of SEM specialists working hard to put together one of the best internet marketing tools directory. Additionally they offer free search engine marketing tips and strategies in all digital marketing fields: SEO, PPC advertising, social media marketing, email & push marketing, retail & affiliate marketing.

Posted on: January 12, 2020