AmaLinks Pro Review – One of the Best Amazon Affiliate Plugins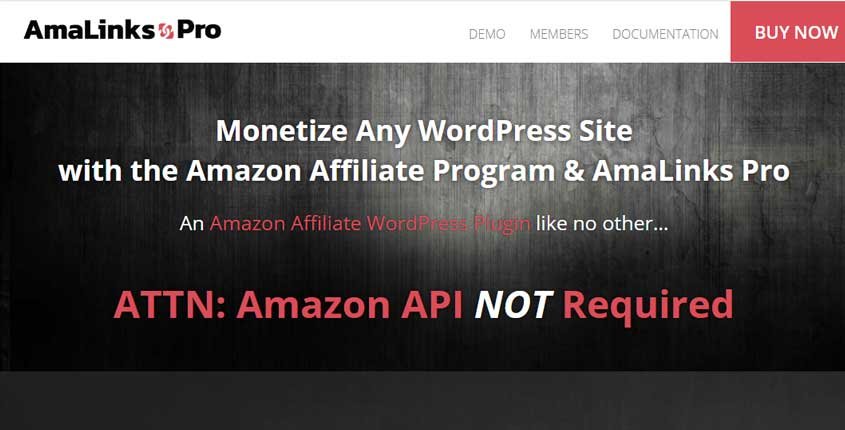 ---
What is AmaLinks Pro?
AmaLinks Pro is one of the best Amazon affiliate WordPress plugins. It requires no API access and can easily help you earn massive commissions with stunning affiliate links on any post or page.
How To Use AmaLinks Pro? (Features)
NO API Responsive Product Comparison Table Builder – Now you can use table comparisons that customers love and add them interactive features such as searching, sorting, real-time filtering, and pagination. In addition, you can fully customize them with messages, styles, labels, and more.
Text Links – You can use simple but powered links but keywords that sell and invite to take immediate action.
Image Links – In general, people love images and this is an excellent way to give them what they enjoy. With these links, you will be able to attract visitors with catchy images without having to deal with HTML to include Amazon´s SiteStripe embed codes.
Call-To-Action Buttons – This is a very effective method to entice your visitors to go to the place they need to make their decisions.
Product Showcase Boxes – Building these beautiful and fully editable showcase boxes, you can lead your visitors to interact more with the product and all their features. They may include catchy images and/or texts and call-to-action buttons. As a result, you can increase CTR.
Access to Full Plugin – Besides the non-API features, you can get access to all the benefits of the plugin. There is no limit.
Pros (Advantages)
You don't require Amazon API to use all its features.
It offers a free Amazon Affiliate Master Class and Demo Video.
This tool works in all Amazon's markets where they have Affiliate programs.
It is compatible with the new WordPress Gutenberg Editor.
Cons (Disadvantages)
The platform doesn't offer SEO strategies.
Pricing plans are only payable on a yearly basis but are affordable.
The Basic plan doesn't include the Table Builder Feature.
How Does AmaLinks Pro Work? (Conclusion)
In short, Amalinks Pro is a flexible tool that helps Affiliate marketers and WordPress publishers to get the best of Amazon's programs. The full set of features it offers guarantees a higher interaction and click-through rate increase. As it has a very competitive price, it represents an excellent option to improve all the benefits of being an affiliate marketer.
How Much It Costs? (Pricing)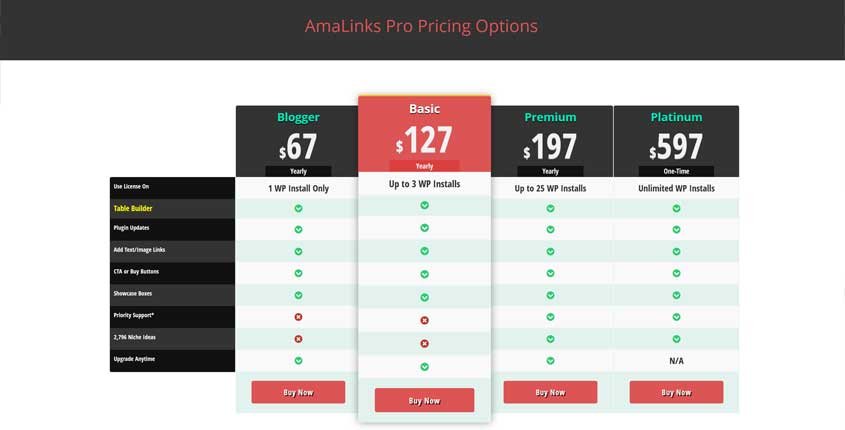 Try It Now!
---
Best Paid & Free Alternatives (Similar Tools)
Affiliate WordPress Plugins
Help your team get a lot more done each day. Say goodbye to wasted time!

Recommended by SEMPlaza as the Best Employee Time-Tracking Tool in 2023.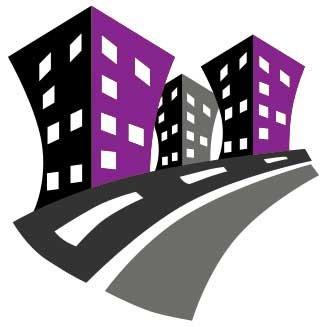 Behind SEMPlaza is a team of SEM specialists working hard to put together one of the best internet marketing tools directory. Additionally they offer free search engine marketing tips and strategies in all digital marketing fields: SEO, PPC advertising, social media marketing, email & push marketing, retail & affiliate marketing.

Posted on: June 13, 2020