AdWary Review – Monitor PPC Campaigns and Detect Illegal Clicks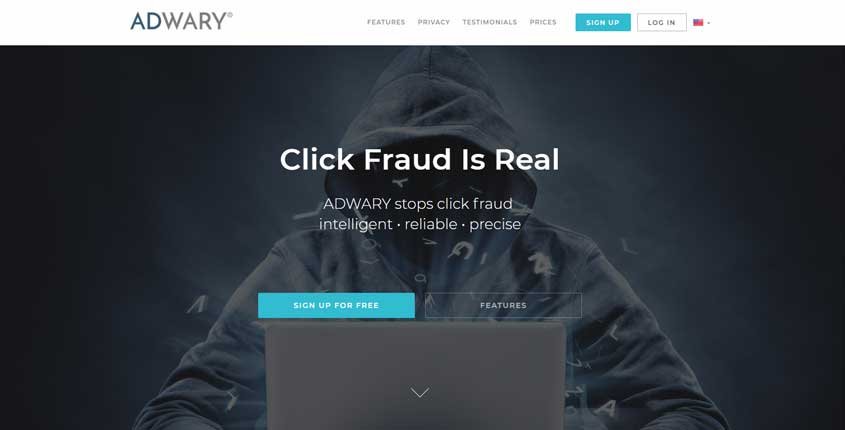 ---
What is AdWary?
AdWary is a tool that can monitor your PPC campaigns, analyze and detect illegal clicks and separate real customers from click farms, bot networks, and competitors' clicks. As soon as a fraudulent click is detected, your ads will no longer show for that IP address.
How To Use AdWary? (Features)
Monitoring – Every click is being monitored to instantly report click fraud. It is free of charge and monitoring is 24/7. A real-time dashboard is also a part of this technology and provides you with an overview of the likelihood of any fraudulent activity.
Analysis and Detection – Adwary has an algorithm that is specifically used for distinguishing real customers from fraudsters and bot networks. A high percentage of internet traffic is done by bots, and for this reason, AdWary helps you to recognize those that are involved in click fraud. Moreover, with the help of geo-analysis, the location of the access and invalid clicks are also blocked.
Automatic Defense – With the help of AdWary, you can defend against your competitors who click on your ads. Bot networks are also used to prevent click fraud. This software also has the ability to detect the concealment of malicious clicks via proxies. The information regarding fraud is shared with all your projects, and with the help of this, you can easily block them. Moreover, to identify suspicious regions and their IP addresses, AdWary uses regional mapping on all the clicks.
Transparency – Everything is available from monthly reports to detailed information with every single click. Moreover, the data can also be downloaded in the form of lists. 
Pros (Advantages)
E-commerce & Mobile compatible – AdWary offers comprehensive and reliable protections for online shops, for this reason, it is e-commerce compatible. You can use AdWary easily through any device via the browser.
Free Monitoring – Every activity and click is being monitored 24/7 and that is completely free of cost.
Unlimited Users – You can create as many users as you like who can help you out with your projects.
Cons (Disadvantages)
Google Ads – It's only limited to Google Ads Network. It doesn't work with other PPC networks.
Difficult – Setting it up might require some advanced knowledge and it might take a lot of time for newbies.
Expensive – It is a bit pricey compared to other similar tools.
How Does AdWary Work? (Conclusion)
AdWary is a  software/service that can help you track and monitor fraudulent clicks on your Google Ads PPC. It has a lot of good features but it was a bit expensive. If the price is not a concern for you, this tool might save you a lot of money which is probably wasted with invalid PPC clicks.
How Much It Costs? (Pricing)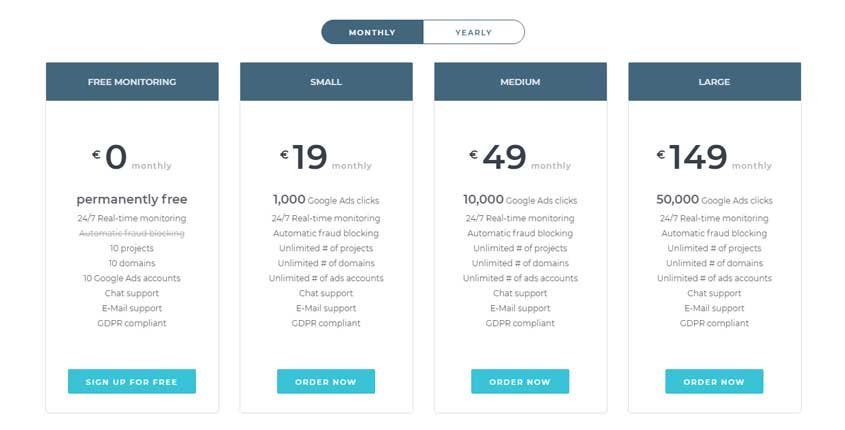 Try It Now!
---
Best Paid & Free Alternatives (Similar Tools)
PPC Fraud Protection Tools
Help your team get a lot more done each day. Say goodbye to wasted time!

Recommended by SEMPlaza as the Best Employee Time-Tracking Tool in 2023.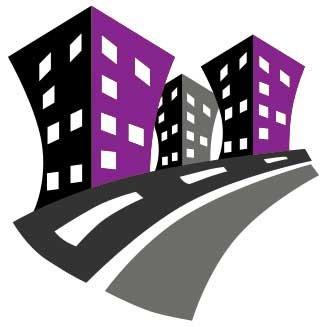 Behind SEMPlaza is a team of SEM specialists working hard to put together one of the best internet marketing tools directory. Additionally they offer free search engine marketing tips and strategies in all digital marketing fields: SEO, PPC advertising, social media marketing, email & push marketing, retail & affiliate marketing.

Posted on: December 28, 2019