Accessily Review – Best Marketplace for Guest Posts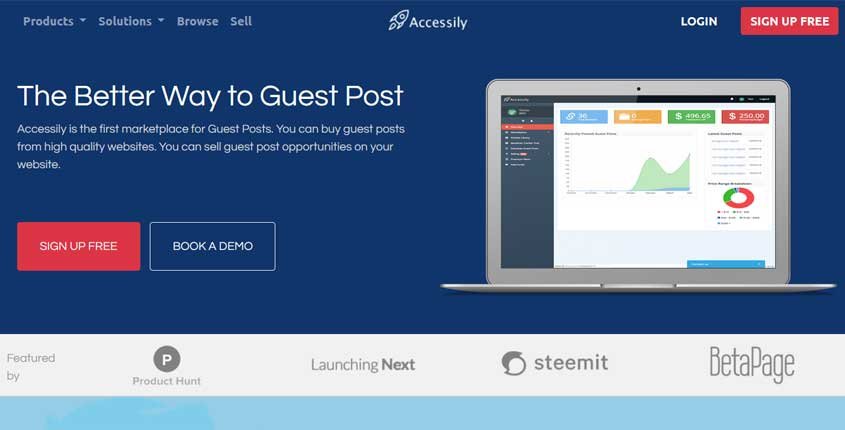 ---
What is Accessily?
Accessily is a marketplace for guest posts. Website owners and SEOs can find here high-quality websites where to post their guest posts or they can add their website to the network to receive guest posts from others.
How To Use Accessily? (Features)
Marketplace – You will find optimized guest posts since Accessily filters search results and verify content quality and brand exposure. Also, it verifies publishers and checks Google Analytics to make sure you obtain what you ask for.
Top Quality Content Writing – Any type of website, social network, and blog can get the best content. Also, you can find the most competitive prices.
Referrals Tracker – You can track your guest post referrals and only need to connect your website to Google Analytics. Then, Accessily will connect all the necessary information with your guest posts.
Press Spotlight – With this tool, you can create a press kit that shows all the links to your website.
Backlink Tracker – You can measure your ROI when properly tracking your backlinks. It allows you to do it hourly, daily, weekly, monthly, and annually. You will only need to anchor text and URL Usage. Also, Accessily monitors them to check if they are still alive.
Rank Tracker – You can conduct a local rank tracker and obtain real-time information for unlimited keywords. It works accurately and quickly and is easy to use.
Keyword Position Monitoring – You can discover many new keywords for your site and get help to select the best options and prioritize them.
Pros (Advantages)
Accessily works with platforms of all types of industries such as food, editorial, construction, entertainment, and medical, among others.
You can sell guest posts and Accessily gives you full 24/7 support and allows you to set your own rules.
It offers listings with more than 15,000 websites that accept guest posts and offers white-label reports.
Cons (Disadvantages)
The website doesn't show the pricing scheme without signing up. However, you can sign up for free.
The Purchase Protection Program is only valid for 180 days.
They offer an off-site SEO service but it is not automated.
How Does Accessily Work? (Conclusion)
In short, you should not hesitate when it comes to finding high-quality content and Accessily is a great option to explore. Due to that, they cover all market niches, and all types of industries are welcome to conduct their to find the perfect posts. Also, marketers and agencies get an invaluable tool to maximize their efforts.
How Much It Costs? (Pricing)
Creating an account with Accessily is free. However, to be able to use the service you must enter credit card details or deposit some funds using PayPal. Those funds will be used for purchasing guest posts from the marketplace.
Try It Now!
---
Best Paid & Free Alternatives (Similar Tools)
Use artificial intelligence to create content for your blog, social media, website, and more. It's fast & easy.

Recommended by SEMPlaza as the Best Content Optimization Tool in 2023.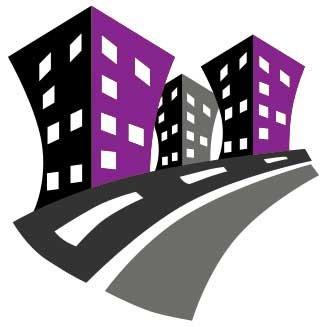 Behind SEMPlaza is a team of SEM specialists working hard to put together one of the best internet marketing tools directory. Additionally they offer free search engine marketing tips and strategies in all digital marketing fields: SEO, PPC advertising, social media marketing, email & push marketing, retail & affiliate marketing.

Posted on: December 14, 2019