300+ Free Guest Posting Sites with high DR & DA To Submit Your Guest Posts in 2023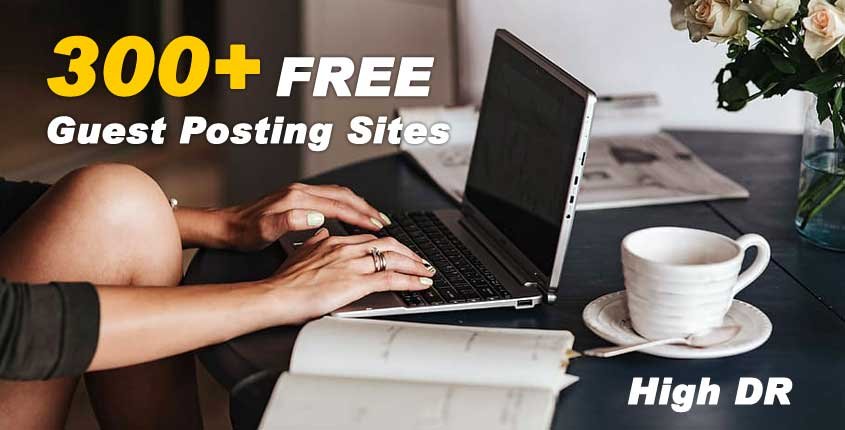 Growing your search traffic can be achieved through various methods, but link-building is considered the most effective approach. In 2023, guest posting remains the top technique for building links.
If you are interested in promoting your brand and building links through guest posting, you have come to the right place. This post provides an extensive list of over 300 guest blogging sites that you can use for free to publish your guest posts.
Many link-building methods that were effective in the past no longer work due to Google's penalty on websites that sell paid links or those that are over-optimized. However, guest blogging is a reliable and long-lasting approach that Google approves of. By writing high-quality guest posts on relevant blogs within your niche, you can build links without being penalized.
If you're ready to learn more about the free blogs that accept guest posts, let's dive into the details.
List of 300+ Free Guest Blogging Sites for 2023
The Benefits of Guest Blogging
As we all are aware of the effectiveness of guest blogging, let's explore some of its benefits:
Guest blogging provides an opportunity to obtain high-quality, targeted, and niche-specific backlinks.
It helps in driving more targeted traffic to our website.
Guest blogging contributes to increasing our website's domain authority (DA) and improving search engine rankings for specific pages and search terms.
Guest blogging can also be used for branding purposes and building relationships with other bloggers to connect with their blog readers.
By guest blogging, you can demonstrate your expertise on a particular topic or improve your overall writing skills.
There are many more compelling reasons why website owners and bloggers choose to engage in the guest blogging. Please share your reasons for utilizing guest blogging in the comments section.
List of 300+ FREE Guest Blogging Sites Available in 2023
Below is a comprehensive compilation of well-known blogs across various niches that welcome guest contributions. This list encompasses blogs in the fields of Blogging, SEO, Social Media, Affiliate Marketing, Web Designing, Web Development, Finance, Technology, and Health that currently accept guest posts.
SEO
Blogging
Marketing
Business
Social Media Marketing
Email Marketing
Technology
Digital Marketing
Entertainment
Web Design & Web Development
Health /Fitness
Finance
Travel
Photography
Food
Fashion
Dogs /Pets
Education
Political
Make Money Online / Internet Marketing
Sports
Entrepreneurship
Self Development / Spirituality
Family
Real Estate
Lifestyle
News Websites
Law
Home Improvement
How to Write A Successful Guest Post that Drives Traffic?
Selecting the right topic is crucial for your guest post – Undoubtedly, the topic you choose for your guest post can make or break your guest posting success. Therefore, investing ample time in generating well-thought-out guest post ideas is important. Here are some quick tips to help you get started!
Think like a reader – Prior to commencing writing your guest post, it is essential to analyze the blog's audience, which will help you determine what type of content works for them. Go through the blog's commenting section, social media profiles, etc., to understand their preferences and dislikes.
Conduct preliminary research on the blog – You can browse the archive page or popular posts section of the blog where you intend to submit your guest post. This will help you come up with some topic ideas that you can add a unique perspective to increase the likelihood of acceptance.
Leverage platforms like Quora – Quora is a well-known Q&A platform used by millions of people worldwide, and it can be utilized as a topic-generation platform. You can use Quora to find popular and trending questions related to your niche, which can provide you with topic ideas for your guest posts.
Conduct extensive research – To create a guest post that can go viral online, you need to conduct extensive research. Writing a guest post without conducting thorough research rarely attracts any attention. The following tips can help you create a successful guest post.
Smartly use Google search strings – If you want to find websites that accept guest posts in your industry, you can use search terms to find such sites.
"guest post submission guidelines" + topic name
"contributor" + topic name
"submit guest post" + "keyword"
"insurance blog" + "write for us"
"guest post" + topic name
"write for us" + topic name
"submit guest post" + "education"
"become a guest author" + topic name
"submit guest post" + "keyword"
Read guest post guidelines – To increase your chances of successfully writing a guest post for a website, it is essential to familiarize yourself with their content and guest posting guidelines. Before pitching your guest post, take the time to carefully review the guidelines.
Build relationships – Building a strong relationship with the blog owner is key to guest posting success. One effective way to do this is by commenting on their blog posts. However, it's important to avoid leaving brief comments and instead provide detailed and thoughtful responses.
Additionally, connecting with blog owners on social media is a great way to establish a relationship. As most bloggers use social media to engage with their audience, regularly engaging with them can lead to benefits when it comes to guest posting opportunities.
Essential tools that help you win at guest blogging
To excel in guest blogging, you require indispensable tools that facilitate your efforts. Below is a compilation of some vital blogging tools that will help you in diverse aspects, ranging from brainstorming content ideas to scrutinizing a site's authority, to obtain the contact information of other bloggers effortlessly.
Essential tools to enhance your guest blogging experience:
Semrush, which assists in discovering traffic-generating keywords.
Rank Math, a tool for on-page optimization.
MozBar, a DA checker.
Hunter email finder, to obtain bloggers' email addresses.
Do's And Don'ts of Guest Posting
These are some dos and don'ts to keep in mind when guest blogging.
Dos:
Conduct thorough research before writing any guest posts to ensure you create high-quality content.
Examine successful guest posts that have gone viral, garnered traffic and links, and generated social media shares to identify the type of content that works best for your target blog.
Use a friendly tone in your guest posts instead of a generic or corporate one, and practice writing regularly to improve your skills.
Don'ts:
Avoid copying and pasting others' work when creating guest posts, as this can harm your online reputation, and duplicate content will likely be removed by blog owners.
Don't approach guest blogging solely for the purpose of obtaining links, as this is not an effective strategy.
Don't neglect to promote or respond to comments on your guest posts, as doing so will help you connect with other bloggers and build relationships.
Writing tips for guest posts
If you're searching for the top guest posting sites in India or any other location, it's essential to compose your posts effectively. To increase your chances of having your guest posts accepted on any website, use these intelligent writing tips when creating your content.
Write in-depth guest posts
Are you tired of pouring your heart and soul into blog posts that no one reads? Well, it turns out that you might be making the #1 biggest mistake when it comes to writing guest posts.
Many people hold onto their best articles and instead submit lackluster content as guest posts. But what's the point of creating quality content if it's not reaching a larger audience?
Instead, consider submitting your best work as a guest post to a blog with a bigger audience and more followers. This not only provides exposure for your writing but also helps build your online presence and drives traffic to your own site.
To really make an impact, aim to write in-depth guest posts of around 2000 words. With this approach, you're likely to see your posts picked up by other sites, driving more traffic and links back to your own site.
So, it's time to take a risk and share your best writing with the world. Who knows? You might just become a guest blogging superstar.
Optimize for search engines
Are you looking to make your guest post stand out from the crowd? One way to do that is by coming up with a primary keyword that will ensure your post ranks high on search engines for a long time, bringing in steady traffic and clicks.
But it's not just about choosing a keyword. Crafting a compelling title tag is also essential to optimizing for search engines. Take the extra time to create a title that is both attention-grabbing and contains your primary keyword.
And while you're at it, be sure to avoid "stop words" in your title tags. These are words like particles (such as "if", "then", and "thus"), prepositions (such as "of", "that", "on" and "for"), pronouns (such as "he", "we", "which" and "her"), articles (such as "the", "an" and "a"), auxiliary verbs (such as "am", "is", and "can"), and conjunctions (such as "and", "or", "but" and "while"), which search engine crawlers often overlook. By avoiding these words, you'll give your post an extra boost in search rankings and ensure that it gets the attention it deserves.
Never attempt to stuff keywords while writing; instead, produce your content in the usual manner and optimize it later.
Namedrop other bloggers
To increase your chances of success as a guest blogger and secure more opportunities for guest posting, consider incorporating the names of other bloggers in your posts. You can highlight their noteworthy content or simply acknowledge their contributions by mentioning them in your writing. It's also a good idea to reach out to these bloggers directly and inform them when your guest post is published. This could lead to them promoting your post or even offering you additional opportunities to publish in the future. This mutually beneficial strategy will help you establish a strong presence as a guest blogger.
It's important to craft guest posting pitches that are concise and easy to read, as lengthy and uninteresting emails are often ignored due to time constraints. Additionally, including references to previous guest posts or personal blog posts can provide blog owners with a better understanding of your writing style, which can greatly influence their decision to accept your guest post.
Guest posting checklist for 2023
Here is a checklist of 10 points to help you write a guest post that will be effective and viral in 2023 and beyond:
Create an interesting bio: Make sure your author bio, which is usually located at the end of the guest post, is engaging and stands out from the rest. Additionally, link to a landing page where you can capture leads instead of linking to the home page.
Respond to comments: Once your guest post is published on other sites, take the time to read and respond to each comment.
Thank the blog owner: Immediately after your guest post is published, send a thank-you note to the blog owner via email. Most people overlook this simple gesture, but it can open doors and build strong relationships.
Mention other bloggers: If you link to other bloggers' content in your guest post, be sure to mention and tag them in your social media shares so they know you've name-dropped them.
Use your best content: Don't make the mistake of sending mediocre content. Always send your best work to help others, regardless of where you're writing.
Edit like a pro: Nobody likes grammatical errors, so make sure to read your post at least twice to remove any unnecessary words. Tools like Grammarly can help you find and fix any typos.
Do it for relationships, not links: Focus on building relationships with other bloggers rather than just getting links or traffic.
Send your post in the correct format: Check the publisher's guidelines or email them to find out what format works best for their site.
Share it multiple times: Share your guest post on social media multiple times over the course of a week to gain traction and additional traffic.
Don't stop: Keep writing guest posts for at least a few months to gauge the benefits you'll receive from publishing them.
Tips On How to Write Guest Posts That Get Accepted
Up until now, you have obtained an extensive list of potential websites for guest blogging. Let's now discuss the crucial elements required to create a guest post that will be accepted. While guest blogging is prevalent in all industries, it appears to be most effectively utilized in the Blogging, SEO, Making Money Online, and Social Media niches. Nonetheless, other significant sectors like Health, Finance, Travel, and Entertainment are increasingly acknowledging the potential of guest blogging.
To begin guest blogging, it's essential to have a relevant list of prominent blogs in your industry that accepts guest posts. This post aims to provide a solution to this issue by offering a list of over 300 blogs in different niches.
The next step is to contact the owners or relevant personnel of these blogs with a courteous email, expressing your desire to write guest posts for them. If you have previously authored guest posts for well-known blogs in your niche, be sure to mention them in your email.
After sending guest post requests to 8-10 bloggers in your niche, wait for their responses. Most blog representatives are always eager for fresh, unique, and targeted content for their blogs and are likely to respond positively.
Once you have received positive responses to your guest post request, it's time to showcase your writing skills. Follow the step-by-step guide to write a targeted guest post that adheres to the blog's guidelines. Submit your guest post to the relevant person, and then move on to the next blog owner.
It's crucial to follow some general principles or guidelines while doing guest blogging, such as using your best work as a guest post, not submitting the same guest post to multiple blog owners, proofreading your work before sending, following the guidelines of each blogger, not sending too many emails, and including self-promotional links as per the blog owner's instructions.
FAQs About Guest Blogging Sites For 2023
If you want to have a better understanding of the game of guest blogging and guest posting sites in 2023 and beyond, here is a list of important questions you must know.
What is guest blogging?
Guest blogging is the process of creating content for other blogs and websites in exchange for links. You will write an article and publish it on someone else's blog or website, including your author bio and a link to your own site.
What are the benefits of guest blogging?
There are three major benefits to guest blogging. Firstly, it can be useful for SEO as it allows you to build quality, do-follow links from other blogs that are relevant to your site's niche. Secondly, it can help you build relationships with other bloggers. Finally, it can help you generate leads, email subscribers, and drive traffic to your site.
How do you start guest blogging?
We highly recommend starting with blogs that you already follow and have read for some time, making sure they are relevant to the topics you cover on your own site. You can also use Google to search for guest blogging opportunities.
Why is guest blogging important for SEO?
Guest blogging is important for SEO because it allows you to attract quality and relevant links to your site. It also helps you build your network and improve personal branding, both of which can have a positive impact on your search rankings in the long run.
Is guest blogging dead?
No, guest blogging is not dead and is unlikely to ever be as long as you adhere to Google's rules and create quality content for others. However, it's important to focus on building relationships rather than just acquiring links in order to have a positive impact in the long run.
Help Us Grow This List of Free Guest Posting Sites for 2023
Our goal is to create a comprehensive directory for guest bloggers who are seeking websites to submit their work. If you have any recommendations for guest blogging sites, please do not hesitate to inform us. If you are aware of any widely-read blogs that accept guest posts in any niche, kindly send us your suggestions. We would be delighted to have those excellent guest blogging platforms included in the aforementioned list.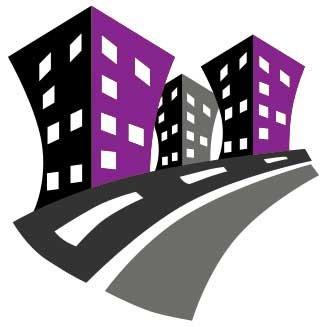 Behind SEMPlaza is a team of SEM specialists working hard to put together one of the best internet marketing tools directory. Additionally they offer free search engine marketing tips and strategies in all digital marketing fields: SEO, PPC advertising, social media marketing, email & push marketing, retail & affiliate marketing.

Posted on: March 11, 2023