UserVoice Review – How to Gather and Analyze Customer Feedback?
---
What is UserVoice?
UserVoice is a product feedback management software to help you listen to your customers, focus product development efforts on features that matter, and innovate efficiently. It gives you everything you need to gather and analyze feedback from customers and internal team members.
How To Use UserVoice? (Features)
Understand what your customers want – You can fully understand what your customers want by capturing, tracking, and organizing feedback effortlessly with this system. Also, by aggregating multiple sources of feedback in a central place, you can get a 360° view of customers' requests.
Share Customers Feedback – This system provides one central place where stakeholders can share all their feedback with the product team. So, you won't miss any feedback. Also, support and sales teams can look through feedback without interrupting their workflows.
Customer Feedback Analytics – This is a powerful tool that will give you valuable information to prioritize tasks. It provides info about trending requests, product categories, segments of products, and shows the ROI of customers' requests.
A Suite of Communication – With this tool, you assure that both customers and employees keep proper track of the status of their feedback. To do so, it is possible to engage directly with customers to obtain more relevant information, share product road maps, and provide updates.
Easy Integration – You can integrate UserVoice with many other different tools that you might be using now such as Zapier, Zendesk, Jira, Amazon RedShift, Marketo, and many more.
Business Intelligence – You can add more information to your feedback by complementing it with information from other platforms such as Salesforce, Slack, and Zendesk. It is so easy that you won't need coding skills.
Pros (Advantages)
Available solutions for specific areas that include Product Manager, Product Executive, Feedback Manager.
It is possible to request a Demo of the product.
Cons (Disadvantages)
You need to contact UserVoice directly to obtain pricing information.
This tool is only aimed at Software as a service (SaaS) companies.
How Does UserVoice Work? (Conclusion)
To sum up, UserVoice is a feedback platform that provides a complete service for those matters. What makes it stand out is the wide range of side services it provides to take advantage of all the information it collects. In this sense, if you run a SaaS company, opting for this platform can give you a significant advantage.
How Much It Costs? (Pricing)
To find out the price you need to request a demo.
Try It Now!
---
Best Paid & Free Alternatives (Similar Tools)
Help your team get a lot more done each day. Say goodbye to wasted time!

Recommended by SEMPlaza as the Best Employee Time-Tracking Tool in 2023.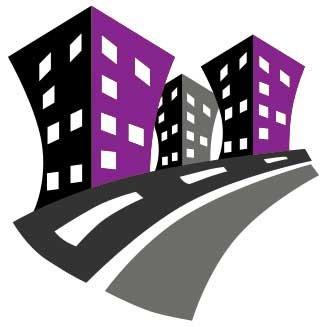 Behind SEMPlaza is a team of SEM specialists working hard to put together one of the best internet marketing tools directory. Additionally they offer free search engine marketing tips and strategies in all digital marketing fields: SEO, PPC advertising, social media marketing, email & push marketing, retail & affiliate marketing.

Posted on: August 23, 2020