URIBL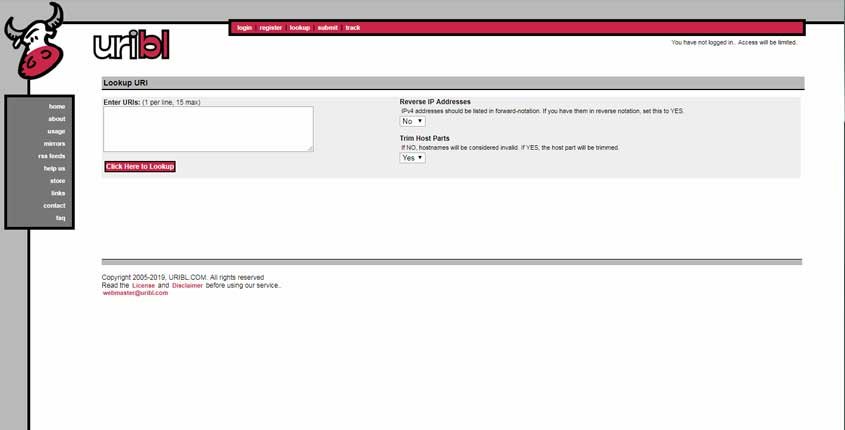 ---
What is URIBL?
URIBL is a Realtime URI Blacklist served via DNS to identify Unsolicited Bulk and Commercial Email based on the links within the email. URIBL is enabled by default in the popular opensource SpamAssassin.
How To Use URIBL? (Features)
Public DNS Service – This feature is used for clients with less traffic for communication and any queries.
RSS Feed Service – This tool gives you ample information in the form of HTML or XML for automation uses. In order to keep your marketing campaign secure, the records are responsible for tracking IPs, Whois nameservers & registrars and MX for a period of time.
Lookup and Submission Forms – These forms give you an option to lookup pages in order to check the domain listing status. You can also send in a request to delist certain domains from URIBL.
Commercial Data Feed Service – This service is for clients with greater traffic as it allows them to run this software efficiently and save themselves from spam. Datafeed, provided through rsync, sends in extra datasets with pre-listed data that is not on the public DNS. Datafeed through DNS is similar to data on public DNS without the need to install any hardware on your system.
Multiple Lists – Multiple Lists are provided with various levels of functionalities and filters to ensure that you block potential threats from spamming your customers.

The black URIBL shows all the domains with spamming history and illegal activities.
Then comes the greylist which has those domains that are used by spammers. However, these domains are at doubt but it's considered as a precaution to be careful from any impending threat by them.
After this, comes red URIBL which records young domains that show up in spam emails.
Furthermore, there is the white URIBL which has legit domains and this list is static with little change.
Lastly, comes the multi URIBL which relists whenever other lists are updated with the exception of white URIBL.
Pros (Advantages)
Absolutely Free – URIBL is free to use which makes it convenient for smaller businesses.
Regular Updates – The software is updated regularly and often multiple times daily for certain features.
Improved Workflow – Private RSS Feeds are present for improved workflow.
Cons (Disadvantages)
Interface – The user interface is poor and could be improved for better usage.
Delist Request – A delist request can only be sent for your domain after registering.
Background Check – There isn't much background information about the software itself.
How Does URIBL Work? (Conclusion)
URIBL is a useful platform that makes sure that your marketing campaign runs smoothly and your customers' data is not risked. It has unique features that ensure quick updates and effective working. However, the list could be made more comprehensive and more features can be added.
How Much It Costs? (Pricing)
This tool is free to use by anyone.
Try It Now!
---
Best Paid & Free Alternatives (Similar Tools)
Help your team get a lot more done each day. Say goodbye to wasted time!

Recommended by SEMPlaza as the Best Employee Time-Tracking Tool in 2023.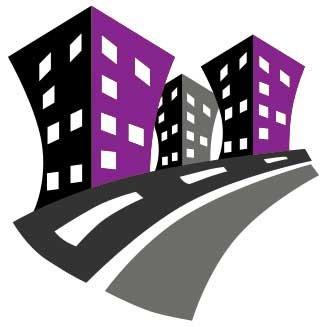 Behind SEMPlaza is a team of SEM specialists working hard to put together one of the best internet marketing tools directory. Additionally they offer free search engine marketing tips and strategies in all digital marketing fields: SEO, PPC advertising, social media marketing, email & push marketing, retail & affiliate marketing.

Posted on: January 13, 2020