Trusted Source URL Ticketing System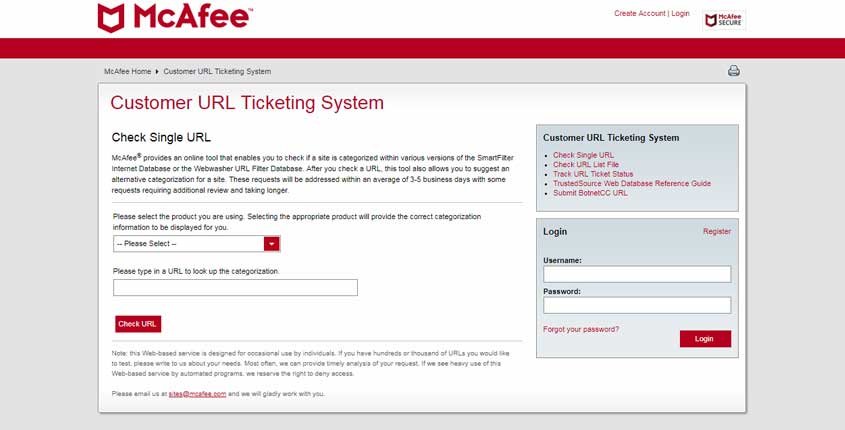 ---
What is Trusted Source URL Ticketing System?
Trusted Source URL Ticketing System is a tool that lets you check if your site is categorized within various versions of the SmartFilter Internet Database or the Webwasher URL Filter Database. Once you check a URL, this tool allows you to suggest an alternative categorization for the site.
How To Use Trusted Source URL Ticketing System? (Features)
Websites Verification – It manually verifies the categories of websites that are reported by the users before updating to its database.
URL Categorization – Similar types of URLs are organized into categories by this tool and it depends on the content of the page.
Accurate Database – For reporting applications, it provides an accurate database that allows more flexible URL categorization.
Automated process for URL checking – The URL ticketing system determines the web reputation for every URL, and for this purpose, this tool uses an automated process that looks up to different aspects and attributes of the URL that is being entered. Moreover, it also looks at the URLs' content and domains behavior.
Reputation Score – This is an important feature that shows you the score that represents the risk to your computer, personal data, and network when you visit any URL. The database represents the reputation score, irrespective of its categorization status.
URLs category checking tool – This tool helps you to determine the web reputation and category of the URL and the ticketing system is also used to suggest any changes in category.
Pros (Advantages)
Improves overall team performance – This system helps you to improve your performance and it gets easy to order reports and review the team's performance.
Simple to use – It is simple to use. You can easily set up and configure.
Track URL Ticket status – With the help of this tool, you can easily track the status of your ticket.
Cons (Disadvantages)
Identification errors – Sometimes error arises in identifying the objectionable domain names.
Very less information provided on the dashboard – Due to less information provided on the dashboard, most of the people don't understand how to use the URL ticketing system and because of this reason they hesitate to use it.
Limited Reporting – There are limited reporting policies, but that can also improve in the future.
How Does Trusted Source URL Ticketing System Work? (Conclusion)
Trusted Source URL Ticketing System is by far the best way to ensure that your data is saved from all the malicious websites, and it also helps you to take security measures and even provides you with a reputation score for that particular domain. Therefore, you should give it a try.
How Much It Costs? (Pricing)
This tool is free to use.
Try It Now!
---
Best Paid & Free Alternatives (Similar Tools)
Email Deliverability Checkers
Help your team get a lot more done each day. Say goodbye to wasted time!

Recommended by SEMPlaza as the Best Employee Time-Tracking Tool in 2023.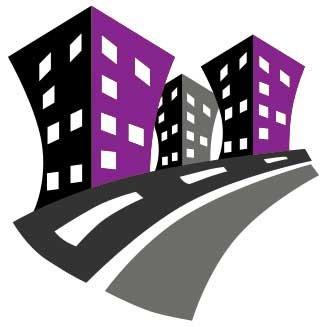 Behind SEMPlaza is a team of SEM specialists working hard to put together one of the best internet marketing tools directory. Additionally they offer free search engine marketing tips and strategies in all digital marketing fields: SEO, PPC advertising, social media marketing, email & push marketing, retail & affiliate marketing.

Posted on: January 12, 2020