TheChecker
---
What is TheChecker?
TheChecker is a high-quality email checker and email verification service that can help email marketers clean up their lists and get rid of email bounces. It can be integrated with multiple email marketing tools and CRMs.
How To Use TheChecker? (Features)
Fast Email Verification – It does its work really fast. Well, you can have 10,000 emails verified within 2-5 minutes.
Accurate Results – You can have the results with a 98% accuracy rate. They cover your emails marked as "valid" with their guaranteed deliverability.
Catch-all Checker – You can check all the check-all domains and maintain a high-quality database.
Typo Correction – Your list quality won't be affected by typos. They recommend possible modifications for misspelled contacts.
Syntax Validation – You can have a clean database from addresses with syntax error which you don't have to do manually.
Domain Validation – It can successfully mark the invalid or inactive domains containing emails known as spam or abuse.
Mailbox Checker – For genuine records, it notifies if an MX record is found for checking domains.
Risk Validation – Your emails will be checked for role-based addresses. Their email validation API will defend against high-risk recipients.
Free De-duplication – All your records of containing duplicate contacts in your list will be removed.
Anti-Greylisting – It has the latest anti-greylisting technology so you can have the most accurate email validation result.
Spam Trap Remover – It removes spam traps which will help you to maintain a good sender reputation and not get yourself blacklisted.
Pros (Advantages)
Very affordable price rate – They offer you pay-per-use pricing based on the number of verifications.
Pay Only For Results – If they fail to verify certain email they refund you all the credits.
Increasing of Campaigns ROI – Their email checker (built of innovative A.I) promotes maximum deliverability (up to 99.9%), converts more sales and mainly increases your campaign's ROI.
Cons (Disadvantages)
Delay – Sometimes the API takes time to work.
Format – The file formats supported are only XLS or CSV with one email per line.
Request Limitation – Despite their fast email verification system, their limit of requests for email validation per second is a bit of a whack.
How Does TheChecker Work? (Conclusion)
TheChecker is a good and practical tool. Easy to use API, great web form widget and simple user interface make this tool a great find. It's also a handful tool to create a high–quality leads list which will optimize your media investment. If you want to be ahead of the email marketing game and feel secure and confident to send emails, you should start using TheChecker.
How Much It Costs? (Pricing)
Try It Now!
---
Best Paid & Free Alternatives (Similar Tools)
Help your team get a lot more done each day. Say goodbye to wasted time!

Recommended by SEMPlaza as the Best Employee Time-Tracking Tool in 2023.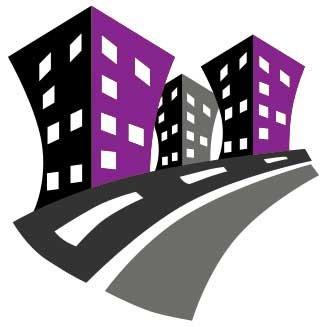 Behind SEMPlaza is a team of SEM specialists working hard to put together one of the best internet marketing tools directory. Additionally they offer free search engine marketing tips and strategies in all digital marketing fields: SEO, PPC advertising, social media marketing, email & push marketing, retail & affiliate marketing.

Posted on: January 12, 2020