SurveyMonkey Review – A Free Survey Tool To Capture Customer's Voices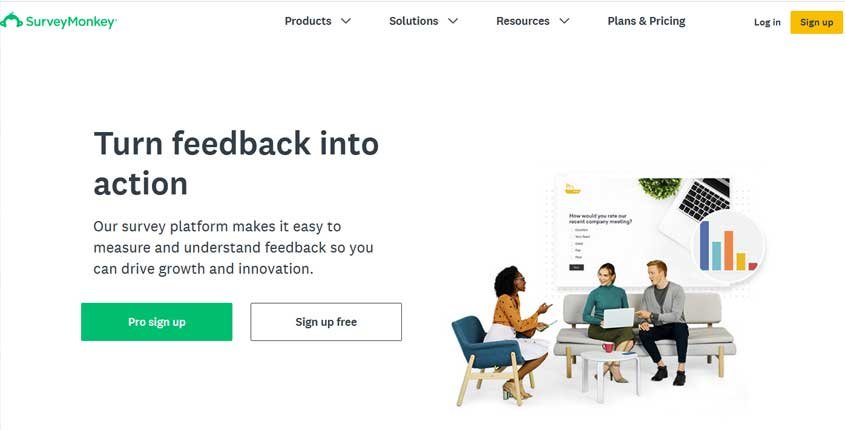 ---
What is SurveyMonkey?
SurveyMonkey is a popular free online survey tool that helps you drive your business forward and capture the voices and opinions of the people who matter most to you. Get the answers you need so you can improve your business plan.
How To Use SurveyMonkey? (Features)
Audience – Just by choosing your target market and profiles, you can run local or global surveys that reach millions of people. Also, you get the results in record-time and can analyze them anytime and anywhere through a smart panel.
Usabilla – If you are trying to improve your digital strategy, Usabilla is the perfect tool to learn what your customers think about your website, app, and emails without having to guess anymore. App surveys will be seamless for apps, the content of emails can be easily tested, and websites can get the design that attracts more customers to it.
Engage – This is the tool to allow you to measure employee satisfaction. Here, SurveyMonkey offers person-approach questions and you can automate all the surveys to integrate them into your daily operations. It is complemented with powerful analytics to let you identify where to improve your retention opportunities.
TechValidate – Leverage the results of your surveys to create testimonials, reviews, case studies, and many other marketing resources that contribute to your marketing strategies. Since they come from your customers and real-life audience, you obtain social proof material to work with.
Wufoo – This tool allows you to create online forms to collect data and payments. You can customize them to match your brand and delight your customers.
Pros (Advantages)
It offers multilingual surveys.
Business plans, Team premier and Enterprise, offer email and phone support 24/7.
SurveyMonkey is very easy to use, the learning curve is short, and surveys can be created rapidly.
Cons (Disadvantages)
The free plan limits the number of questions on each survey.
Some features require additional payments besides the monthly or annual plans.
The interface is not as user-friendly as it should be.
How Does SurveyMonkey Work? (Conclusion)
In short, SurveyMonkey is an essential tool for any type of business or enterprise. Nowadays, the audience is reachable at any location around the world and every idea can be tested and proved in advance. This is what explains the success of this tool. If you haven't started to use surveys, the free plan offered by this platform is an excellent way to start. Also, SurveyMonkey keeps always innovating and remains very competitive among all the survey tools in the market. Therefore, if you are already using another tool, it would be worth to try the features of this one.
How Much It Costs? (Pricing)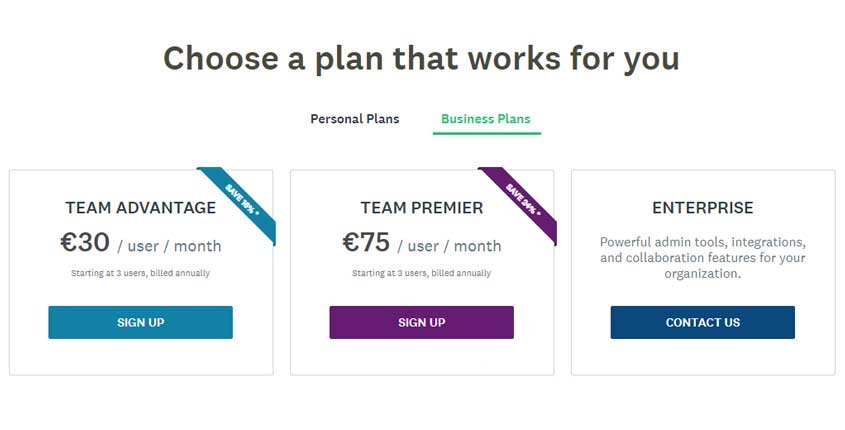 Try It Now!
---
Best Paid & Free Alternatives (Similar Tools)
Help your team get a lot more done each day. Say goodbye to wasted time!

Recommended by SEMPlaza as the Best Employee Time-Tracking Tool in 2023.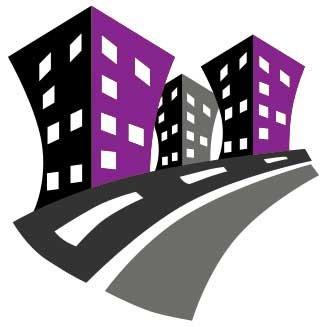 Behind SEMPlaza is a team of SEM specialists working hard to put together one of the best internet marketing tools directory. Additionally they offer free search engine marketing tips and strategies in all digital marketing fields: SEO, PPC advertising, social media marketing, email & push marketing, retail & affiliate marketing.

Posted on: June 12, 2020