SURBL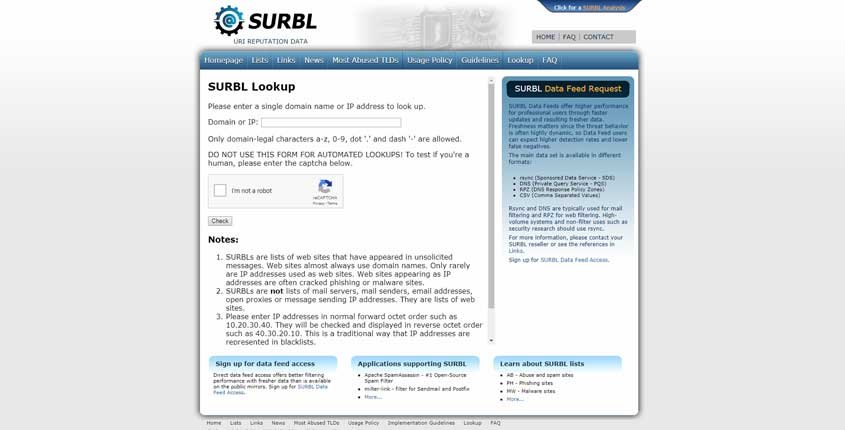 ---
What is SURBL?
SURBL is a tool that allows you to check if the domain name or the IP of your website is blacklisted for sending unsolicited email messages. SURBLs are lists of websites that have appeared in emails reported as SPAM.
How To Use SURBL? (Features)
SURBL List – This list records all potential websites which are responsible for fraud and illegal activities. This list is thorough and ensures that your safety is improved to 95% to counter these spam websites. Your data can be leaked if you do not filter out these websites and the company's name could be compromised.
SURBL Fresh – This feature points out new domains that are prone to hacking and illegal activities. These are the ones that are recently added to TLD zone file delegations and are often most vulnerable to risks. This preemptive measure allows your online content to be managed seamlessly without any security issues. Furthermore, this list includes a UNIX timestamp to help you track the changes made on these websites, and avoid those websites before any mishap happens.
SURBL Shorter Domain List – This is self-explanatory as it records URL shorteners. Often these URL shorteners are used to hide spam websites that are sent in emails. These spam websites will eventually compromise your valuable data using verified URL shorteners.
SURBL UriQ – This feature checks full URLs that are genuine but may be compromised. These websites are trusted but are affected by security issues and are hacked. Data breaches are often accounted to trusted websites that have been in control of spammers. For your customers to be careful, you need to filter out such websites which may seem legit but eventually, will compromise user privacy. For your business to grow efficiently, using this feature is a must.
Pros (Advantages)
Fast Updates – Faster updates account for testability and security in this database.
Formats of Dataset – Dataset is available in various formats like DNS, CSV, RPZ, and rsync.
Integration – Integration with email filtering software like SpamAssassin is possible.
Cons (Disadvantages)
Availability of Advanced Datasets – The advanced datasets are not available on public DNS, making it difficult for new users.
Interface – The user interface is difficult to understand and use. Thus it might cause problems for the beginners.
Not Free FQS – FQS cannot be used for free, you'd have to pay the cost for it.
How Does SURBL Work? (Conclusion)
SURBL is a thorough list that helps organizations to stay aware of potential threatful websites and filter them out of their email campaigns. It helps organizations to grow their business and guard their brand image. This software is comprehensive and is updated regularly to ensure you have the most recent data. However, it might be expensive for custom users who want extended features from this software.
How Much It Costs? (Pricing)
This tool is free to use by anyone.
Try It Now!
---
Best Paid & Free Alternatives (Similar Tools)
Help your team get a lot more done each day. Say goodbye to wasted time!

Recommended by SEMPlaza as the Best Employee Time-Tracking Tool in 2023.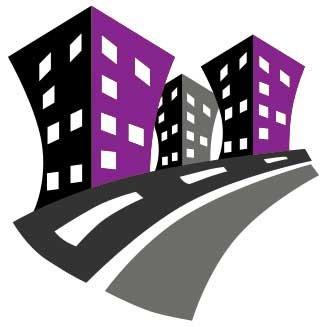 Behind SEMPlaza is a team of SEM specialists working hard to put together one of the best internet marketing tools directory. Additionally they offer free search engine marketing tips and strategies in all digital marketing fields: SEO, PPC advertising, social media marketing, email & push marketing, retail & affiliate marketing.

Posted on: January 13, 2020