SpyFu Review – A Popular SEO and PPC Research Tool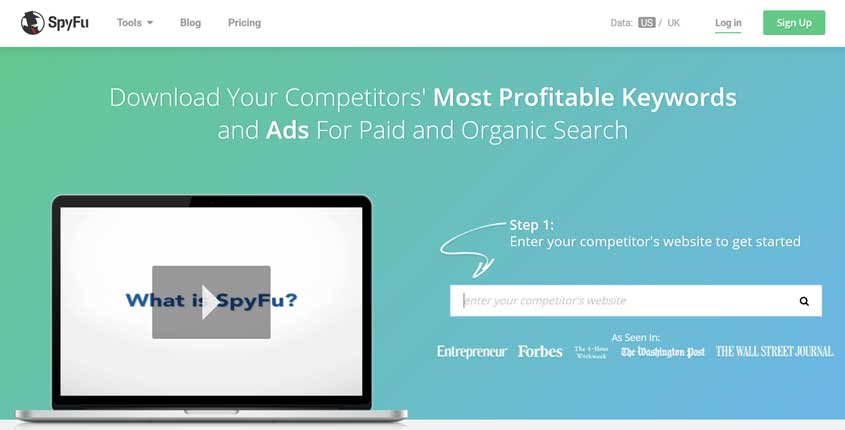 ---
What is SpyFu?
SpyFu is a popular research tool that can help you expose the SEO and PPC strategies of your most successful competitors. This tool can reveal your competitors' most profitable keywords and ad units for paid and organic search.
How To Use SpyFu? (Features)
Downloadable reports in 2 formats – After you obtain the information you need you can easily download all the info in PDF or CSV format.
Keyword research – Get valuable keywords from new segments attacked by competitors on their PPC and SEO strategies that will skyrocket any business.
In-depth analysis of competitors – Take a step ahead and obtain compelling SEO and Keyword insights that will help you make better decisions.
New competitors' finder – Discover new sites that might be affecting your business and keep them under your radar.
PPC keyword grouper – Go beyond finding keywords and group them to create new ideas and alternatives to your campaign.
PPC keyword ideas – After finding keywords get instant useful suggestions to apply to your campaign.
Unlimited updates and searches – Use the platform to conduct as many searches as you need until finding the right suggestions and ideas.
Double suggestions – You can make your searches based on your competitor's name or by niche.
Instant ready-to-use Adword templates – Optimize your Adword campaigns with ready-to-use templates for any type of industry.
Ad copy history – Find up to 9 years of history of Copy Ad for any domain that you type. With all the results you can check all the keywords and how they have been using them.
Backlink research – Conduct your Keyword search by checking the most valuable backlinks.
Deep SERP insight – You will be able to obtain a deep analysis of SERP that will allow you to detect and use ranking factors and sites with multiple results.
Pros (Advantages)
SpyFu offers plenty of tools to conduct keyword searches from different angles.
Reports and dashboards are well designed and results are very easy to work with.
It handles and provides a lot of valuable information for both SEO and PPC campaigns.
Cons (Disadvantages)
It can be too pricey for beginners or small businesses.
It only includes PPC information for Adwords. Other networks are not included.
It collects better and more accurate information from identified competitors instead of any given industry.
How Does SpyFu Work? (Conclusion)
If you need a tool to spy on your competitors and steal their keywords and PPC strategies, SpyFu is a very good option. Even if its price is a little high, it is worth buying it at least for a couple of months to do your keyword research and put together your strategy.
How Much It Costs? (Pricing)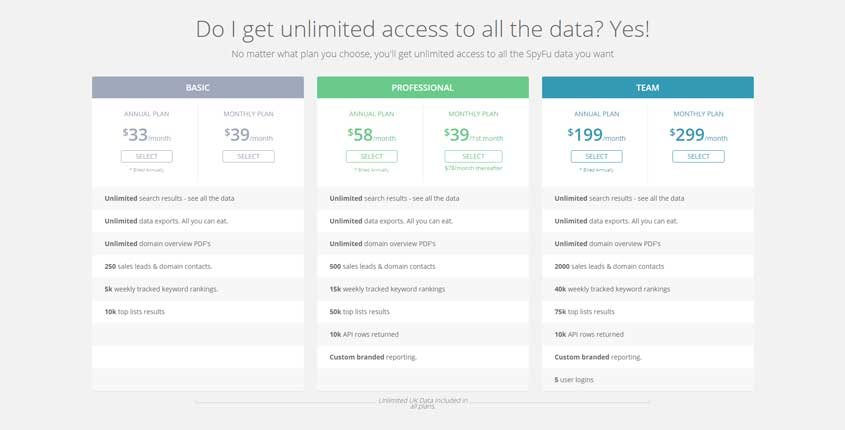 Try It Now!
---
Best Paid & Free Alternatives (Similar Tools)
Use artificial intelligence to create content for your blog, social media, website, and more. It's fast & easy.

Recommended by SEMPlaza as the Best Content Optimization Tool in 2023.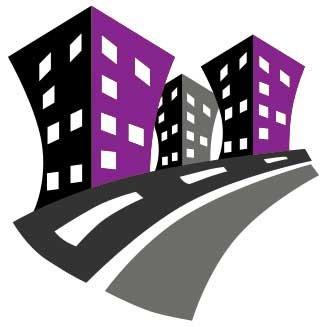 Behind SEMPlaza is a team of SEM specialists working hard to put together one of the best internet marketing tools directory. Additionally they offer free search engine marketing tips and strategies in all digital marketing fields: SEO, PPC advertising, social media marketing, email & push marketing, retail & affiliate marketing.

Posted on: December 7, 2019