Spamhaus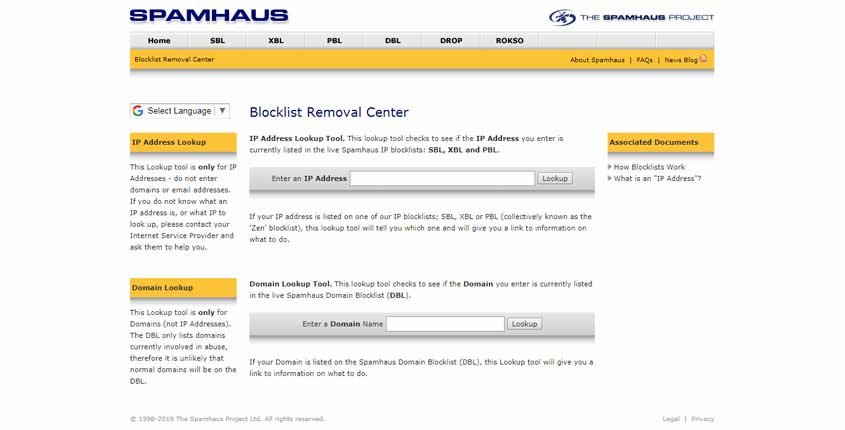 ---
What is Spamhaus?
Spamhaus IP Address Lookup Tool and Domain Lookup Tool can help you check if the IP Address you enter is currently listed in the live Spamhaus IP blocklists: SBL, XBL, and PBL and if your domain is listed in the live domain blocklist.
How To Use Spamhaus? (Features)
Block List (SBL) – Spamhaus identifies the IP address from where spam e-mails are being received. Lists are made of these sources according to policies outlined by SBL listing criteria.
Exploits Block List (XBL) – It is a list of IP addresses of all the hijacked computers with built-in spam engines and viruses. Many new mail servers use XBL to filter out third-party computers.
Policy Block List (PBL) – Dynamic, as well as static IP addresses which do not send e-mails to third-party servers, are listed.
Domain Block List (DBL) – Domains that are reported to having spam engines, spam URLs, spam sources, spam senders, known spammers, and malware-related sites are listed here.
Botnet Controller List (BCL) – Released in 2012 by Spamhaus, BCL is a list of IP addresses believed to be operated by cybercriminals. These cybercriminals host botnet command and control infrastructure to control malware-infected computers.
White List (SWL) – Released in October 2010, SWL is a white list containing IPv4 and IPv6 addresses. This feature grants mail servers the ability to distribute incoming emails into a total of three categories, good, bad and unknown. The approval for SWL requires verified senders with a clean reputation, only.
Domain White List (DWL) – Lists all the certified domains with DKIM signatures.
Pros (Advantages)
Automated – Everything in the system is automated, once the system identifies a spammer, their IP address is flagged and added to the Spamhaus database.
Cheap – The organization is non-profitable. The database can be used without any charges but you must qualify for the free-to-use criteria.
Security – This is one of the biggest issues on the web. This tool identifies and blocks all the IP addresses with threats like botnet controllers, malware, phish sites, and ransomware.
Cons (Disadvantages)
Blacklisting – Many legal websites without any threat are reported being blocked by Spamhaus. These websites are claimed to be authentic and do not use spamming techniques.
Customer Support – It has very limited customer support. Users cannot contact them via call. In most cases, the e-mail is not responded to on time.
Volunteer Work – All the employees in this project are volunteers which creates a lot of mismanagement issues within the organization.
How Does Spamhaus Work? (Conclusion)
Spamhaus is the biggest non-profitable organization with a database of IP addresses to track any spamming activity. Features like SBL, XBL, BCL, and SWL make Spamhaus stand out from the rest of its competitors. Moreover, Spamhaus tracks other potential threats like malware, phishing, and botnets in real-time. Packed with such amazing services, Spamhaus remains at the top of any anti-spam project available today.
How Much It Costs? (Pricing)
This tool is free to use by anyone.
Try It Now!
---
Best Paid & Free Alternatives (Similar Tools)
Help your team get a lot more done each day. Say goodbye to wasted time!

Recommended by SEMPlaza as the Best Employee Time-Tracking Tool in 2023.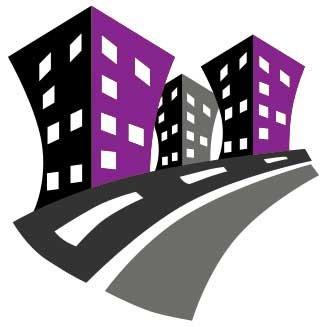 Behind SEMPlaza is a team of SEM specialists working hard to put together one of the best internet marketing tools directory. Additionally they offer free search engine marketing tips and strategies in all digital marketing fields: SEO, PPC advertising, social media marketing, email & push marketing, retail & affiliate marketing.

Posted on: January 13, 2020