SEO SpyGlass Review – Analyze Competing Websites
---
What is SEO Spyglass?
SEO SpyGlass is an SEO software that provides multiple analytics tools that allow you to analyze competing websites and find out the information you need, to see why they rank so well, find out what keywords they have, and most importantly, what backlinks they have. SEO SpyGlass also assists you to obtain the same backlinks as your competitors.
How To Use SEO Spyglass? (Features)
Two-way backlink checker – You can discover even the most hidden backlinks of any website. In addition, you can find out the backlinks for your own website too.
Anchor Text Search in Backlinks – As backlinks may also contain anchor text that might include keywords, this SEO tool also digs deep into the web pages to find them.
Rank Tracker – After you start applying your digital marketing strategies you can also start tracking the keywords to see how they work for you.
Display of Page Rank for each link – As links are ranked according to their importance and effectiveness from 0 to 10, this tool allows you to visualize such ranks. The better a backlink ranks the better it
Traffic Volume generated by Backlinks – The Alexa rank is one of the most important elements to determine the reasons why a backlink success redirects customers to the main page. SEO spyglass displays this information right next to the page rank.
IP Address of Backlinks – You can discover the IP address of your competitors and use this information to evaluate the origin of all the backlinks serving your competitor. As a result, you can maximize your own campaign.
Page Title Information for each Backlink – As more important links consist of heavier page titles, you can use this valuable information to determine the real sources and strategies of the backlinks from your competitors.
Backlink localization – You can determine where the backlinks come from. You may see if they come from homepages, directories, or Blogs/Forums.
Full customized – Get customized reports and download them as you need them.
Pros (Advantages)
SEO Spyglass supports many languages whether you speak it or not!
The backlink check is truly deep and from many angles.
It allows you to compare backlinks.
Cons (Disadvantages)
It is necessary to download additional software to start using it which goes against other SEO tools that work directly from their website.
The free version limits the number of backlinks you can obtain per project and the reports that you can download.
It is only a backlink checker and doesn't offer keyword analysis beyond that.
How Does SEO Spyglass Work? (Conclusion)
Although limited to backlink checks, SEO Spyglass is definitely a winner in the SEO world. Backlinks have acquired such importance to rank high on a page that any effort to take advantage of them is priceless. When you need to scale your digital marketing strategy, SEO Spyglass is probably the tool you will need to implement.
How Much It Costs? (Pricing)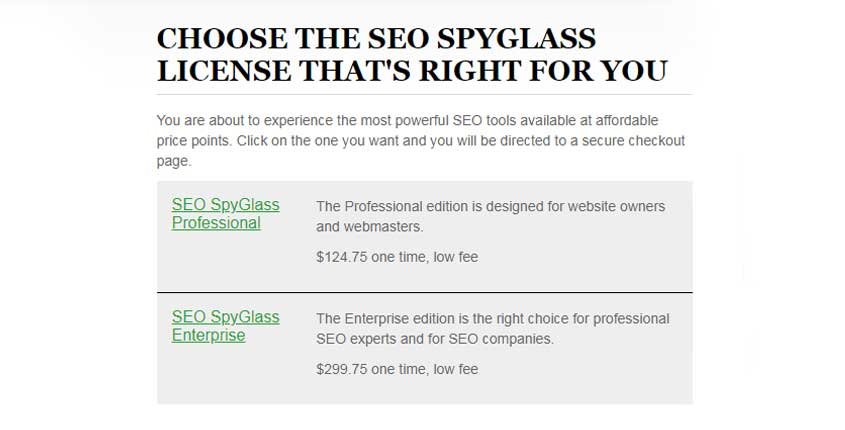 Try It Now!
---
Best Paid & Free Alternatives (Similar Tools)
Use artificial intelligence to create content for your blog, social media, website, and more. It's fast & easy.

Recommended by SEMPlaza as the Best Content Optimization Tool in 2023.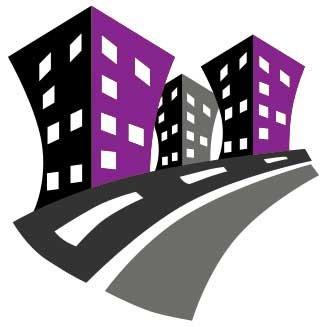 Behind SEMPlaza is a team of SEM specialists working hard to put together one of the best internet marketing tools directory. Additionally they offer free search engine marketing tips and strategies in all digital marketing fields: SEO, PPC advertising, social media marketing, email & push marketing, retail & affiliate marketing.

Posted on: December 13, 2019