SEOQuake Review – Important SEO Metrics for Any Analyzed Webpage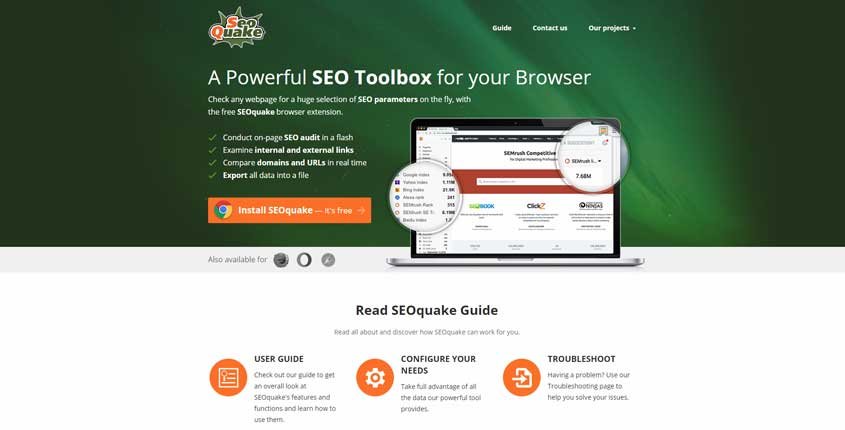 ---
What is SEOQuake?
SEOQuake is a browser extension that provides you with key SEO metrics for any analyzed webpage. You can conduct on-page SEO audits, and examine both internal and external links. SEOQuake also allows you to compare two different websites or specific URLs.
How To Use SEOQuake? (Features)
Page SEO audit – Your view about your website would make you seem like nothing is wrong but SEOquake analyzes the content of your website and highlights multiple areas that require improvement. This includes the character count of your title, meta-description, and URL. It further examines the compliance of mobile devices with the respective landing page. Pages are instantly loaded on mobile devices by Accelerated Mobile Pages (AMP). The site compliance section of this feature analyzes the website on the whole instead of examining individual web pages. This is done similarly to analyzing a separate webpage. 
Keywords Density – The keyword density report gives all the keywords mentioned on the particular landing page. It displays where the keyword is found on the page, how many times it is repeated, how many words that individual keyword represents, and what is the significance of that keyword on the landing page.  
Internal and external links – It gives a report about any internal and external links on the given landing page. It lists each link along with texts and parameters associated with the link. A grey circle appears that indicates the number of times a link is repeated.
Compares URL and domain – This tool helps to compare your URL with that of your competitors. It helps you compare parameters like the number of pages that are indexed in Google and backlinks. It has the ability to compare over 15 URLs at a time.
Pros (Advantages)
Vast information – It provides vast information on SEO in just a single tool. This information serves to enhance the framework of your website.
Compatibility – This is the best tool as it is available for Google Chrome, Firefox, Opera, and Safari. This tool works efficiently for Android as well as iPhone and iPad.
Increased ranking – It is designed in a way to increase the rating of your website. It further enhances the ranking of your website in SERPs.
Cons (Disadvantages)
Difficult – Due to its sleek design, it is difficult to understand and hard to read. For a new person to this tool, the features are hard to use. Also, the features don't come up with an explanation or guide.
Inefficient analysis and keyword density – SEOquake only highlights or gives the percentage score of the analysis done and keyword density. It does not advise about the improvements that are needed to be done.
Unhandy – Data cannot be entered into excel. If you discontinue it, it still appears in your SERPs. Moreover, all the links and data are difficult to segregate and it becomes unhandy.
How Does SEOQuake Work? (Conclusion)
SEOQuake is a tool that is easy to install and work with. This plug-in is compatible with many browsers and is installed by over 3 million people. It works ideally for social media managers as well as the professionals of SEO. It also serves to check your social stats and provides other vast information to you including the infrastructure of the site, backlinks, detailed analysis of the website, keyword density, and much more. So, download the free plug-in and let it prove to be a powerful SEO tool for your browser.
How Much It Costs? (Pricing)
SEOQuake browser extension is free to use by anyone.
---
Best Paid & Free Alternatives (Similar Tools)
Use artificial intelligence to create content for your blog, social media, website, and more. It's fast & easy.

Recommended by SEMPlaza as the Best Content Optimization Tool in 2023.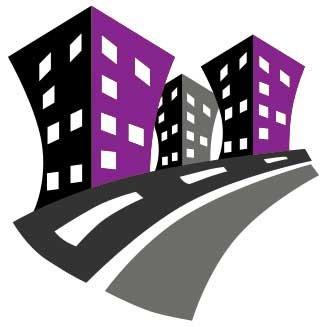 Behind SEMPlaza is a team of SEM specialists working hard to put together one of the best internet marketing tools directory. Additionally they offer free search engine marketing tips and strategies in all digital marketing fields: SEO, PPC advertising, social media marketing, email & push marketing, retail & affiliate marketing.

Posted on: December 22, 2019