Sendy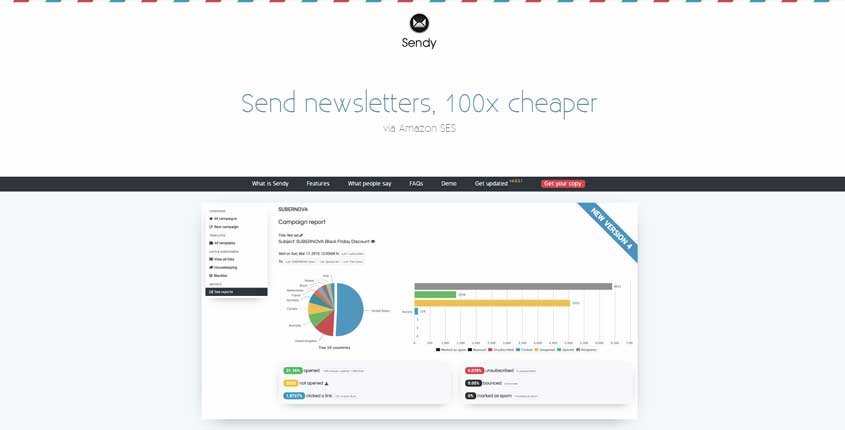 ---
What is Sendy?
Sendy is a self-hosted email newsletter application that lets you create and send trackable emails via Amazon SES (Simple Email Service). This allows you to send emails in bulk at a very low cost and with a good deliverability rate.
How To Use Sendy? (Features)
Beautiful Reports – You will obtain great reports in beautiful formats. They will include clicks, bounces, opens, and countries. Also, they will have charts and valuable data.
White Labeled Client Accounts – With this feature, you can manage several products and services by separating them into groups. Also, agencies and marketers will be able to adjust the number of deliverable e-mails and other clients´ privileges.
Autoresponders – This is a feature to automate your e-mails. It allows you to set intervals of time to send e-mails. Do it in advance and keep your subscribers engaged while you keep creating new campaigns.
List and Subscriber Management – You can use this tool to manage subscribers or segment lists which allows you to import, add, and delete data from them such as custom field, single/double opt-in, and more.
Custom Fields – Get to know your subscribers and create custom fields to add information about them. Hen, use the information to personalize messages and segment lists.
Bounce, Complaint, and Unsubscribe Management – Those 3 issues are handled automatically when mails are sent. Then, your report will reflect clean data without bad data.
Pros (Advantages)
It works with the Amazon Simple Email Service which guarantees high rates of deliverability and lower prices than many other services.
E-mails can include attachments.
You can easily integrate Sendy with many other Apps such as Magento or WordPress. Besides, you can integrate it with Zapier which has more than 1,000 apps listed in its directory.
Cons (Disadvantages)
Major updates are not free. However, Sendy claims that they rarely occur and most are free minor versions.
It supports only one domain per Sendy's license.
Support is only available through e-mail.
How Does Sendy Work? (Conclusion)
In conclusion, it would be hard to beat the Sendy App due to its high rate of deliverability and convenient price. In addition, there are many other features that make it friendly to use and offer other benefits to leverage e-mail campaigns. If your marketing efforts are oriented to deliver e-mails and newsletters this an App to consider.
How Much It Costs? (Pricing)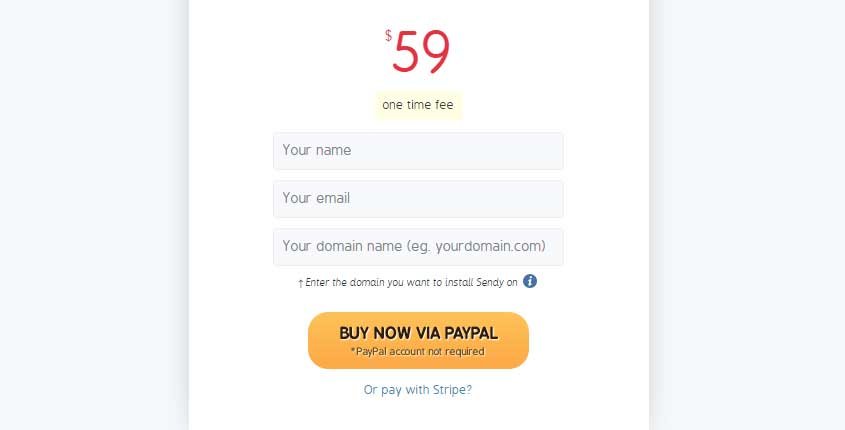 Try It Now!
---
Best Paid & Free Alternatives (Similar Tools)
Help your team get a lot more done each day. Say goodbye to wasted time!

Recommended by SEMPlaza as the Best Employee Time-Tracking Tool in 2023.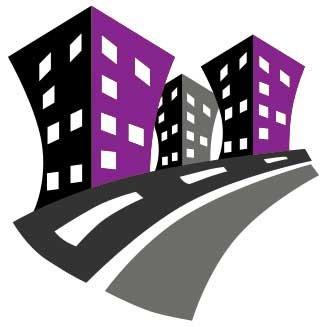 Behind SEMPlaza is a team of SEM specialists working hard to put together one of the best internet marketing tools directory. Additionally they offer free search engine marketing tips and strategies in all digital marketing fields: SEO, PPC advertising, social media marketing, email & push marketing, retail & affiliate marketing.

Posted on: January 12, 2020