Rocket Responder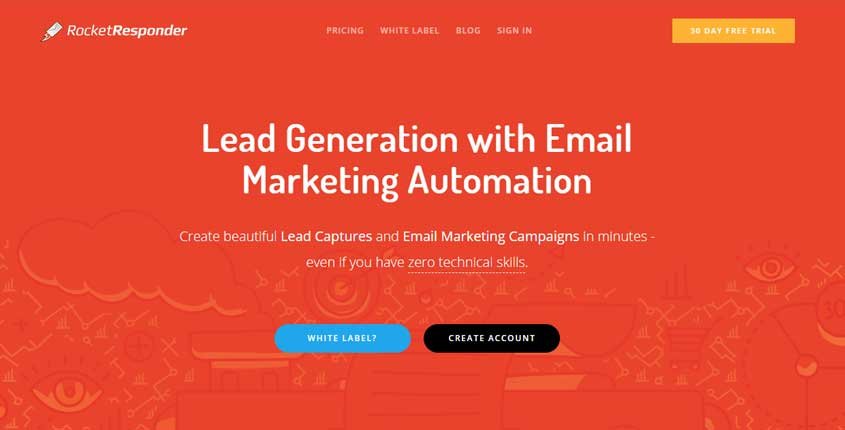 ---
What is Rocket Responder?
Rocket Responder is a lead generation software with email automation that allows to easily create and send email marketing campaigns to your audience. It is very easy to use. You don't need any technical or design skills.
How To Use Rocket Responder? (Features)
Presets Available – Presets are available to the users can have a basic idea of how they should design. Also, a lot of options are already given to choose from so it helps the user to think in creative ways.
White Labelled Email – The white-labeled email has been a very effective way to market and approach your customers but it has been extremely costly. Rocket Responder provides white-labeled service in a very cost-effective manner. The white-labeled email gives the user all the SEO benefits from social sharing.
Cost-Effective Marketing – Rocket Responder has an inexpensive way of marketing which helps small businesses to use their services.
Link Tracking – All links in the user's email are tracked through their domain. This shape an influential standing with Email service providers like email security and Google.
Pros (Advantages)
30 Days Free Trial – 30 Days free trial lets the user decide if he wants to spend his money on the services provided by the company or not. It also lets the user dig deep into the features which we cannot see in the beginning.
Creative and aesthetically pleasing presets – Presets are available which are well designed and aesthetically attractive. The Presets also give the basic idea of how to design a template for your campaign.
Customizable and Flexible services – The services they provide are flexible and thus the user can alter the presets in the manner he needs. A lot of different sorts of users can be entertained by their services due to their flexibility.
Cons (Disadvantages)
The only Email Focused – Rocket Responder only focuses on Email-based marketing. So all the audience that doesn't use Email is not entertained and the user cannot reach them via Rocket Responder's services.
Immature Designing – The Preset designed is pretty immature and informal and Email, on the other hand, is a formal means of communication.
Obsolescence of Email Marketing – Although a lot of professionals use Email a lot of work has also been transferred to informal platforms of communication. The website also does not provide much analysis of the audience and thus the user has to depend on his own experience.
How Does Rocket Responder Work? (Conclusion)
Rocket Responder is a cost-effective way of Email marketing as it provides White–labeled email in a very economical manner. But it doesn't focus on the audience that doesn't use Email. Also, the presets are really well designed but sometimes one senses to be a little more formal in his way of statement.
How Much It Costs? (Pricing)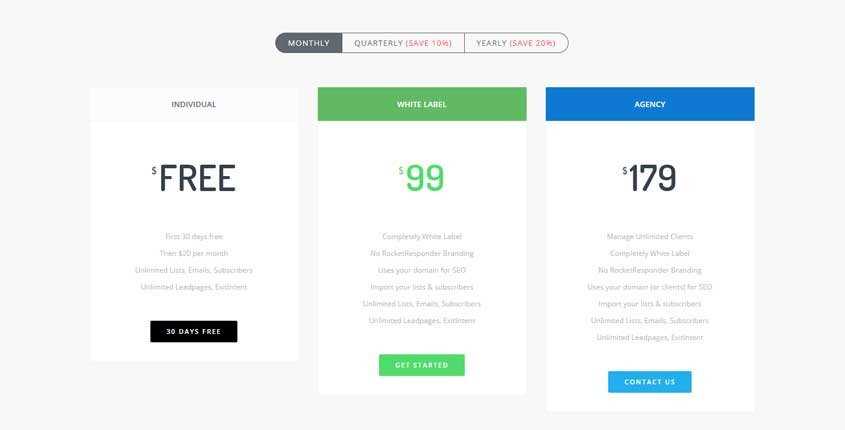 Try It Now!
---
Best Paid & Free Alternatives (Similar Tools)
Help your team get a lot more done each day. Say goodbye to wasted time!

Recommended by SEMPlaza as the Best Employee Time-Tracking Tool in 2023.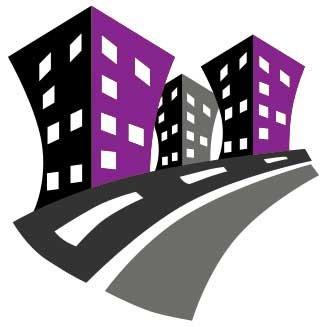 Behind SEMPlaza is a team of SEM specialists working hard to put together one of the best internet marketing tools directory. Additionally they offer free search engine marketing tips and strategies in all digital marketing fields: SEO, PPC advertising, social media marketing, email & push marketing, retail & affiliate marketing.

Posted on: January 11, 2020