QuestBack Review – How to Create High Value Customers?
---
What is QuestBack?
Questback is the enterprise platform for Experience Management that helps organizations capture critical insights from their employees, customers, and the market. Using experience data and cutting-edge AI technology, Questback helps foster high-performing employees, create high-value customers, and build brands.
How To Use QuestBack? (Features)
Closed Loop-Feedback – This is a tool to help you take action when you measure your customers' satisfaction. You can reach them automatically at any given point from a dashboard that can handle multiple customers at the same time.
Employee Sentiment – With this pulse survey tool you can measure what your employees feel on a weekly basis. It allows you to listen and keep control of minor issues and avoid major problems.
Leadership 360° – With leadership surveys provided by this tool you can democratize leadership through all levels of your organization. It is simple, intuitive, self-driven for managers and human resources areas, adapted to modern corporate structures, and knowledge-based to allow you to control actions that can develop new leadership skills.
Salespulse – This a native Salesforce app that enables your sales team members to obtain valuable feedback after the first meeting and use the data to maximize their efforts through the sales funnel.
Conflict of Interests (COI) Disclosure – You can get the insight that your organization needs by reducing the risk of lack of compliance due to COI. This tool integrates easily to your company and offers insights in just days, is audit-ready, and provides trust and transparency.
MySafety – Get real-time insights about safety, operations, and risk management to make the right decisions on time. It reduces risks and improves compliance and productivity by empowering workers to make smart decisions.
Agency Experience – Use this market research software to please the most demanding request from your agency's clients. You get insights in just days with low operational costs and without unnecessary complexities.
Pros (Advantages)
It offers pricing plans for all sizes of businesses and an academic plan for students.
Questback offers solutions for specific types of industries such as retail, financial, energy, among others.
The platform is available in 8 different languages.
Cons (Disadvantages)
Prices are not shown on the website and it is necessary to contact them through email to get a quote.
It contains many features and the learning curve might be too long.
Questionnaires and surveys are not flexible enough to allow customization.
How Does QuestBack Work? (Conclusion)
In short, Questback is a sophisticated set of tools aimed to analyze and improve the experience with all the people related to business. They include employees, customers, and providers. Nowadays, if a company wants to grow, it is essential to consider the feedback and work fast to make the necessary changes. In this sense, this tool has reached a great reputation for doing it right. If your budget and operations allow it, this is a platform you should definitely take a look at.
How Much It Costs? (Pricing)
Prices need to be requested, as they are not displayed on the site.
Try It Now!
---
Best Paid & Free Alternatives (Similar Tools)
Help your team get a lot more done each day. Say goodbye to wasted time!

Recommended by SEMPlaza as the Best Employee Time-Tracking Tool in 2023.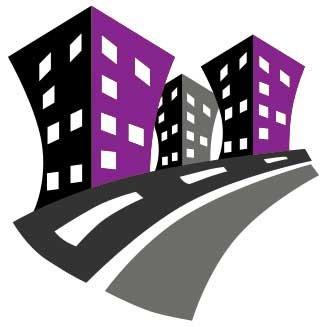 Behind SEMPlaza is a team of SEM specialists working hard to put together one of the best internet marketing tools directory. Additionally they offer free search engine marketing tips and strategies in all digital marketing fields: SEO, PPC advertising, social media marketing, email & push marketing, retail & affiliate marketing.

Posted on: June 12, 2020