Pushpad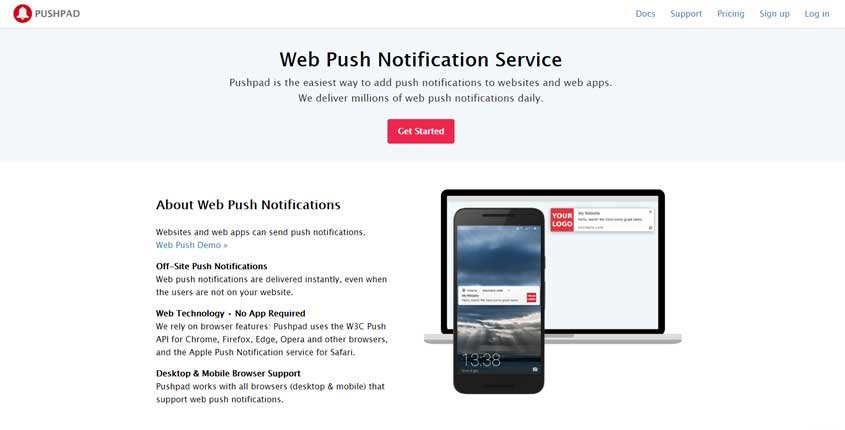 ---
What is Pushpad?
Pushpad is a service that web app developers and website owners can use to send push notifications. The service comes with an easy to use dashboard where you can view subscribers, and manage your push notification campaigns.
How To Use Pushpad? (Features)
Off-site Push Notifications – Your subscribers don't need to be navigating on your website to receive your push notifications.
Marketing Campaigns and Bulk Notifications – It is possible to choose between segmented groups of subscribers for marketing campaigns or reaching all your subscribers at once.
Tag-based Routing – You can use expressions such as OR, AND, NOT to filter your subscribers.
Detailed Stats – Get the exact number of subscribers, clicks, and real delivery for every push.
Custom Metrics – Prepare your dashboard with the metrics you need and use them to compare them among different segments.
Scheduled Notifications – You can plan your marketing campaign and schedule the push notifications in advance for certain periods.
Awesome Notifications – All push notifications can be designed and include emojis, CTA buttons, emojis, tittles, links, and more.
Unified API for Multiple Services – You only need one API to send push notifications to Firebase, Apple Push, Windows Push, and Mozilla Autopush.
High-Speed Performance – All push notifications are sent and delivered in a matter of seconds.
Identity and Access Management – You can include members in your project and set limits to protect all your data and confidential information.
Subscription Management – You can automate the subscription management to change subscribers and remove invalid ones when needed.
Pros (Advantages)
Pushpad supports all the browsers (mobile & desktop) that allow push notifications which are Firefox, Opera, Edge, Samsung Internet, Chrome, and Safari.
An innovative and affordable pricing system that includes all the features in one plan but charges only according to the number of subscribers.
It allows WordPress integration.
Cons (Disadvantages)
Customer support is only available through e-mail.
Your website must work over HTTPS.
It might need to add more metrics and stats.
How Does Pushpad Work? (Conclusion)
Pushpad is a very reliable platform for small and medium businesses. In addition, it can support a big number of subscribers. As a result, it allows you to grow your subscribers' list while your business flourishes and then keep using it with excellent results. Above all, Pushpad excels for its simplicity and how it doesn't sacrifice quality to keep it simple.
How Much It Costs? (Pricing)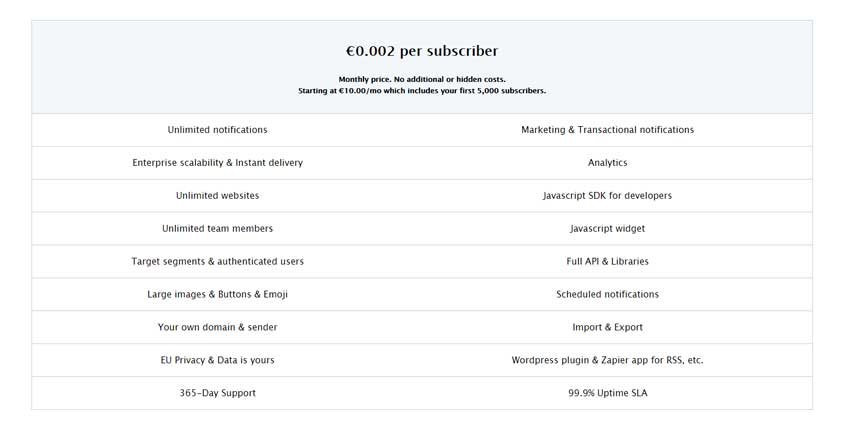 ---
Best Paid & Free Alternatives (Similar Tools)
Mobile & Web Push Notification Tools
Help your team get a lot more done each day. Say goodbye to wasted time!

Recommended by SEMPlaza as the Best Employee Time-Tracking Tool in 2023.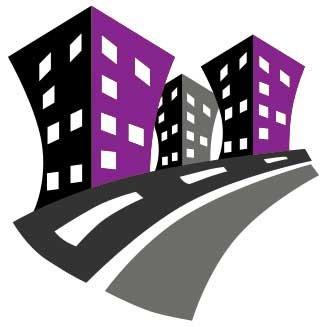 Behind SEMPlaza is a team of SEM specialists working hard to put together one of the best internet marketing tools directory. Additionally they offer free search engine marketing tips and strategies in all digital marketing fields: SEO, PPC advertising, social media marketing, email & push marketing, retail & affiliate marketing.

Posted on: December 31, 2019