Pitchbox
---
What is Pitchbox?
Pitchbox is an influencer outreach, link building and content promotion platform for agencies, publishers, and brands. It allows you to find bloggers, publishers, and influencers fast and follow up with them with customized and personalized outreach messages.
How To Use Pitchbox? (Features)
Influencer for you – Pitchbox helps you find influencers and bloggers who have the same target audience as you by providing you with keywords related to the content you're promoting and then finding influencers based on each keyword you choose. The more keywords you choose, the more results are available.
Website preview feature – Pitchbox also helps you preview the website without having to exit Pitchbox, from where you can decide whether you would like to pursue or pass on this opportunity.
Outreach emails – Pitchbox helps you send emails to the influencers, it provides a feature to save templates for the main email as well as a follow up which you can send as many times as you want with an interval in between, which is set by you. Although the follow up won't be sent if you get a response. Once you do get a positive response, you can change the status of that opportunity-email to "won".
Building a link – Pitchbox helps you build a relationship with each influencer by keeping you aware of their latest tweets which you can like, retweet or favorite in the contact info tab. It also helps you reply to each email without having to exit Pitchbox.
Pipeline and Aging reports – The pipeline report gives you a rundown of all your opportunities as well as what stage they are in, you can view the specifics of each opportunity or export them into a CSV file. The aging report helps you monitor each opportunity and make sure that you persevere.
Pros (Advantages)
When hunting for opportunities Pitchbox helps you preview the website while adding or deleting any opportunity you may pass or pursue.
The automated follow-up feature saves the user a lot of time by sending emails when you don't get a response.
Once a template for the email and the follow up has been made, it can be used forever.
Monitors each and every opportunity.
Cons (Disadvantages)
The tool 'Pitchbox' can be complicated and daunting to use for new users who can get confused while navigating within Pitchbox.
The emails scraped with the help of this tool are sometimes in a large quantity which can be fixed if it fetches the active emails from the website only.
How Does Pitchbox Work? (Conclusion)
Pitchbox is perfect for any brand looking for recognition of their content through online bloggers and reviewers, it is very easy to use once you understand all of its features. It helps you contact online influencers who have the same audience that you are targeting. It also helps you monitor this whole process.
How Much It Costs? (Pricing)
Prices are not displayed on their site.
Try It Now!
---
Best Paid & Free Alternatives (Similar Tools)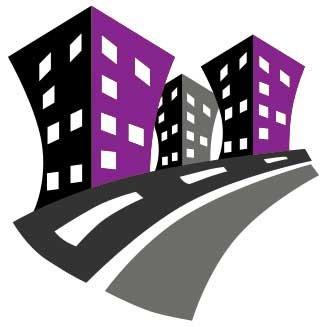 Behind SEMPlaza is a team of SEM specialists working hard to put together one of the best internet marketing tools directory. Additionally they offer free search engine marketing tips and strategies in all digital marketing fields: SEO, PPC advertising, social media marketing, email & push marketing, retail & affiliate marketing.

Posted on: January 19, 2020