MotionDen
---
What is MotionDen?
MotionDen is a free online video maker that can help you create intros, slideshows, promotional and explainer business videos, logo animations and more. You just need to select a video template and customize it for your needs.
How To Use MotionDen? (Features)
2D Animation Software – This software offers high-quality animations and stunning effects to enhance any type of video. It is easy to use and allows creating videos in record time.
Video Advertisement Maker – With MotionDen's online advertisement editor, marketers and entrepreneurs can easily make commercial videos to advertise any business. It is only necessary to choose a template and make easy and quick changes to adapt it.
Music Video Maker – It doesn't matter if you are an inexperienced video editor because you can create awesome music videos with this tool. You can choose images, video clips, and any song you want. The perfect tool for new artists.
Facebook Ads and Videos Maker – This tool allows you to create customized and animated video content for Facebook and use it for personal pages or commercial purposes.
Video Infographic Maker – Use this tool to create stunning video infographics that captivate your audience. It is flexible enough to allow you to create all types of infographics such as statistical, informational, geographic, comparison, hierarchical, and more.
Video Intro Maker – Create short intro videos in just minutes. There are templates to ease the whole process and get amazing results. You can customize them by adding your preferred texts, colors, and music.
Mobile App Promo Video Maker – Promotional videos for Apps are easy when you use this tool. You don't need the experience to create them with studio-quality.
Pros (Advantages)
It offers useful tips and explanations about what templates work better.
Allows to create and download videos for free and without requiring a credit card.
MotionDen has up to 27 categories of templates and a wide range of them for each category.
Cons (Disadvantages)
Although you can create videos for free you need to pay to receive a link that allows you to download them without the watermark.
You need an Internet connection for this tool to work.
It is always necessary to start with a template and doesn't allow you to start from scratch.
How Does MotionDen Work? (Conclusion)
To sum up, MotionDen simplifies the video making stunningly. You can create studio-quality videos without having any experience at all. The fact that they have an enormous variety of templates makes it suitable for any type of business, marketers, and individuals. It is definitively a video maker to consider when starting to create video projects.
How Much It Costs? (Pricing)
Try It Now!
---
Best Paid & Free Alternatives (Similar Tools)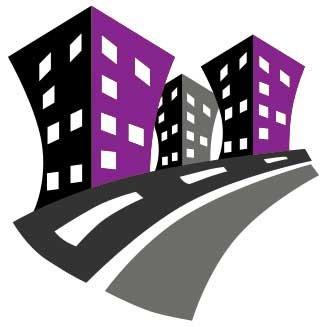 Behind SEMPlaza is a team of SEM specialists working hard to put together one of the best internet marketing tools directory. Additionally they offer free search engine marketing tips and strategies in all digital marketing fields: SEO, PPC advertising, social media marketing, email & push marketing, retail & affiliate marketing.

Posted on: January 19, 2020