Leanplum
---
What is Leanplum?
Leanplum is a customer engagement platform that allows creating messaging campaigns across multi-channels like push notifications, email, in-app messages, app inbox, and app UI. A/B testing and analytics features help you get rid of the guesswork.
How To Use Leanplum? (Features)
Campaign Composer – To maximize the tools of this platform, you can use the Campaign Composer to create the perfect marketing strategy. By focusing your efforts on segmentation and creating a visual journey for your customers you can obtain campaigns that really convert and impact. You will find support in a range of tools that include Delivery Time Intelligence, Drag & Drop E-mail Editor, and Customer Journey Analytics, among others.
Push Notifications – Create and deliver push notifications and personalize them with engaging text and catchy images. You can schedule them in advance and conduct A/B testing to get to know your audience.
E-mail Marketing – Enter the new age of e-mails by automating and using them to mix your campaigns. Leanplum helps you to base them on in-app behaviors, geolocation with a personal touch.
In-App Messaging – You can create in-app messages using out-of-the-box templates or create yours. Also, you can A/B test, schedule, and optimize them.
Mobile Analytics – This tool helps you get the data you really need and analyze it with automated intelligence and a 360° point of view. Also, it includes a dashboard that you can customize and receive alerts when crucial statistics change.
Pros (Advantages)
It has a high level of security & reliability and due to that, it is capable to deliver more than 50 million messages per hour and target millions of users at the same time.
It offers a Customer Support Team with global support and dedicated to assuring that Leanplum's users reach their goals through the platform.
There is a complete set of resources with a library, mobile glossary, blogs, help center, webinars, and more.
Cons (Disadvantages)
Pricing plans are not readily available on the website but only customized and by reaching the company.
The learning curve might be a little long.
Their dashboard is not as flexible as expected.
How Does Leanplum Work? (Conclusion)
The solutions offered by Leanplum make it ideal for engaging customers of mobile devices. Due to its deep insights and advanced functions, it might work better in medium and big enterprises. Due to its customer success team and campaign composer features, marketing campaigns have better chances to reach their goals.
How Much It Costs? (Pricing)
You need to contact the company to find out the price of this tool.
---
Best Paid & Free Alternatives (Similar Tools)
Mobile & Web Push Notification Tools
Help your team get a lot more done each day. Say goodbye to wasted time!

Recommended by SEMPlaza as the Best Employee Time-Tracking Tool in 2023.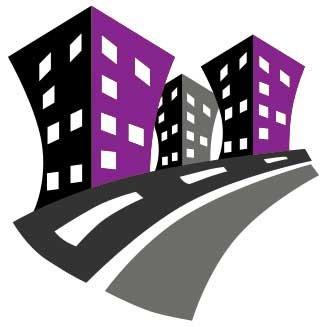 Behind SEMPlaza is a team of SEM specialists working hard to put together one of the best internet marketing tools directory. Additionally they offer free search engine marketing tips and strategies in all digital marketing fields: SEO, PPC advertising, social media marketing, email & push marketing, retail & affiliate marketing.

Posted on: December 31, 2019