KWFinder Review – A Research Tool for Long-tail Keywords
---
What is KwFinder?
KWFinder is a keyword research tool very useful for finding long-tail keywords that have low SEO difficulty. Long-tail keywords are the best ones to target because they have less competition and you can rank for them faster.
How To Use KwFinder? (Features)
Keyword Filter – Low profitable keywords are dismissed. As a consequence, you won't have to check low-traffic options.
Keyword lists feature – Once you complete your search you can create a list and include your favorite options there. Then you can easily access the list to manage it and make all the necessary changes. Also, you can export the list to your personal files.
Keywords Localizer – You can target specific countries, cities, and even small locations. Also, the local language or any language if you want to include them all.
Keyword Importer – You can import a full list of keywords to analyze them separately.
Keyword Suggestions – For each search, it is possible to obtain up to 700 keyword suggestions with their metrics, search volume, and search trends.
Tool for Keyword Difficulty – The platform offers a range table to classify a keyword difficulty. It is calculated by checking its range in a Google search.
Full SERP Analysis of competitor – This tool allows you to obtain SERP analysis right at the same moment that you obtain the metrics. This analysis includes the authority of the website, external authorities, Facebook and Google shares, and ultimately the rank.
SERP watcher tool – Through this functionality, you can always keep an eye on the progress of your posts after publishing them.
Link Miner – Just by entering the domain name you can obtain potential backlinks that you can replicate.
Site profiler – You can get a full analysis that allows you to evaluate the popularity of any website and find great content that is creating a lot of traffic.
Pros (Advantages)
Keyword searches can be conducted for any country around the world and in local languages.
The platform provides short video training for every feature. Such videos are short, simple, and very easy to understand.
It allows you to find long-tail keywords in 3 different ways: suggestion, auto-complete, and question type.
Cons (Disadvantages)
The free KwFinder account doesn´t offer all the functionalities of the tool. So, if you really want to see how it works you would have to pay at least one month of subscription.
Although you can track your posts through the SERP watch, it is limited to the fact that they will not be ranked unless they are in the first 10 spots.
It is essential to have some previous knowledge to take advantage of all the features.
How Does KwFinder Work? (Conclusion)
KwFinder is an excellent alternative for everyday use. Although other platforms might offer deeper analysis, KwFinder remains as a simple way to do it in a matter of minutes with accurate information. The whole range of information can give a complete overview when evaluating competitors and lead you to make smart decisions. After the keyword search, the SERP watcher is the most desirable tool to remain competitive with digital strategies and you can have it all here as part of the package.
How Much It Costs? (Pricing)
Try It Now!
---
Best Paid & Free Alternatives (Similar Tools)
Use artificial intelligence to create content for your blog, social media, website, and more. It's fast & easy.

Recommended by SEMPlaza as the Best Content Optimization Tool in 2023.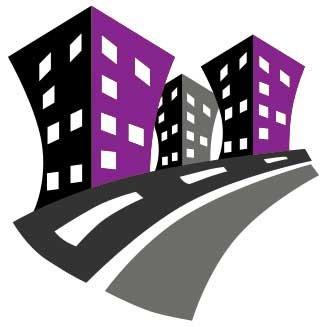 Behind SEMPlaza is a team of SEM specialists working hard to put together one of the best internet marketing tools directory. Additionally they offer free search engine marketing tips and strategies in all digital marketing fields: SEO, PPC advertising, social media marketing, email & push marketing, retail & affiliate marketing.

Posted on: December 8, 2019