Kayako Review – Professional Help Desk Software Ticketing System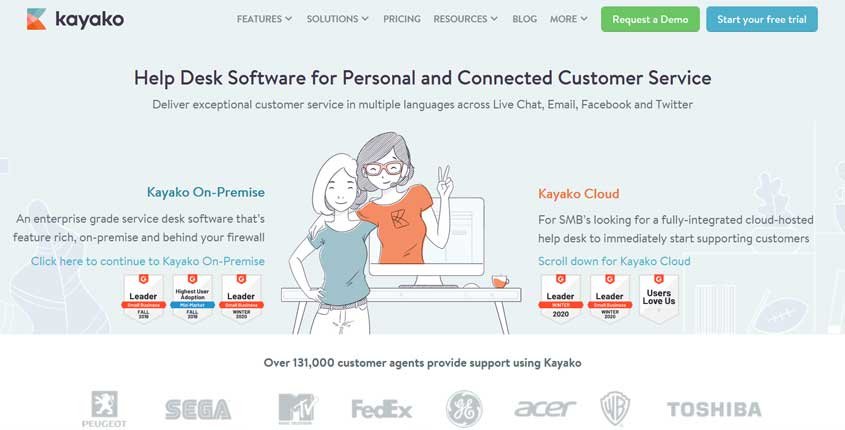 ---
What is Kayako?
Kayako is a help desk software with a support ticketing system that helps you be more productive and build customer loyalty. It allows you to deliver great customer service in multiple languages across multiple channels like Live Chat, Email, Facebook, and Twitter.
How To Use Kayako? (Features)
Journeys & Conversations – Support representatives can obtain all the information they need to solve issues in just one place. That includes visits to sites, apps and emails, purchases, shipping histories, and more. It is possible to have all the context even before the client requests support.
Live Chat – You can integrate live chat with your customer support strategies and deliver personalized experiences. It will allow you to engage customers using their own chat messenger-style in the fastest, effortless, and more personal way.
Self-Service – Provide solutions through a self-service portal. Customize it according to your brand and build it easy and effective to handle. And, you can measure how customers interact with the help center to keep improving its content.
Social – You can integrate social networks, Facebook and Twitter, and offer customer support through them. Kayako also allows you to keep the communication if the customer jumps from one channel to another. You can manage and organize all the interactions that occur through them.
Integration – Kayako easily integrates with hundreds of tools and apps to leverage every single interaction with customers. It allows you to automate all of them to work effortlessly with your platform and track all their information from one place. As a result, your support team can get the full context of every customer in just seconds and deliver their services quickly.
Pros (Advantages)
Missed messages through live chat support can receive emails to assure the reception of the messages.
It is a mobile-friendly platform.
Has built-in reports.
It offers a 14-days free trial without a credit card required.
Cons (Disadvantages)
The chat feature doesn't work as well for internal communications as it does for external ones.
The learning curve for the system might be too high.
Multichannel support is limited to Facebook and Twitter.
How Does Kayako Work? (Conclusion)
In conclusion, Kayako is a robust customer service platform. It reaches this performance due to its wide experience and the time it has offering its services. Thus, it is possible to find a variety of solutions that might be suitable for any type and size of the business, including startups, government, charity, and private organizations. The free trial is an excellent opportunity to confirm its convenience and usability for your team.
How Much It Costs? (Pricing)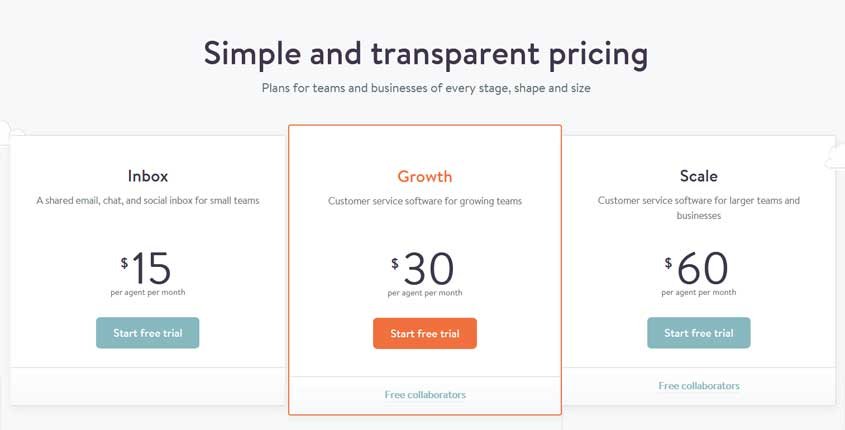 Try It Now!
---
Best Paid & Free Alternatives (Similar Tools)
Help your team get a lot more done each day. Say goodbye to wasted time!

Recommended by SEMPlaza as the Best Employee Time-Tracking Tool in 2023.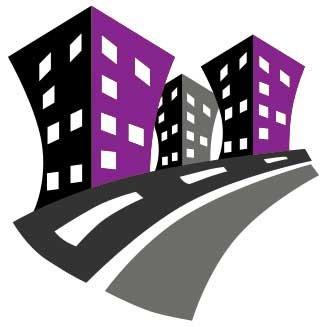 Behind SEMPlaza is a team of SEM specialists working hard to put together one of the best internet marketing tools directory. Additionally they offer free search engine marketing tips and strategies in all digital marketing fields: SEO, PPC advertising, social media marketing, email & push marketing, retail & affiliate marketing.

Posted on: September 20, 2020