HuBuCo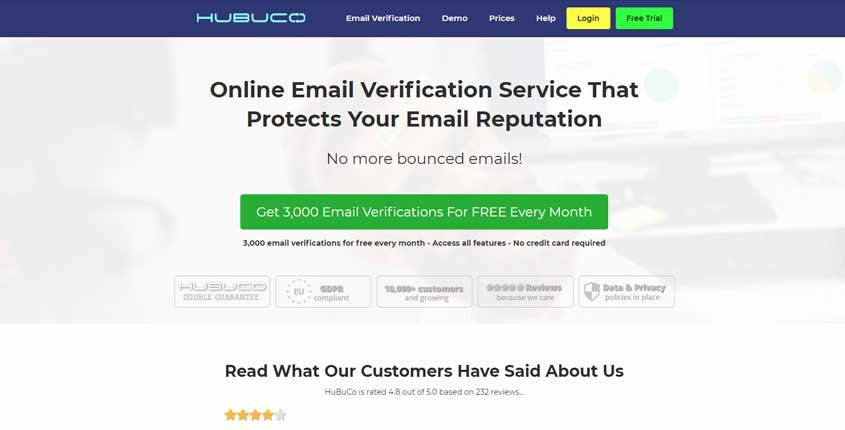 ---
What is HuBuCo?
HuBuCo has changed to MillionVerifier. It's a bulk email verification service that allows you to clean email lists and remove all your hard bounces from them. The tool comes with a real-time email verification API and an easy to use online interface.
How To Use HuBuCo? (Features)
Checks – It performs different tasks to verify email addresses, these tasks include checking the domain, syntax and the validity of the mail server.
Easy Verifications – Emails are verified in bulk as well as singularly and after the emails have been verified you can choose to download all or only the verified email addresses.
User Interface – The user interface is very intuitive and it is extremely easy to navigate through the dashboard.
Prioritizes The Customer – HuBuCo prioritizes the happiness of its customers offering them free credits daily, validations and searches. They also offer you many discounts and do not charge you for invalid email addresses.
Customer Service – This tool offers very good customer service, they offer you their services as soon as you get online asking you if you need their help. They are also very responsive to your queries and make sure that your confusion has been cleared.
Inexpensive – This tool is very much affordable by all campaigns small or large.
Accuracy – The results are 99%+ times accurate and have a detailed explanation.
Pros (Advantages)
Trial – Even before signing up you are given 10 free email verification entries. When you sign up they offer you free validation packages, all this helps the user get a better understanding of how to use Hubuco.
User-Friendly – It is very easy to use, all you need to do is to enter email addresses in bulk or not and press a button. After that, it provides you with the results.
Entering Data – Data entered into this tool can be in different formats may they be a text file or by using their API.
Cons (Disadvantages)
Slow – The system has a tendency to slow down without any reason it does not matter if the data entered was a big or small bulk.
User interface – The user-interface can be confusing for many users at times and sometimes the pie chart for the result will not be displayed.
Results – Sometimes the emails in the results can appear to be jumbled if the email address is not in English.
How Does HuBuCo Work? (Conclusion)
It is clear that HuBuCo is one of the best tools out there when looking for an email verification tool. It is loved by all of its users for its friendly environment, its affordability, fast results and its ability to present you with a clear output.
How Much It Costs? (Pricing)
HuBuCo is closed for new registrations. Existing customers can continue using it, but new customers should register on MillionVerifier.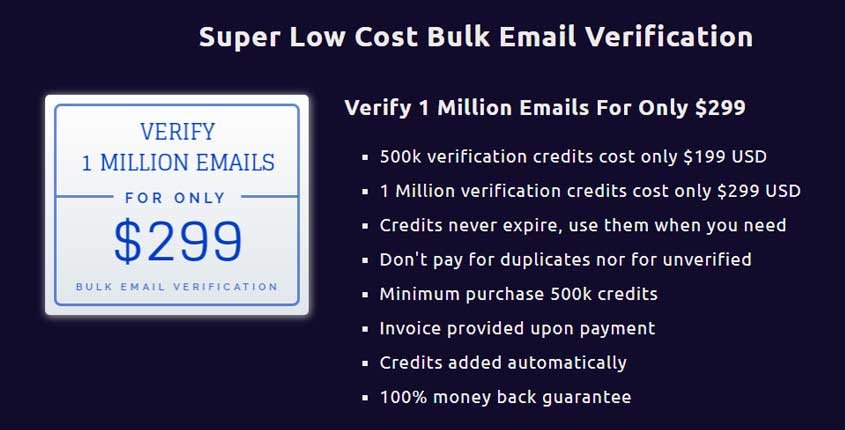 Try It Now!
---
Best Paid & Free Alternatives (Similar Tools)
Help your team get a lot more done each day. Say goodbye to wasted time!

Recommended by SEMPlaza as the Best Employee Time-Tracking Tool in 2023.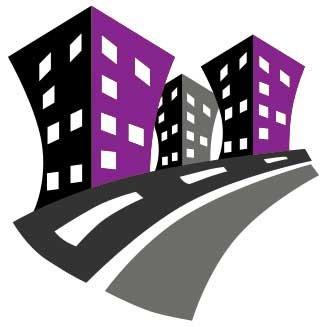 Behind SEMPlaza is a team of SEM specialists working hard to put together one of the best internet marketing tools directory. Additionally they offer free search engine marketing tips and strategies in all digital marketing fields: SEO, PPC advertising, social media marketing, email & push marketing, retail & affiliate marketing.

Posted on: January 12, 2020