HootSuite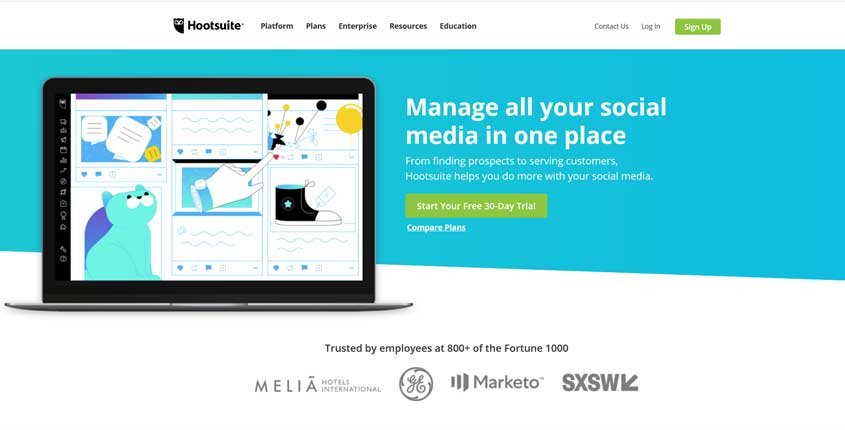 ---
What is HootSuite?
HootSuite is a social media marketing and management platform that makes it possible to manage all your social media profiles in one place and measure your campaign results. This tool helps you find prospects, content ideas, schedule and manage all your social media activity.
How To Use HootSuite? (Features)
Auto Scheduling – Schedule your social media content to be posted automatically to make sure you are present on social networks even when you don't have time to post.
Bulk Scheduling – You have the ability to post or schedule hundreds of messages at once by simply uploading them through a CSV file. You can also edit hundreds of messages in bulk. Imagine how much time and work you will save using these features.
Content Calendar – Seeing all the posts that are scheduled inside a calendar will make it a lot easier to collaborate with other team members that are posting as well.
Streams – Create different search streams based on location, keywords, hashtags to discover new content to re-post. You can create an unlimited number of custom streams and organize them as you like and have them shared with other team members.
Content Library – Have all your content well organized and pre-approve the content you want to be posted by your team. Everything will be available in a content library shared with all team members.
HootSuite Mobile Application – There is a mobile app available that will allow you to manage your content much easily from anywhere.
HootLet Extension – This browser extension gives you the option to discover and schedule content while you surf the internet.
Cloud Content – Get content from your favorite cloud service Google Drive, Box, DropBox, OneDrive, and others.
Apps – You can connect tools for content, monitoring, and analytics from the app directory.
Approvals – Make sure that only the content which is approved by the team managers goes live to make sure it's following your marketing policies.
Detailed Reports – See in-depth reports of your results and performances across different channels and share them with other team members. Track and understand what is working and what is not working in your social strategy. You have over 200 metrics available to measure this.
Exports – You have the option to export the reports you want as a PDF, Excel, CSV, PowerPoint, formats so you can share them with others or have them offline to analyze your success.
Monitoring Filters – This filter allows you to find socials conversations in which your brand or your competitors' brands are being mentioned. You can search and filter by location, language, hashtag or keywords.
Planner – The work you and your team are doing is more efficient due to a shared view of the scheduled content. Everything updates in real-time so the team members can collaborate easily and get the content ready to be approved and posted.
Secured Accounts – You can protect your social media accounts by managing the access of team members to them without having to share passwords.
Team Assignments – You can monitor messages, comments and post replies and assign them to different team members to manage. You also have the option to approve their responses to make sure they are following your company policies. You can assign different tasks to your team to make sure things are done by the most fitted team members or departments.
Team Permissions – To ensure everyone is doing only his part of work you can set custom permission levels for each team member, on the networks and profiles they need.
Metrics for Team Members – You can measure how well is each team member performing by tracking how long it takes for them to respond and resolve their assignments.
Pros (Advantages)
You have the ability to integrate most of the popular social media networks like Facebook, Instagram, Twitter, Linkedin, Youtube, Pinterest, and others.
HootSuite has a 30-Days Free Trial available which allows you to test the platform before spending any money.
There is a Free Plan available, very limited, but if you don't have too much social activity it's ok to use it.
Cons (Disadvantages)
It requires some time to learn how to use all the features but once done you will save a lot of time on the marketing process.
Not suitable for individuals posting once in a while. It costs too much and it would take too much time to learn the platform. If you don't have a team working on your social marketing, many of the HootSuite features are useless for you.
It's not a cheap service, but quality costs.
How Does HootSuite Work? (Conclusion)
What we like about HootSuite is that is a complete management system for your social marketing and if you use it you will not need too many other tools. If social media networks are one of your main traffic sources and you focus a big part of your online marketing on social media, having access to a service like Hootsuite will make your life easier and save you a lot of time.
How Much It Costs? (Pricing)
Try It Now!
---
Best Paid & Free Alternatives (Similar Tools)
Social Media Management Tools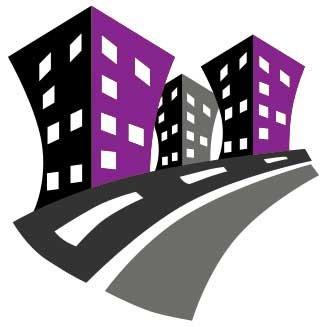 Behind SEMPlaza is a team of SEM specialists working hard to put together one of the best internet marketing tools directory. Additionally they offer free search engine marketing tips and strategies in all digital marketing fields: SEO, PPC advertising, social media marketing, email & push marketing, retail & affiliate marketing.

Posted on: January 19, 2020