GroupHigh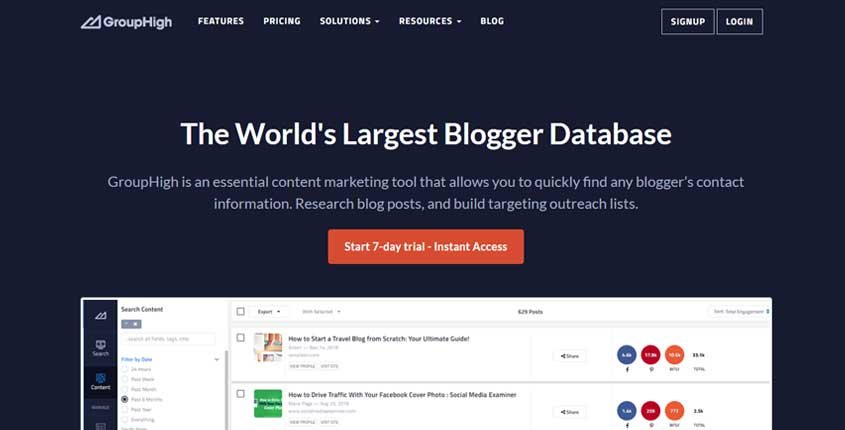 ---
What is GroupHigh?
GroupHigh is a tool that allows you to find the contact information of any blogger, influencer or affiliate marketer so you can outreach them to promote your products or services. This tool can also be used for content marketing.
How To Use GroupHigh? (Features)
Robust social footprint – It allows you to To build relationships with other bloggers, affiliates and influencers. Work with these bloggers and you can maximize your contact and increase the value of your content.
Content analysis – All the content that your influencers are making, you can browse it so that you can filter all the fake bloggers and get engaged with loyal ones.
Import URLs – Group High allows you to import raw URLs and spreadsheets and convert them into rich and quality database. Spreadsheets can also be uploaded to discover a URL's full social footprint.
Influencer CRM – It is the central point to manage your relationships with bloggers. Its component includes; folder and lists, automated blogger research, advanced database filters, and blog rating.
Folder and lists – By ranking, topic, and affinity, you can organize a blogger database.
Automated blogger research – It keeps you updated about the social, web, and SEO metrics.
Advanced database filter – It helps you to create segments.
Blog rating – Monitor the activities of blogger participation and performance.
Blogs and social content – It saves your time and makes it easy for you to find Instagram posts, tweets or youtube videos.
Powerful reports – It has a powerful report which tells you how much traffic has been driven by your influencers about the content summary and post engagement levels.
Pros (Advantages)
Streamlined – It is very streamlined, comprehensive, and straightforward. GroupHigh makes it easy to find influencers on one platform. It saves your time to search for bloggers.
Real-time reporting – GroupHigh provides you with updated information daily. You can optimize marketing efforts.
Google Analytics – Grouphigh allows google analytics integration which means more accurate information on conversions and website traffic.
Cons (Disadvantages)
User interface – GroupHigh might be visually appealing but it is quite clunky. Its user interface is not simple and is tricky to navigate at times.
Tracking link – Some users find difficulty in tracking as GroupHigh requires individual tracking links for each blogger.
Numbers – The biggest problem of GroupHigh is that sometimes the numbers are way off for example if an influencer has tens of thousands of monthly visitors then GroupHigh would show half of it.
How Does GroupHigh Work? (Conclusion)
GroupHigh is a comprehensive and well-suited tool for those who are looking for a large number of people to promote their products. It saves hours of work on researching bloggers and helps you to find the best affiliates and influencers who can make your content more valuable. If you are serious to take your blogger outreach to another level then this tool is definitely the solution you are looking for.
How Much It Costs? (Pricing)
Try It Now!
---
Best Paid & Free Alternatives (Similar Tools)
Help your team get a lot more done each day. Say goodbye to wasted time!

Recommended by SEMPlaza as the Best Employee Time-Tracking Tool in 2023.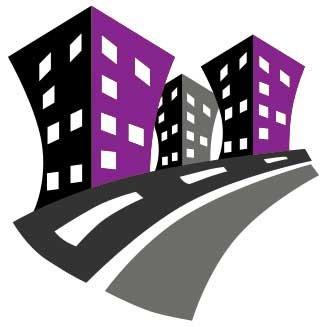 Behind SEMPlaza is a team of SEM specialists working hard to put together one of the best internet marketing tools directory. Additionally they offer free search engine marketing tips and strategies in all digital marketing fields: SEO, PPC advertising, social media marketing, email & push marketing, retail & affiliate marketing.

Posted on: December 28, 2019