eGrabber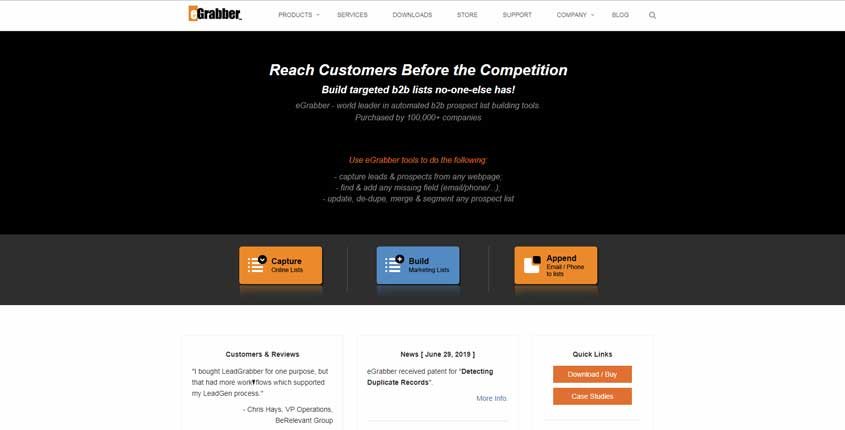 ---
What is eGrabber?
eGrabber is a prospect list building tool that can capture leads and prospects from any website for B2B sales and recruiting. The software can find and add to your existing prospects any missing information like email address, phone, etc. It's automatically updating your lists and allows you to manage them. It has list merge and segmentation features.
How To Use eGrabber? (Features)
Products – eGrabber provides products like Management-Finder, List Grabber, Address Grabber, Lead Grabber Management-Finder, eGrabber Daily-Researcher, Email-Lead Grabber Business, Email-Prospector, Lead Grabber and Daily-Researcher.
Data Collection – eGrabber finds email Ids and phone numbers of associates and fellow companies along with other contact information required for sales, marketing, and lead generation teams. It also de-duplicates data that might be repeatedly noted by the user.
List Making – It helps businesses fill missing email and phone numbers, and find genuine emails without spam IDs and also transfers prospect lists to PCRecruiter (PCR), ACT! , Excel and Outlook.
Flexible Data – The incoming leads can be displayed in various formats, such as HTML, text, and XML. It helps build CXOs lists for its targets as well.
Data Search – eGrabber has a very easy way to search for data through name, initials, title, address, associated company, city or country to find any of the above as well. It presents the data in an ordered form of a list.
Resume Finder – eGrabber also helps businesses find resumes of employees and their respective social media links like LinkedIn, Twitter, etc.
Address Finder – It helps businesses keep up with the changing addresses of their associates as well as customers through its up to date database.
Time Saved – eGrabber reduces the time required for data collection and data sequencing from hours to seconds.
Pros (Advantages)
Pre-updated Data – All of its data is up to date and constantly updated.
Structured Lists – The data provided is already sequenced into structured lists saving the users' time on rearranging data.
Customer Service – The tech support provided is very responsive to its customers' needs and fixes the issues quite swiftly.
Cons (Disadvantages)
Address Function – The address function may not work for all areas and countries.
Complex to Understand – The features are slightly complex to use, on hand help would greatly improve the experience.
Updating of Features – When the features are updated, a notification might help understand them as opposed to having to contact the support team each time an update occurs.
How Does eGrabber Work? (Conclusion)
eGrabber is an optimization tool that helps with business to business interaction and makes it easier by providing present information on its associates, employees, and customers. It also presents the information in an ordered form that can be shared and downloaded in multiple formats like Outlook, Excel, ACT! and PCRecruiter. Thus the tool is fairly quite capable but there is surely a bit room for improvement.
How Much It Costs? (Pricing)
Try It Now!
---
Best Paid & Free Alternatives (Similar Tools)
Help your team get a lot more done each day. Say goodbye to wasted time!

Recommended by SEMPlaza as the Best Employee Time-Tracking Tool in 2023.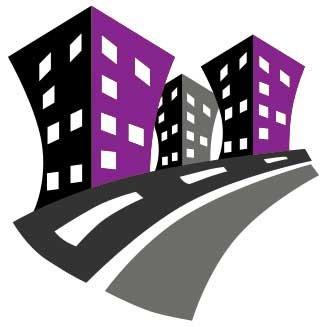 Behind SEMPlaza is a team of SEM specialists working hard to put together one of the best internet marketing tools directory. Additionally they offer free search engine marketing tips and strategies in all digital marketing fields: SEO, PPC advertising, social media marketing, email & push marketing, retail & affiliate marketing.

Posted on: January 12, 2020