DeBounce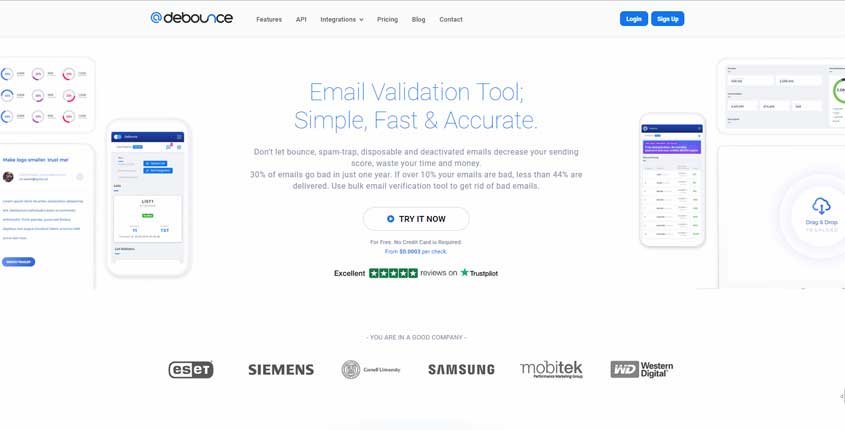 ---
What is DeBounce?
DeBounce is a bulk email verification and validation tool that can help you increase your sending reputation. The tool can clean up your list of bad emails like invalid or inactive email addresses that will bounce and spam-traps.
How To Use DeBounce? (Features)
Extensive Reports – DeBounce gives you a detailed report, distributing the email addresses into different categories such as duplicate emails, invalid emails, special mailing addresses, temporary emails, bad MX emails, catch-all emails, bounced emails and spam traps.
User-interface – The interface provided requires minimum effort and understanding. All you need to do is upload the email list in a text file. As soon as the valid and invalid email addresses are separated you can download the result. Before downloading the result, you have the option of editing the result document.
Checks – It performs multiple checks such as spell-checking the domain, DNS validation, syntax verification, mailbox existence, etc. It also helps you get real-time email verification by providing you sample codes to implement the API into your apps.
Affordable – DeBounce takes care of its customers offering them 100 credits on signing up. The more you use this tool the less you have to pay for each email. Email addresses which cannot be verified for list and API or has a duplicate email address, you are not charged.
Easy Credits – You are not required to buy separate credits for using API nor worry about credits getting expired.
Pros (Advantages)
Service – DeBounce can easily process the data of 10,000 emails in a matter of 10 minutes and has the rate of processing 100,000 email jobs in 2 hours. It guarantees at least a 97.5% deliverability rate on all its verification results.
Features – The user is not required to buy different packages or more expensive packages to get access to all the features since DeBounce grants you access to all features.
Payment – DeBounce supports all major payment cards to remove any inconvenience. They accept 40 different payment methods.
Cons (Disadvantages)
Limited Integration – It offers only four integrations which can be inconvenient, it will be helpful if they were able to integrate with other email marketing service providers.
API Language – The API support is only available in the PHP language.
Customer Support – Online customer service is only present during business hours.
How Does DeBounce Work? (Conclusion)
It is clear that if a marketing campaign opts for DeBounce to verify email addresses they never have to worry about getting bounced or sent to the spam folder. DeBounce is the perfect tool to clean your system of invalid email addresses and make sure that your marketing campaign is promoted.
How Much It Costs? (Pricing)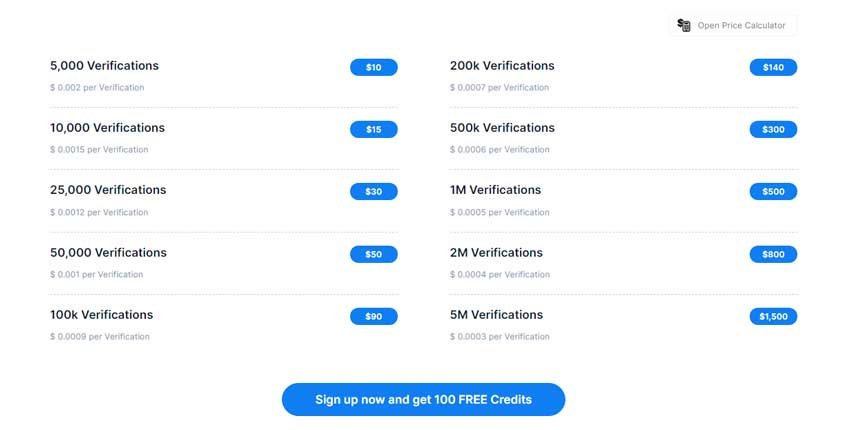 Try It Now!
---
Best Paid & Free Alternatives (Similar Tools)
Help your team get a lot more done each day. Say goodbye to wasted time!

Recommended by SEMPlaza as the Best Employee Time-Tracking Tool in 2023.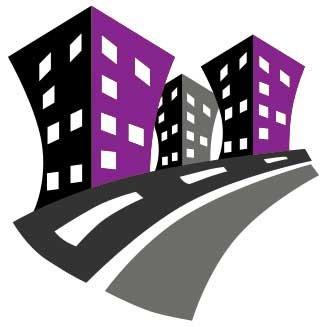 Behind SEMPlaza is a team of SEM specialists working hard to put together one of the best internet marketing tools directory. Additionally they offer free search engine marketing tips and strategies in all digital marketing fields: SEO, PPC advertising, social media marketing, email & push marketing, retail & affiliate marketing.

Posted on: January 12, 2020