ClickCease Review – Protect Your Adwords Campaigns from Click Frauds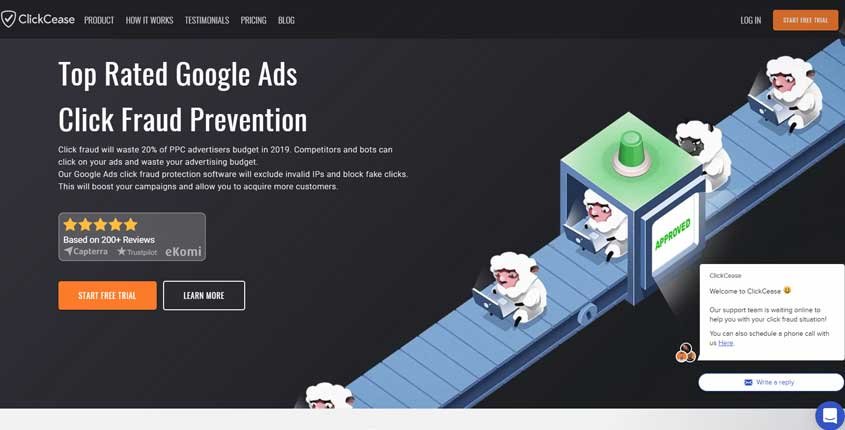 ---
What is ClickCease?
ClickCease is a PPC tool that can help you protect your Google Ads (Adwords) campaigns from click frauds. The tool will exclude invalid IPs and block fake clicks received from bots, competitors, and click farms.
How To Use ClickCease? (Features)
Click Fraud Detector – By using advanced machine learning algorithms, ClickCease detects fake clickers on your campaign Ads.
Customization of Type of Fraud – Due that every industry receives different types of attacks, you get a customized fraud tool aimed to detect the type that most affects your industry.
Auto-Block Click Fraud – Once the sources of fraud are detected the tool can automatically block IP addresses to avoid them to continue with false clicks.
IPs control: you can set provisional or permanent times to block malicious IP addresses.
Extensive Fraud Analytics – Find out where the fraud comes from by analyzing the geographical origin, the type of device they come from, the Google Display Network, and the IP source.
Keyword Fraud Analytics – Detects which of your keywords receive more fraudulent clicks and control your marketing campaigns.
Behavior Analysis: understand and receive information on mouse use patterns when clicking on your ads.
AdSpy Tool for your Competitors: save time and effort trying to track your keywords and trying to figure out how your competitors´ ads rank compared to yours. With this tool, you can visualize your competitors´ ads and how frequently they get the top positions.
Differentiation of Clicks: this tool will help you know the difference between click farms, bot clicks, competitor clicks, accidental clicks, and simply brand haters.
Pros (Advantages)
It allows a free trial and 24/7 monitoring for all 3 different levels of membership.
Analytics and reports are very extensive, detailed, and comprehensive.
ClickCease handles and manages fraudulent clicks as an AdWords Refund Agent acting on your behalf.
Cons (Disadvantages)
The platform is only available in the English language but features apply to all languages.
The trial period is barely 14 days and only allows 1,000 Ad clicks.
It only covers Google Ads (previous AdWords).
How Does ClickCease Work? (Conclusion)
Due to the exponential growth of the web, it is logical that risks and attacks have appeared. And this is why a tool like ClickCease is one of the best investments that any business with digital publicity can invest in. The popularity that this tool has reached is truly justified. As you can analyze those frauds too, you can get a major comprehension of your business and all your competitors. The tool is extremely easy to use and both marketers and independent businesses can successfully use it without having to get specific training.
How Much It Costs? (Pricing)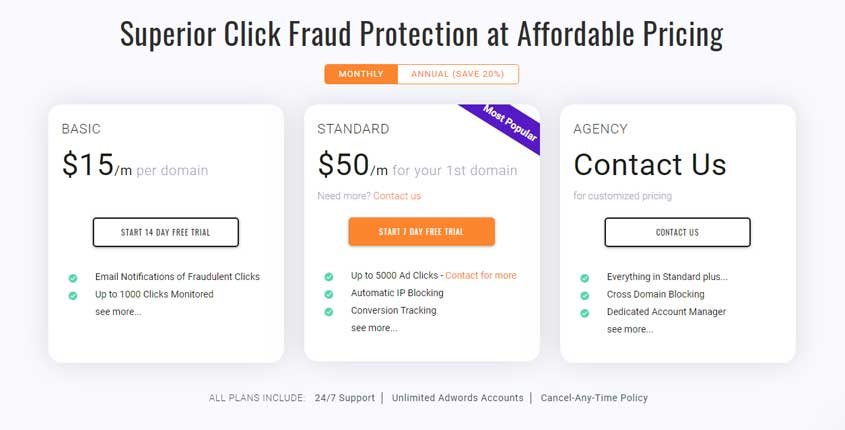 Try It Now!
---
Best Paid & Free Alternatives (Similar Tools)
PPC Fraud Protection Tools
Help your team get a lot more done each day. Say goodbye to wasted time!

Recommended by SEMPlaza as the Best Employee Time-Tracking Tool in 2023.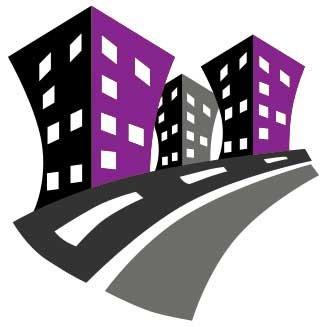 Behind SEMPlaza is a team of SEM specialists working hard to put together one of the best internet marketing tools directory. Additionally they offer free search engine marketing tips and strategies in all digital marketing fields: SEO, PPC advertising, social media marketing, email & push marketing, retail & affiliate marketing.

Posted on: December 27, 2019