Can I Rank Review – Get SEO Recommendations and Instruction
---
What is Can I Rank?
Can I Rank is an SEO software that is using AI to give you specific action recommendations and not just data like most of the other similar tools do. For every recommendation, you also get detailed instructions.
How To Use Can I Rank? (Features)
"New School" Keyword Search – The platform offers a new search model to obtain relevant keywords along with unique topics that maximize the new Google Algorithm. You will be able to discover new niches.
Automation of Data Collection – The data collection is fully automated to allow you to use your time for strategic tasks.
Intelligent Keyword Recommendations – By using a machine learning model you will obtain customized keyword recommendations. In addition, they adapt and evolve according to the keywords that drive more traffic to your website. You only need to add the URL of your site and Can I Rank? does all the job.
Keyword Variation – In just one page you can visualize a full list of variations of one keyword.
Smart Competitive Analysis – This tool offers up to 200 ranking factors pulled from 7 SEO tools. You get to understand why the keyword ranks at any given position. Then, all the information is gathered in an easy-to-read and understandable report.
Tool for Earning Links in Easy Ways – Although earning profitable backlinks options might result hard to achieve, with this tool you can do it in an easy way. All your effort will be driven toward the most compatible with your site.
Keyword Difficulty – You will be able to use the same type of machine learning methods used by Google to get a difficulty score combined with traffic potential and ranking difficulty.
Pros (Advantages)
The platform uses artificial intelligence combined with SEO criteria to enhance the tools.
It also offers affordable free initial consultancy services with a team of specialists.
There are tools available for content marketers, business owners, and marketers.
They offer great customer support.
Cons (Disadvantages)
Free and basic plans limit searches, reports, and rank tracking. Higher plans might result in too pricey.
It is only aimed at SEO campaigns and doesn't include PPC or Ad Copy.
It requires some training to fully understand the tools.
How Does Can I Rank Work? (Conclusion)
As the new generation of SEO tools, Can I Rank could be considered one of the best examples of it. In spite of using artificial intelligence to maximize reports and results the platform still relies on the high capacity of its team. They combine excellence on both sides. It is really worth giving this software a try.
How Much It Costs? (Pricing)
Try It Now!
---
Best Paid & Free Alternatives (Similar Tools)
Use artificial intelligence to create content for your blog, social media, website, and more. It's fast & easy.

Recommended by SEMPlaza as the Best Content Optimization Tool in 2023.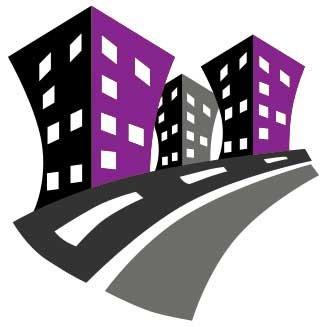 Behind SEMPlaza is a team of SEM specialists working hard to put together one of the best internet marketing tools directory. Additionally they offer free search engine marketing tips and strategies in all digital marketing fields: SEO, PPC advertising, social media marketing, email & push marketing, retail & affiliate marketing.

Posted on: December 8, 2019