Buffer
---
What is Buffer?
Buffer is a popular social media management tool that helps you plan and publish your posts on social media channels. By using it you can increase your followers and keep them engaged. It can help you manage the most important social networks: Facebook, Instagram, Pinterest, Twitter, and LinkedIn.
How To Use Buffer? (Features)
All-in-one platform – This tool allows you to manage all your social networks from just one account. Hence, you can have a presence on all of them at the same time.
Automatic Schedule and Publishing – It is possible to schedule and publish any post for any time of the day.
Analytics of Social Media Performance – You will be able to obtain statistics from many reactions and other relevant information that will allow you to make the right decisions for your campaigns.
Team Collaboration Tool – You will be able to allow or block team members to access the platform to control collaboration and ideas, and assign tasks and clients for your marketing campaigns.
Multiplatform Usability – You can activate and use the tool from browser extension or download Android and iOS Apps.
Integrated tool to Publish and Reply – You can publish and reply messages and posts directly from Buffer. You will not need to go to your social network to do so.
Social Media Engagement Feature – With this feature, you will be able to detect which teammates are replying in real-time.
Private Chat among Team Members – Keep private conversations among members of the marketing team.
One Team Inbox for all Conversations of all Social Networks – It creates just one inbox to accumulate and show all conversations for all authorized teammates.
Social Customer Care Tool – Buffer includes emojis, personal signatures, and GIFs to enhance conversations and show care about customers.
Image Tool – It has a feature called "PABLO" which allows you to add, edit, and resize any image. In addition, Buffer offers a bank of images you can use.
Pros (Advantages)
Buffer has a complete Academy dedicated to teach how the platform works and offer advice for better using it.
Full support through e-mail, direct message, and messenger.
It allows exporting reports to CSV and Excel.
Cons (Disadvantages)
Trial period is only 14 days
The Instagram feature does not allow posting from personal profiles.
Reports can't be downloaded to PDF format.
How Does Buffer Work? (Conclusion)
Buffer has a legion of devoted fans. It has been in the market for a while and is constantly growing with its customers. Few social media tools offer such a complete set of features as it does. If you are already dealing with a social network nightmare, this is definitively one of the best investments you can make. On the other hand, marketers can find this tool very useful when it comes to the amount of the workload they can handle without risking quality and customer service.
How Much It Costs? (Pricing)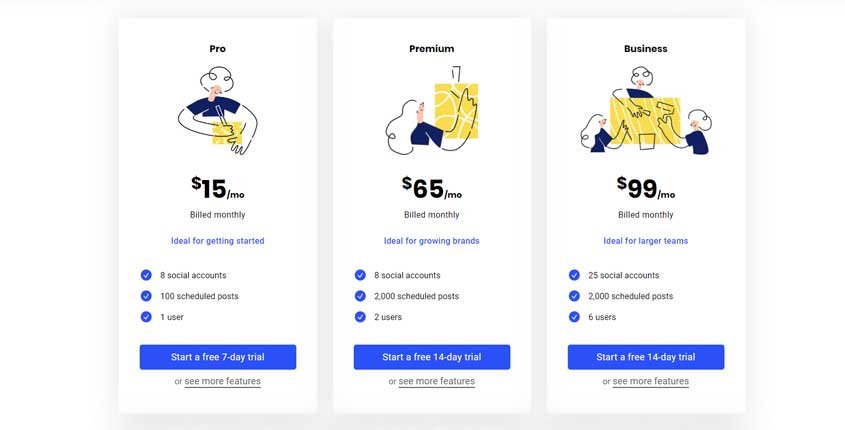 Try It Now!
---
Best Paid & Free Alternatives (Similar Tools)
Social Media Management Tools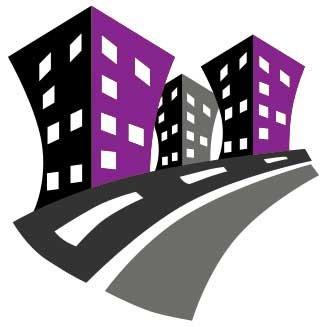 Behind SEMPlaza is a team of SEM specialists working hard to put together one of the best internet marketing tools directory. Additionally they offer free search engine marketing tips and strategies in all digital marketing fields: SEO, PPC advertising, social media marketing, email & push marketing, retail & affiliate marketing.

Posted on: January 19, 2020