Barracuda Central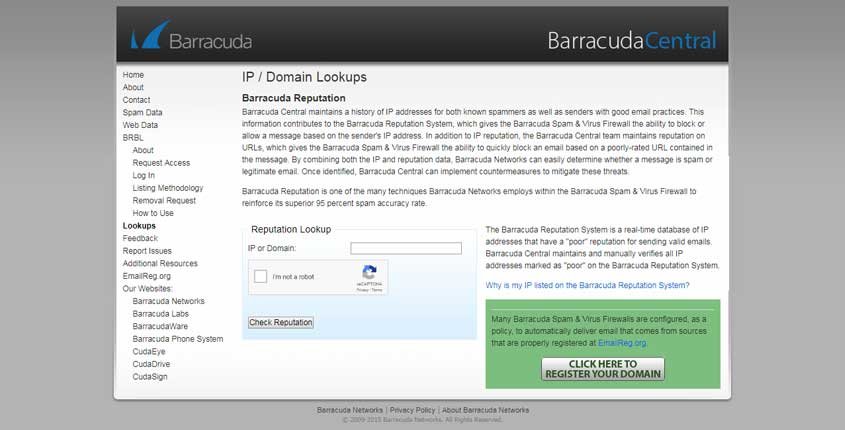 ---
What is Barracuda Central?
Barracuda Central is an IP Address and Domain Lookup tool that allows you to check your website's reputation in regard to sending emails. Barracuda Central maintains a history of IP addresses for both good and bad email practices.
How To Use Barracuda Central? (Features)
Maintaining History – Keeps track of IP addresses of both known spammers and senders with good e-mail practice. This data contributes to the Barracuda Reputation System which gives Barracuda Spam and virus firewall the ability to either block or grant permission to receive the e-mail based on the sender's IP address.
Real-time Database – This database contains IP addresses of all the users with a poor reputation for sending valid e-mails. Barracuda regularly verifies its database with all the IP addresses that are marked poor.
DNS Vulnerability Check – A serious security flaw nowadays is the DNS cache poisoning. This tool checks your DNS server for cache poisoning.
E-mail Registration – Users can register their domain names and e-mail server IP addresses to indicate domain ownership. Contact information of the responsible parties is provided to notify them whenever spam is detected.
Barracuda Reputation Block List (BRBL) – BRBL is a free DNSBL containing IP addresses that are known to send spam. Barracuda Networks created BRBL to battle spam. A simple registration is required to gain access to this free DNSBL.
Pros (Advantages)
Free to use – BRBL is one of the best blocklists available on the internet and is completely free to use. The user is required to register themselves in order to use the free service. Without any charges, you can block hundreds of thousands of spam e-mails on a daily basis.
Feedback – The company pays close attention to the users' feedback. You can give feedback on the tool by visiting their website and clicking the feedback tab.
Network Security – The company has one of the best possible solutions to network threats like malware, viruses, and spam. The company remodels its solutions according to the new threats faced by internet users.
Cons (Disadvantages)
No Tech Support – The only way to contact the company is through their website where you have to fill a form and type in your complaint. There is no landline service provided by the company.
Strict Database Rules – Sometimes due to database rules, your website can land in the Barracuda Reputation Blocklist. Many users face this issue where their websites are added into the blocklist despite having no spam activity.
Automation – The system is automated, a small error in the system may lead to hundreds of valid e-mail servers added to the blocklist.
How Does Barracuda Central Work? (Conclusion)
Barracuda Central shares information with its Barracuda Networks users so that they stay updated with the latest internet threats. The system has a wide variety of statistics and threat information which helps the Barracuda Networks users avoid threats on the internet.
How Much It Costs? (Pricing)
This tool is free to use by anyone.
Try It Now!
---
Best Paid & Free Alternatives (Similar Tools)
Help your team get a lot more done each day. Say goodbye to wasted time!

Recommended by SEMPlaza as the Best Employee Time-Tracking Tool in 2023.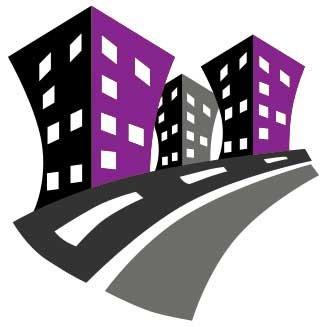 Behind SEMPlaza is a team of SEM specialists working hard to put together one of the best internet marketing tools directory. Additionally they offer free search engine marketing tips and strategies in all digital marketing fields: SEO, PPC advertising, social media marketing, email & push marketing, retail & affiliate marketing.

Posted on: January 13, 2020