AspireIQ
---
What is AspireIQ?
AspireIQ (formerly Revfluence) is a great influencer marketing solution for digital marketers. The tool can help you identify influencers, affiliates, photographers, and content creators and manage your relationships with them. It can also help you create engaging content to share with your audience.
How To Use AspireIQ? (Features)
Campaign Management – Campaign Management has never been this easy and efficient. AspireIQ can manage a number of campaigns from a single customer at a time. It works on the "one-and-done" method, which means that it handles a project as a single and tries its best to solve the issue and provide the best technical solutions.
Influencer Discovery – Finding out the right influencer for promoting your business is quite a simple task when using AspireIQ. You can easily spot the influencers that have already somehow promoted your business in a review or a blog, hiring these influencers may help you boost up your campaign. You can also find new influencers that are suggested by AspireIQ.
Payment Tracking – AspireIQ keeps its best men to handle the most important interests of its clients. Payment tracking helps the client know about what he is paying, where is the money pooled down to, what is the amount that the influencer is charging and what is the money that is deducted by the protocol services.
CRM – Customer Relationship Management (CRM) is a technique followed by AspireIQ to improve its relationships and interactions with all its customers. Its goal is simple, create an authentic and interaction-based relationship between the customers and influencers.
Pros (Advantages)
Campaign Creation – The process of creating a campaign on AspireIQ is quite a child's play. It has a simple procedure and you can register as many campaigns on one account as you can afford.
Eligibility Restrictions – These eligibility restrictions help the AspireIQ to filter out the right kinds of influencers that may help create a good support system for a campaign.
Audience Preferences – AspireIQ helps customers understand their requirements and needs, based on which it then pours out the eligible influencers.
Cons (Disadvantages)
Limitations – Unless you have been ranked up to 4 or 5 by any reviewer, you can only apply for 5 opportunities per month, which may be a problem for the bigger companies.
Search Glitches – Sometimes the companies shown to the user are the ones that are not quite relevant to their work and which may not end up to be quite helpful.
No Add Account – Many clients have reviewed for the requirement of a paid media add account so they can easily integrate it on their pages
How Does AspireIQ Work? (Conclusion)
Overall, it is a really great idea to use AspireIQ because of all its services and all the options that it integrates the user with. It is really a great choice to use AspireIQ for improving your online business and website presence as it improves the scope by manifolds.
How Much It Costs? (Pricing)
This tool price is not displayed on the site. You need to request a demo to find how much it costs.
Try It Now!
---
Best Paid & Free Alternatives (Similar Tools)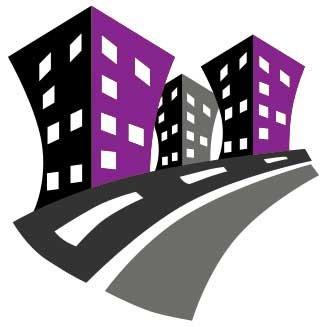 Behind SEMPlaza is a team of SEM specialists working hard to put together one of the best internet marketing tools directory. Additionally they offer free search engine marketing tips and strategies in all digital marketing fields: SEO, PPC advertising, social media marketing, email & push marketing, retail & affiliate marketing.

Posted on: January 19, 2020