Amazon Simple Affiliate Review – WordPress Plugin for Affiliate Marketing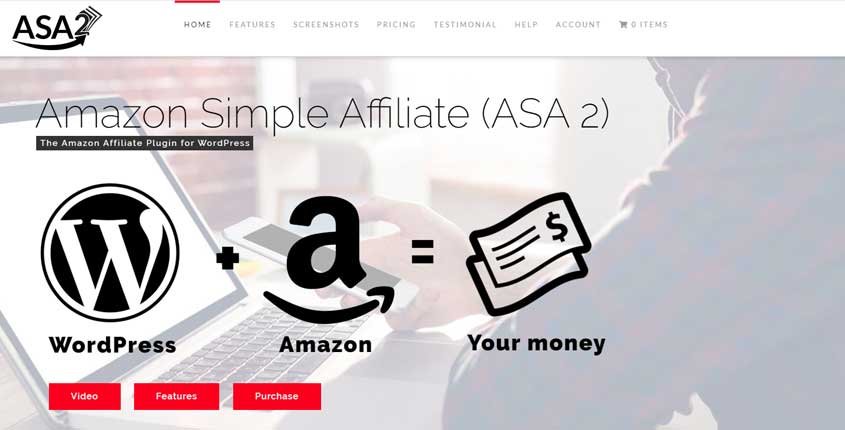 ---
What is Amazon Simple Affiliate?
Amazon Simple Affiliate (ASA 2) is a plugin for WordPress which lets you easily and flexibly embed Amazon products in your pages. It utilizes the Amazon Product Advertising API and you make money with every sale that comes about your site. After seven years of experience with ASA 1, ASA 2 has been rewritten from scratch. It contains a wealth of features, is much handier to use, achieves faster page loading times, and is on the cutting edge of technology.
How To Use Amazon Simple Affiliate? (Features)
PA API 5.0 Support – This plugin supports the newest Amazon's interface 5.0. Therefore, it keeps up to date all its new features.
Local Images – You can download Amazon's external images of products and include them in the WordPress Media Library. However, when visitors see the content, the images will use the internal URLs that will allow them to keep the visitors' IP on your server.
Single Image – It is possible to integrate Amazon's product images into your website and adjust their size with width and height options and align them.
Managed/Customizable Templates – You can choose among a variety of templates and rely on Amazon Simple Affiliate that always renovates them every time it updates the platform. Also, they are fully customizable with shortcode options that don't require programming skills.
Product Picker – With this feature, you get an ally to help you select the most convenient product to your site. In addition, it provides a shortcode.
Internationalized Products – This tool adjusts the products according to the location of the visitors by using their IP address.
Notifications – You can receive notifications about products that are not available. Besides, you can set notifications rules for other processes related to the repositioning of products.
SEO Ready – ASA2 supports Yoast SEO and offers you shortcodes you can use to spread information about your site.
Pros (Advantages)
ASA2 already announced that shortly they will start supporting other SEO plugins.
Your templates may include Amazon's rating stars images.
All pricing plans include all the features of the platform.
This plugin doesn´t store or retain data from website visitors.
Cons (Disadvantages)
There is no pricing plan with an unlimited number of domain licenses.
How Does Amazon Simple Affiliate Work? (Conclusion)
In conclusion, Amazon Simple Affiliate (ASA2) is a very functional tool to optimize Amazon's WordPress sites. Its capacity to cover all the aspects of the business, including SEO strategies, makes it ideal for all sizes and types of affiliate marketers. Without a doubt, it represents a great alternative to entering the new Amazon's interface. And, it doesn't stop researching and developing the platform, so it seems to be a good investment for the future.
How Much It Costs? (Pricing)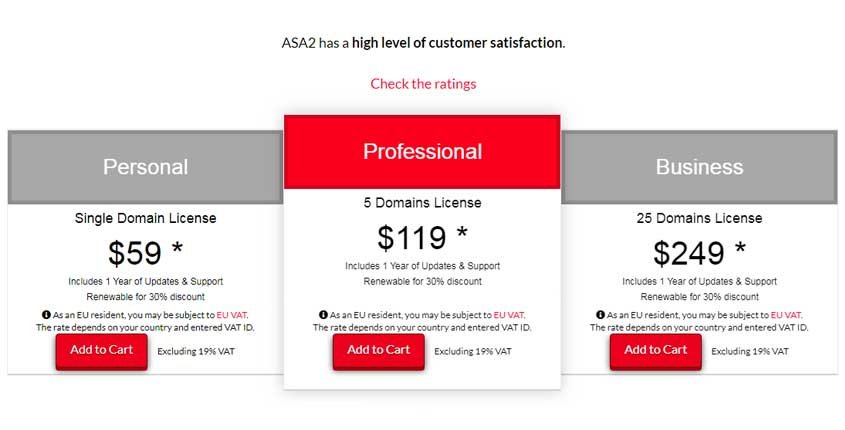 Try It Now!
---
Best Paid & Free Alternatives (Similar Tools)
Affiliate WordPress Plugins
Help your team get a lot more done each day. Say goodbye to wasted time!

Recommended by SEMPlaza as the Best Employee Time-Tracking Tool in 2023.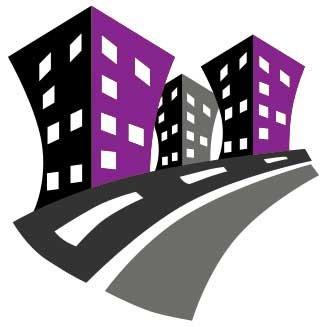 Behind SEMPlaza is a team of SEM specialists working hard to put together one of the best internet marketing tools directory. Additionally they offer free search engine marketing tips and strategies in all digital marketing fields: SEO, PPC advertising, social media marketing, email & push marketing, retail & affiliate marketing.

Posted on: June 12, 2020