AdWatcher Review – Detect and Removes Advertising Click Frauds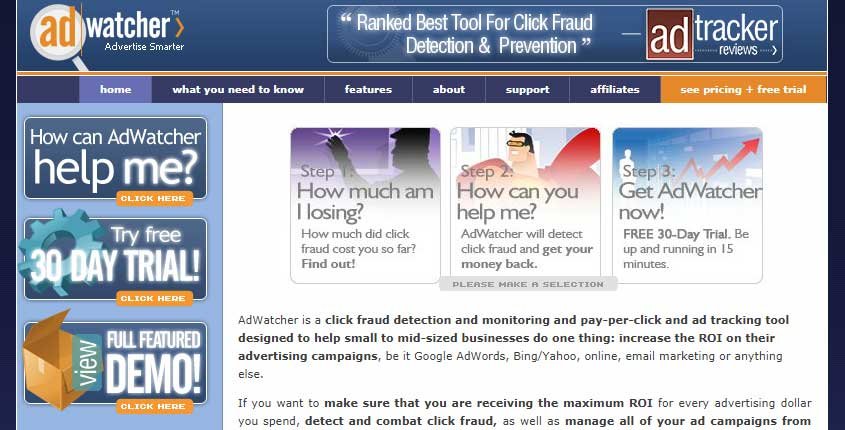 ---
What is AdWatcher?
AdWatcher is a tool that detects and removes advertising click frauds, improving your conversion rates. Your advertising is monitored in real-time and fraudulent clicks are removed as soon as they are detected.
How To Use AdWatcher? (Features)
Tracking of Pay-Per-Click, Banners, Emails, etc. – Our tool keeps track of all your advertisements which include pay-per-click, banners, shopping comparison engines, emails, etc. This way, you can be more efficient with your work. 
Keyword Tracking – If you're doing pay-per-click advertising then you'll end up using a lot of keywords. Adwatcher tracks the performance of every individual keyword. This will allow you to determine which keywords are the best to use.
Natural Traffic Tracking – It will help you track all of your free traffic. It will show you where it's coming from. Moreover, it will let you compare the activities of free traffic with your paid visitors. 
Split Run Test Landing Pages – As you know that landing pages are extremely important when it comes to increasing ROI. Our tool provides a feature where you can test multiple landing pages to choose which one is best for you.
Customizable SMS and Email Reports – This feature puts you at ease even more as it provides weekly or monthly emails that report you about your system. You can receive daily alerts through SMS and customize them as well.
Real-time Click Fraud Detection – We are well aware that you can lose a lot of money through click fraud which is why Adwatcher will monitor every click made on your ads to ensure that there was no suspicious activity being conducted.
Fraud Blocker – Our tool has a fraud blocker feature that alerts you when any kind of suspicious activity is detected. This will be based on the click and time thresholds that you provide.
Geo-Tracking – AdWatcher provides you with a Geo-tracking feature that will help you find your customer's geographic location. It will also allow you to locate the fraudsters that you have caught and take proper action. 
Pros (Advantages)
Free Trial – A 30-day free trial is available.
Demo – A demo has been provided on how to use the tool.
Affiliate Tracking – Information about affiliates can be tracked as well.
Competitive Advantage – It's a fast and efficient system that gives you an advantage over your competitors.
Cons (Disadvantages)
Less suitable for large businesses – It is more suitable for small and mid-sized businesses rather than large ones.
Information on price – The price information provided is variable and not specific.
Not Enough Security – This is not secure as it does not have an SSL certificate on the website.
How Does AdWatcher Work? (Conclusion)
AdWatcher solves all of your advertisement problems. It helps you detect click fraud and provides ways to prevent it. It also tracks the performance of all your keywords and allows you to optimize them. Overall, it is a very good product so go check it out as it will be worth every penny.
How Much It Costs? (Pricing)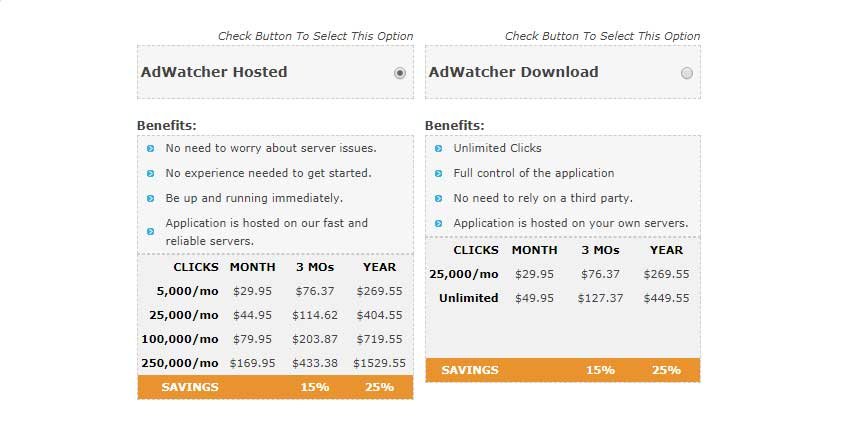 Help your team get a lot more done each day. Say goodbye to wasted time!

Recommended by SEMPlaza as the Best Employee Time-Tracking Tool in 2023.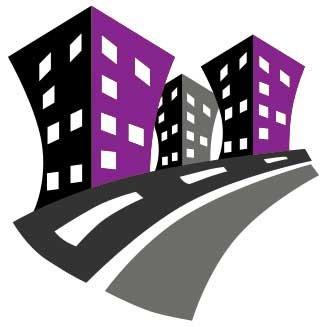 Behind SEMPlaza is a team of SEM specialists working hard to put together one of the best internet marketing tools directory. Additionally they offer free search engine marketing tips and strategies in all digital marketing fields: SEO, PPC advertising, social media marketing, email & push marketing, retail & affiliate marketing.

Posted on: December 28, 2019