AdSanity
---
What is AdSanity?
AdSanity is an easy to use ad management plugin for WordPress. It allows you to create and manage ads, configure how and where you want to display them on your website. AdSanity is also tracking your ad views and clicks providing you with statistics.
How To Use AdSanity? (Features)
HTML 5 Ready – This plugin is specially designed to cater to your modern advertising needs with the help of HTML 5 support.
Conditional Ad Appearance – You can control the appearance of your ads with the help of this plugin. It does so by adding a meta box on your Create Ad screen page.
User Role Ad Visibility – With the help of this plugin, you get access to hide your ads based on the roles of the visitors on your website.
Google Analytics tracking – You can track ads from ad networks and self-hosted sources.
Ad-block detection – Any type of Ad-block software is checked in your user's browser and they are advised to disable it.
Video Ads – Another great feature of this plugin is that it allows you to add videos directly onto your WordPress Website.
Publishing options – AdSanity provides you with two infinite publishing options or data-base. This allows you to set dates for individual ads.
Display Options – You can place your ads anywhere on your site with the help of templates, widgets, and shortcodes, etc.
Graphical Statistics – AdSanity provides you with graphical statistics of your ads' performance daily.
Pros (Advantages)
Best Suited for any budget – AdSanity is the option for all the websites. The pricing is reasonable. Whether you are a blogger, developer or publisher, you can easily find the plan that is best for you.
Self-hosted ads – It is a beginner's friendly plugin. You can create self-hosted ads without any hassle. The user interface is easy and simple to work with.
No coding required – This plugin does not have a complex setup. No coding is required to create ads.
Cons (Disadvantages)
Expensive – The premium plugin can be a bit expensive for users.
API – Some users report that APIs should be available on the settings page.
Customization Tweaks – As this plugin offers you its customization tweaks, then it is better to give that option in the settings page. It would be more convenient for users.
How Does AdSanity Work? (Conclusion)
AdSanity plugin is beginner-friendly and extremely lightweight. It is an ideal pick for ad rotator plugins. It has several add-ons and filters which enable you to customize the plugins according to your needs. Therefore, if you are a developer or a WordPress user, you should give it a try.
How Much It Costs? (Pricing)
Try It Now!
---
Best Paid & Free Alternatives (Similar Tools)
Affiliate WordPress Plugins
Help your team get a lot more done each day. Say goodbye to wasted time!

Recommended by SEMPlaza as the Best Employee Time-Tracking Tool in 2023.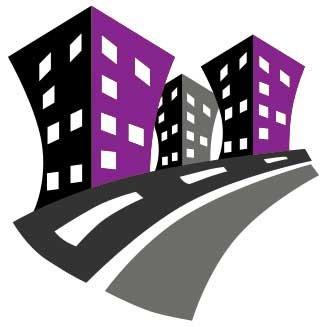 Behind SEMPlaza is a team of SEM specialists working hard to put together one of the best internet marketing tools directory. Additionally they offer free search engine marketing tips and strategies in all digital marketing fields: SEO, PPC advertising, social media marketing, email & push marketing, retail & affiliate marketing.

Posted on: December 29, 2019